While dining out at a Vegas restaurant, you expect to pay for a good meal and a good time. What you shouldn't have to pay for is someone else's carelessness. Unfortunately, that's exactly what happens when restaurants aren't kept safe for patrons and employees. Sticky or oily foods dropped, ice or drinks spilled, objects left in the walkway, loose nails, and leaky roofs—any number of elements could cause an accident. 
If you were hurt in a restaurant slip and fall, a Las Vegas restaurant slip and fall lawyer can help you recover compensation. When you call Van Law for a free consultation, a member of our legal staff will answer any questions you have and help you understand your rights in Nevada. 
Our Las Vegas Restaurant Slip and Fall Attorneys Help You Recover the Money You Deserve
Van Law has recovered more than $50 million for victims in personal injury cases, including slip and falls. We work diligently to build cases that adequately compensate our clients for the injuries and losses they suffered after an accident. Our restaurant slip and fall attorneys can help you claim economic and non-economic damages. Whether you incurred additional expenses due to the fall or experienced mental anguish, such as depression, you can collect money from the party responsible for your accident. It's possible to claim damages for losses like:
Medical treatment

Chiropractic services

Physical therapy

Lost income from missed work

Reduced ability to earn

Property damage 

Replacement home services if you need to hire someone to help around the house

Emotional pain and suffering

Serious bodily injury

Reduced enjoyment

Lost quality of life
Our personal injury lawyers can calculate the compensation you deserve using financial documentation, such as your medical bills, bank statements, and receipts for purchases and services. We will assess your non-economic losses by looking at your medical records, doctors' reports, and expert opinions from medical, scientific, and financial planning professionals. 
These numbers will look different for each client. Every case is unique, meaning there is no simple answer to how much your case may be worth. The best way to know the amount you could receive is to get in contact with our Las Vegas injury team. 
For a free legal consultation with a restaurant slip and fall lawyer serving Las Vegas, call (725) 900-9000
You Pay No Fees for a Las Vegas Restaurant Slip and Fall Attorney on Our Team
Obtaining legal help is affordable when you work with our slip and fall attorneys in Las Vegas. We take cases without charging any upfront legal fees or out-of-pocket expenses. We only receive payment from you if we win your case. With a successful outcome, our lawyers get a predetermined percentage of the compensation we help you receive. If we don't settle or win your case in court, you don't pay for our service.
Las Vegas Restaurant Slip and Fall Lawyer Near Me (725) 900-9000
Our Las Vegas Restaurant Slip and Fall Lawyers Can Get Your Case Filed Before Time Runs Out
Every personal injury case in Nevada is subject to a statute of limitations. This is the amount of time you legally have to file a lawsuit for any harm you've endured due to the actions or inactions of another party. In Nevada, slip and fall victims have three years from the date of the accident to file a lawsuit in court, with some exceptions. 
We encourage you to take your fall accident seriously and contact our law office as soon as possible to start your case. If you miss the filing deadline, you may forfeit your right to claim compensation under the law.
Click to contact our Nevada Restaurant Slip and Fall Lawyers today
Who Is Liable for My Restaurant Slip and Fall in Nevada?
Restaurant owners have a duty to keep their establishments safe and free of defects. When the property is not properly maintained and safety hazards aren't promptly resolved, the business owner may bear liability if someone gets hurt. This is true regardless of whether the hazard is specifically a result of the owner's actions or the actions of an employee. 
For example, when a restaurant owner fails to make repairs to a damaged tile that poses a tripping hazard, they are at fault for negligence if a patron gets hurt. Another example is a leaking pipe that the owner has neglected to fix for an extended period of time. If a customer slips on the resulting puddle, the owner is liable for any damages incurred from the fall.
Employee Negligence
These are direct acts of negligence on the owner's part, but did you know that the restaurateur is also on the hook if they did everything right and their employees are solely responsible for the issue that caused your slip and fall? 
Under the legal concept of vicarious liability, the owner is also responsible for performing their due diligence in hiring qualified employees or supervising the operations of the restaurant. If someone gets hurt due to an employee's action or lack thereof, the property owner may be responsible for negligent hiring, supervising, or retention. 
An example of employee negligence would be if a busboy failed to clean up a spilled drink near the entrance of the restaurant. Unless the property owner worked there, they would not know about the spilled drink, but they are still responsible if someone slips on it due to their employee's negligence. 
Our Las Vegas restaurant slip and fall attorneys may pursue a claim against the restaurant owner for direct negligence or vicarious liability in order to recover your compensation.
Complete a Free Case Evaluation form now
How to Win a Premise Liability Case
A successful slip and fall case must prove certain facts if you believe negligence was at play. When working on a premises liability case, our lawyers work to establish that:
The property owner owed you a duty of care. As a patron of the restaurant, you are an invited guest, and as such, the business must keep you as safe as reasonably possible.

The property owner (or agents of the property owner) knew or should have known about the hazard on the premises. 

The restaurant failed to remedy the defect or hazard.

You got hurt due to this act of negligence.

You suffered damages for which you can recover compensation.
Hire an Award-winning Las Vegas Restaurant Slip and Fall Accident Lawyer
Our restaurant slip and fall lawyers in Las Vegas, NV have a track record of success, bringing millions of dollars in compensation to injury victims like you. Under the leadership of award-winning litigator Sandy Van, our legal team has earned more than 500 five-star reviews on social media platforms. We provide dignified and compassionate legal services to slip and fall injury victims who need our help. If you are one of them, call Van Law for a free consultation today.
Client Testimonials
These guys are amazing. Helped me throughout the process. Always there when I need help. Inititailly called a law firm (the one that has lots of ads on the radio), but they declined my case. Van Law Firm accepted my case without a second thought! Kudos to Daniel, my case manager, and Amanda who expedited my payment process. Highly recommended.
Milby Mags
Got in an accident at the beginning of the year and they have been awesome, especially with it being my first accident and me being like this. They have been very communicated, stayed in contact with me the whole time, giving me updates when there were any and even when there weren't and answered any question I had. I would recommend them to anyone. Everyone I have talked to there has been very friendly. I would give them a 10 out of 10.
Ethan Gullet
They made sure that my insurance company covered what I paid for them to which included the gap for my car that was totaled. My medical costs were taken care of and reduced substantially so I was able to get more on my settlement. My case manager, Will Garcia, was always helpful in assisting me and answering any questions I had. They really did an amazing job with my case. I would definitely recommend them to anyone in need of this type of legal help. Most lawyers do not help you with the recovery of the car and rental etc. They are amazing.
Teresa Cuthbertson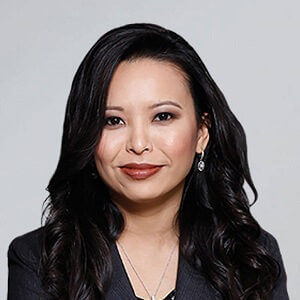 Have you been injured? We can help.
Fill out the form below, and we will get back to you very soon.