When people choose to eat out, they expect a safe dining experience. You should be able to enter the restaurant, walk to the bathroom, and walk back to your seat without taking a fall en route. Unfortunately, the restaurant environment is not always kept in order, leaving diners and employees to suffer the consequences. When a slip and fall occurs at a restaurant, the property owner bears liability for the accident. That means if you were injured in a slip (or trip) and fall accident while dining out, you can recover compensation from the restaurant owner.
A Nevada restaurant slip and fall lawyer can help you do that. Van Law is a personal injury firm serving victims and families across the state when they have been harmed by the negligent actions of others. We provide a free consultation where you can speak to a member of our multilingual staff about your case. We'll help you understand your rights and legal options in Nevada.
How Much Does a Nevada Restaurant Slip and Fall Attorney Cost?
A slip and fall lawyer at Van Law costs you nothing upfront or out-of-pocket. Our law firm works on contingency, so we only charge you for our service if and when we win your case. If we don't secure you compensation, you don't pay. This no-win-no-fee pricing arrangement allows us to help as many injury victims and families as possible without restriction. Once we accept your case, you can rest easy while we go to work recovering the money you need and deserve. 
For a free legal consultation with a restaurant slip and fall lawyer serving Nevada, call (725) 900-9000
Damages You Can Recover in a Restaurant Slip and Fall Claim in Nevada
A Nevada slip and fall injury lawyer on our legal team can help you recover compensation for your accident-related losses. This compensation is known as damages, and your financial and non-financial losses directly impact the amount you receive. You could be eligible to recover compensation for losses, such as:
Medical expenses 

Lost income 

Reduced earning potential 

Chiropractic services 

Physical therapy 

Replacement household services

Travel costs related to the accident 

Pain and suffering (physical or emotional)

Inconvenience 

Lost quality of life 

Reduced enjoyment of activities 
Our attorneys go through your financial documentation to determine what amount you are owed in economic damages. We also look at the greater impact the accident may have had on your body, life, and mental state to figure out an appropriate value for pain and suffering. 
Nevada Restaurant Slip and Fall Lawyer Near Me (725) 900-9000
How Long Do I Have to Bring a Slip and Fall Case Against a Restaurant in Nevada?
Per NRS §11.190(4)(e), the statute of limitations for general personal injury cases in Nevada is two years from the date of injury or the date you discovered the injury. This is the amount of time you have to bring a lawsuit against the negligent party for your injuries and losses. If you miss this window, there is a good chance you may lose your right to seek compensation for the accident unless there is an applicable exception that extends the time. 
We encourage you to reach out to our law office as soon as possible if you were hurt at a restaurant due to the careless actions of the establishment. Our premises liability lawyers can ensure your case is properly put together and filed before the statute of limitations runs out. 
Click to contact our Restaurant Slip and Fall Lawyers today
Who Is Liable for a Nevada Restaurant Slip and Fall?
Restaurant owners are responsible for ensuring their establishment is as safe for diners and employees as much as possible. The owner has a duty to prevent foreseeable harm to others visiting their location. When they fail to take the proper care, it is considered negligence and can result in premises liability, such as a slip and fall or trip and fall accident. 
If a person is injured due to falling at a restaurant, in the majority of cases, our legal team will pursue a claim against the property owner. The claim will either proceed based on direct property owner negligence or vicarious liability.
Direct Negligence
The property owner must maintain the restaurant in not only a clean and sanitary condition but in safe working order as well. For example, a raised tile or floorboard that poses a tripping hazard is the owner's responsibility to fix. It is their job to make repairs and correct any issues to prevent harm to customers and employees. Their failure to do so constitutes negligence. 
It's also possible that the owner placed someone in charge of repairs and certain aspects of the business who was not qualified. If this led to your harm, the owner could be held accountable for negligent hiring. Additionally, if the owner failed to provide adequate supervision over the operation of the business, which ultimately allowed the actions of an employee or contractor to cause harm to patrons, the owner could be responsible for negligent supervision.
Vicarious Liability
Perhaps the owner bears no direct responsibility for the slip and fall you suffered. The conditions of the restaurant were generally safe, except where the actions of employees or customers created additional hazards. For instance, if a diner spilled his soda on the floor and no one came to clean it up, the employees would be considered negligent. After all, it is their daily responsibility to ensure the restaurant is clean and customers are tended to. 
The restaurant owner is not expected to perform these jobs or know that a sudden hazard is present unless they also work at the establishment. When a slip and fall occurs under these circumstances, the owner is not directly negligent. Instead, the employees are the negligent parties. Still, since employees act on behalf of their employers, the restaurant owner is liable for their staff's negligent actions. This is known as vicarious liability.
Complete a Free Case Evaluation form now
The Nevada Restaurant Slip and Fall Attorneys at Van Law Have a Reputation of Success
Our slip and fall attorneys have over 100 years of combined legal experience. We know how to build a strong premises liability case. Our law firm has more than 500 five-star reviews across social media platforms, from Avvo to Google to Yelp. Clients all over Nevada trust us because they know we come to win. With millions of dollars recovered for our clients and numerous honors under our belt, you can count on us to fight for your right to fair compensation. 
We represent your interests first and foremost and provide compassionate legal care and respect to every client. If you suffered a fall at a restaurant, call Van Law today for a free consultation. Our Nevada restaurant slip and fall lawyers are ready to advocate for you.
Client Testimonials
These guys are amazing. Helped me throughout the process. Always there when I need help. Inititailly called a law firm (the one that has lots of ads on the radio), but they declined my case. Van Law Firm accepted my case without a second thought! Kudos to Daniel, my case manager, and Amanda who expedited my payment process. Highly recommended.
Milby Mags
Got in an accident at the beginning of the year and they have been awesome, especially with it being my first accident and me being like this. They have been very communicated, stayed in contact with me the whole time, giving me updates when there were any and even when there weren't and answered any question I had. I would recommend them to anyone. Everyone I have talked to there has been very friendly. I would give them a 10 out of 10.
Ethan Gullet
They made sure that my insurance company covered what I paid for them to which included the gap for my car that was totaled. My medical costs were taken care of and reduced substantially so I was able to get more on my settlement. My case manager, Will Garcia, was always helpful in assisting me and answering any questions I had. They really did an amazing job with my case. I would definitely recommend them to anyone in need of this type of legal help. Most lawyers do not help you with the recovery of the car and rental etc. They are amazing.
Teresa Cuthbertson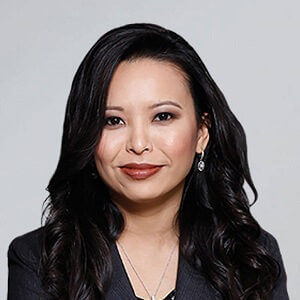 Have you been injured? We can help.
Fill out the form below, and we will get back to you very soon.