If you were enjoying your time out at a restaurant, the last thing you were probably expecting was to slip and fall. Unfortunately, in an environment where food and drinks are constantly distributed, slip and fall accidents are prone to happen. But that's no excuse. If you were hurt after falling in a restaurant, you can hold the restaurant owner accountable. A restaurant slip and fall lawyer at Van Law can help you file a claim. You can begin the process today by speaking to our legal team for a free case evaluation. Our lawyers will explain your rights and the legalities of your case.
Our Restaurant Slip and Fall Accident Lawyers Take Your Cases at No Out-Of-Pocket Costs to You
When you work with the injury lawyers at our law firm, you have access to legal help without any out-of-pocket expense. We take cases on contingency, which means we don't charge you for our service unless we recover financial compensation for you. There are no upfront fees to get started.
Once we assess your slip and fall case, our team can get to work building your claim. If we don't win, you owe us nothing. If we win your case, our firm receives a predetermined percentage of the compensation awarded to you. Our success is tied to yours, so you can count on our team to work hard to obtain the money you deserve.
How Much Compensation Can a Restaurant Slip and Fall Attorney Help Me Get?
The exact amount of money you can recover will vary based on the details of your case, but you can recover compensation in proportion to your economic and non-economic losses from the accident. In order to calculate this number, your slip and fall attorney will gather financial documentation showing the amount of money your injuries have cost you.
Additionally, your attorney will assess the non-financial impact of the accident on your life. Things like the severity of your physical injuries, your recovery prognosis, your age, expert medical opinion, and the impact on your mental and emotional state help us determine the compensation you should receive for pain and suffering.
Types of Recoverable Damages
Generally speaking, you can recover compensation for:
Hospital bills and doctor's visits 

Prescription medication

Mobility aids

Lost wages

Diminished earning capacity 

Severe pain or injury

Emotional distress

Diminished quality of life

Lost enjoyment
The list of potential damages you could recover after a slip and fall goes on. Our restaurant slip and fall attorneys can provide more detail after assessing your case. We can't guarantee that you'll recover a certain amount of money, but we can guarantee that you'll receive strong legal representation from injury lawyers who are dedicated to fighting for you.
Restaurant Slip and Fall Accidents Often Occur Due to Premises Liability Issues
Restaurant owners are legally responsible for providing a safe dining experience. Property owners and their agents (i.e. employees) must ensure that the restaurant is free of hazards or defects that could potentially harm customers.
In a restaurant setting, that means cleaning up and making repairs that prevent someone from slipping or tripping and falling. If a waiter spills a drink on the floor, they are to clean it up so no one slips. If a staff member has mopped, they need to provide an open and obvious warning that the floor is wet so patrons and employees will know to be careful. When they fail to do this, we refer to it as a premises liability problem in the legal world.
If you were hurt because of a premises liability issue, the restaurateur may owe you compensation for your injuries. Our restaurant slip and fall attorneys will investigate the matter to determine how the accident occurred and whether the property owner is liable.
How Do I Recover Compensation for a Restaurant Slip and Fall Accident?
Recovering compensation often comes down to proving that someone was negligent or failed to perform their duties. Our premises liability lawyers generally look for two scenarios:
 A defect on the property that is the direct result of property owner negligence

 Unsafe conditions created by or untended to by restaurant employees
Property Owner Negligence
A restaurant owner may fail to fix a leaky sink or roof, ignore an unsecured doorway trim, or fail to repair a cracked floor. Typically, these issues are the responsibility of the property owner. In most cases, the owner must sanction and pay for these repairs, so when a fall occurs because of their failure to act, the injured can hold them responsible.
Employee Negligence
In this situation, an employee is responsible for correcting an issue at the restaurant but fails to do so. Usually, this is a temporary or sudden condition that has occurred. For instance, a guest spills a plate of pasta on the floor, and an employee comes to clean it but doesn't wipe up all the sauce. An employee leaving their bag in the doorway where someone could easily trip over it is another example.
It is the staff's job to rectify these types of premises liability issues on a day-to-day basis. Unless the restaurant owner also works there, he or she wouldn't be expected to correct these problems. However, since the employees act on behalf of their employer, the restaurant owner can still be held accountable under vicarious liability laws based on the legal concept of respondeat superior.
Building your slip and fall claim involves holding the restaurant owner accountable for direct negligence or vicarious liability.
Why Choose a Restaurant Slip and Fall Attorney at Van Law to Handle Your Case
Our accident team serving victims injured in restaurant slip and falls provide compassionate legal service and results-driven action. We have developed a reputation for obtaining high-value settlements and verdicts for our clients. Managing attorney and founder Sandy Van is top-rated in the legal field by both clients and peers. The personal injury lawyers on our team have recovered more than $50 million for injury victims and we want to add your case to our list of successes. 
Call Van Law today for a free case evaluation. We make home visits, offer 24/7 availability, and provide a multilingual staff that can answer all your questions.
Client Testimonials
These guys are amazing. Helped me throughout the process. Always there when I need help. Inititailly called a law firm (the one that has lots of ads on the radio), but they declined my case. Van Law Firm accepted my case without a second thought! Kudos to Daniel, my case manager, and Amanda who expedited my payment process. Highly recommended.
Milby Mags
Got in an accident at the beginning of the year and they have been awesome, especially with it being my first accident and me being like this. They have been very communicated, stayed in contact with me the whole time, giving me updates when there were any and even when there weren't and answered any question I had. I would recommend them to anyone. Everyone I have talked to there has been very friendly. I would give them a 10 out of 10.
Ethan Gullet
They made sure that my insurance company covered what I paid for them to which included the gap for my car that was totaled. My medical costs were taken care of and reduced substantially so I was able to get more on my settlement. My case manager, Will Garcia, was always helpful in assisting me and answering any questions I had. They really did an amazing job with my case. I would definitely recommend them to anyone in need of this type of legal help. Most lawyers do not help you with the recovery of the car and rental etc. They are amazing.
Teresa Cuthbertson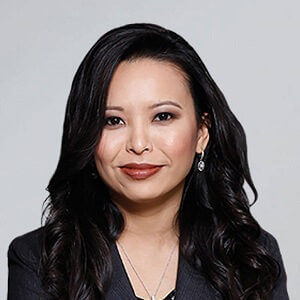 Have you been injured? We can help.
Fill out the form below, and we will get back to you very soon.