Slip and fall accidents can occur due to a variety of hazards on a premise. Such accidents can happen anywhere, from a business to public property to a private residence. You shouldn't have to foot the bill if a property owner failed to keep their premises safe.
If you or a loved one slipped and fell on another person's property, you can work to hold them accountable. The slip and fall accident lawyers from Van Law Firm can review the facts of your case to calculate your damages and fight for what you deserve.
What Damages Can I Recover After a Slip and Fall Accident?
Slip and fall injuries can range from minor bruising to breaks, or serious head and spine injuries. Your accident can put you out of work and cause you to rack up significant medical bills. Additionally you're probably in a lot of physical pain, and your life is inconvenienced by your injury.
That's why you should consider filing a slip and fall claim or personal injury lawsuit against negligent property owners. You may recover damages such as:
Current and future medical treatment costs
Lost wages
Reduced earning potential
Property damage costs
Pain and suffering
Mobility issues
Inconvenience and reduced quality of life
At Van Law Firm, we review your medical bills, wage statements, and more to calculate your damages and find out what a just settlement looks like for your case. We offer free, no-obligation case evaluations so you can see how much your case is worth.
Let us evaluate your situation and determine the best path to take to help you achieve your goals. Give our auto injury attorneys a call today at (360) 200-0000.
For a free legal consultation with a slip and fall injury lawyer serving Nationwide, call (725) 900-9000
Do I Need a Lawyer for My Slip and Fall Claim?
You can file insurance claims and negotiate a settlement with the property owner or their insurance company on your own. If you attempt this without the help of an experienced attorney, you risk accepting a low offer that won't fairly cover your damages. When you find a personal injury lawyer at Van Law Firm, we can calculate the true cost of your damages and fight for the compensation that reflects your suffering.A slip and fall lawyer from our firm can handle all the legal tasks while you focus on healing from your injury. Here's what we'll do:
Collect evidence of your slip and fall accident, such as photographs of the hazard, video of the accident, and witness statements
Review medical records to understand your injury diagnosis, prognosis, and treatment needs
Identify all liable parties in your case
Add up your damages to determine a comprehensive settlement
File insurance claims
Handle all calls and emails from adjusters and lawyers
Negotiate a just settlement for you
Advise you on whether to take a settlement offer
File a personal injury lawsuit against all liable parties
Represent you in court if necessary
Slip and fall cases can be tricky because not every fall on another's property is a valid slip and fall claim. A slip and fall injury lawyer from our firm can determine if you have a strong claim based on the circumstances of your injury and your state's comparative fault rules.
Nationwide Slip and Fall Injury Lawyer Near Me (725) 900-9000
Types of Slip and Fall Accident Cases We Handle
Our approach to your slip and fall case depends on how your accident occurred. Each case is different – whether there is a puddle on a restaurant floor or ice on a sidewalk that hasn't been salted.
Here are some of the slip and fall claims we handle:
Wet or slick surfaces
Spills
Flooring issues
Defective stairs or railings
Improperly maintained sidewalks or trails
Tripping hazards (cords, debris, sewer grates, etc.)
Snow and ice
We tailor our legal strategy to suit each client's situation.
Click to contact our Premises Liability Lawyers today
Who Is Responsible for My Slip and Fall Accident Case?
In general, the first party we'll investigate in your slip and fall case is the primary occupant of the property. That means a business owner or renter. If it's a business, we'll consider whether the owner or an employee was directly responsible for the hazard that caused your slip and fall accident. Employees typically won't be held responsible if their employer is liable for their actions.
Another party we'll look at is the property owner. This could be a business owner who owns their building, a landlord who leases their property to a business or personal tenant, or a homeowner. Tenants must do their part to keep a property safe, but the owner of the property can be liable for hazards that aren't the tenant's responsibility or if the tenant does not have the means to pay for damages.
Another property owner we may consider is a government agency responsible for maintaining the area where your accident occurred. We would consider filing a claim against a government body if you had a slip and fall accident in a government building or on a sidewalk or trail under the agency's control.
Complete a Free Case Evaluation form now
What do You Need to Prove Fault in a Slip and Fall Case?
To have a successful slip and fall claim, we must prove that:
The Owner or Occupant owed you a duty of care to reasonably maintain the property and manage/address hazards
The Owner or Occupant acted negligently by failing to maintain the property or manage/address a hazard
The hazard caused your slip and fall accident
Your slip and fall accident resulted in injuries and damages
These items make up the theory of negligence. We can use evidence to demonstrate that a business owner, an employee of the business, a homeowner or renter, or a government agency was negligent, causing your slip and fall accident and injury.
Some arguments we use to prove negligence include:
A business owner, employee, or occupant of the property knew about a hazard but failed to address it in a timely manner.
A business owner, employee, or occupant of the property should have known about a hazard by conducting proper maintenance.
There was a lack of adequate signage and warnings of the existing hazard, such as a "wet floor" sign.
There wasn't enough lighting in the area where the hazard was located, which prevented the victim from seeing and avoiding the hazard.
The business or occupant did not properly maintain the property.
The Slip and Fall Accident Attorneys at Van Law Firm Can Help
If you or a loved one have been injured in a slip and fall accident, Van Law Firm is here to help. We will review your case, determine the strength of your claim, and help you explore your legal options for recovering compensation. Call our office for your free case review today.
No obligation consultations are always free.
Let us help you!
Call Now: (360) 200-0000
We are available 24/7
Client Testimonials
These guys are amazing. Helped me throughout the process. Always there when I need help. Inititailly called a law firm (the one that has lots of ads on the radio), but they declined my case. Van Law Firm accepted my case without a second thought! Kudos to Daniel, my case manager, and Amanda who expedited my payment process. Highly recommended.
Milby Mags
Got in an accident at the beginning of the year and they have been awesome, especially with it being my first accident and me being like this. They have been very communicated, stayed in contact with me the whole time, giving me updates when there were any and even when there weren't and answered any question I had. I would recommend them to anyone. Everyone I have talked to there has been very friendly. I would give them a 10 out of 10.
Ethan Gullet
They made sure that my insurance company covered what I paid for them to which included the gap for my car that was totaled. My medical costs were taken care of and reduced substantially so I was able to get more on my settlement. My case manager, Will Garcia, was always helpful in assisting me and answering any questions I had. They really did an amazing job with my case. I would definitely recommend them to anyone in need of this type of legal help. Most lawyers do not help you with the recovery of the car and rental etc. They are amazing.
Teresa Cuthbertson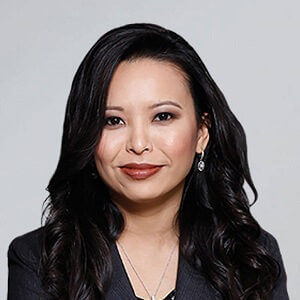 Have you been injured? We can help.
Fill out the form below, and we will get back to you very soon.