Filing a slip and fall claim against Aria Resort & Casino can get complicated. Casinos often have teams of defense lawyers that may make your case harder. Instead of fighting them, you deserve to focus on your physical recovery after an accident.
The personal injury lawyers at Van Law Firm can take on your claim or file a lawsuit against Aria Resort & Casino. We are dedicated to seeking justice and fair compensation for victims of negligence.
Our Lawyers Can Show Negligence for Your Slip and Fall Claim Against Aria Resort & Casino
Like any other place of business, casinos can become dangerous environments when property owners fail to prevent hazards. Casinos may be heavily populated, loud, and distracting, so owners have to monitor the premises at all times.
Furthermore, any property owner has a duty to keep their guests, patrons, and invitees reasonably safe while on their premises. When they fail to do this, people can succumb to preventable hazards and suffer injuries in slip and fall accidents.
Our personal injury lawyers can gather evidence to support your slip and fall claim against Aria Resort & Casino. We may look into:
Official inspection reports
Records of maintenance performed on the property
Previous incident reports and other official documentation of accidents that occurred on the premises
Surveillance footage
Police reports
This documentation may reveal where a property owner could have prevented a hazard. What we find may help us connect your injuries to negligence on the part of Aria Resort & Casino.
Proving that a Property Owner Knew or Should Have Known About a Hazard
An insurer may argue that their policyholder did not know about a hazard that resulted in your slip and fall accident. In this case, our personal injury lawyers would get to work proving how the property owner should have known about the hazard.
For example, suppose you slipped and fell on a puddle that only recently formed. Imagine the puddle formed due to a slight leak in the ceiling. If we can prove that a property owner should have addressed a leaky ceiling for some time, we can work to hold them liable for your injuries.
Hazards that Can Occur in Resorts and Casinos
Resorts and casinos can be hosts to a variety of preventable hazards. Some of these hazards include:
Loose handrails on stairways
Cluttered walkways
Slippery floors
Leaky ceilings
Uneven pavement
Ripped carpet
Broken stairs
Construction zones
Even if there is a temporary hazard on the premises, property owners are responsible for properly warning guests and blocking off such areas with visible signs.
For a free legal consultation with a aria resort & casino accidents lawyer serving Nationwide, call (725) 900-9000
Our Lawyers Can Help You File a Lawsuit Against Aria Resort & Casino
When we take on your case, we promise to fight for nothing less than fair compensation. We can present evidence of negligence and your losses to the negotiating table. Still, an insurer may attempt to undervalue or deny your slip and fall claim against Aria Resort & Casino.
When this happens, we can take the next step and file a personal injury lawsuit on your behalf. In some cases, we may even suggest beginning with legal actions. When we enter litigation, we will be ready to present our evidence to a judge or jury and represent you throughout the legal process. We are not afraid to take your case to trial if necessary.
Nationwide Aria Resort & Casino Accident Lawyer Near Me (725) 900-9000
Potential Compensation When Filing a Slip and Fall Claim Against Aria Resort & Casino
Falls can result in severe, life-threatening injuries. You may now be suffering from permanent impairment and require a lifetime of medical care and rehabilitation. This can affect what kind of work you can do, as well.
When we take on your case, we will make it a priority to accurately assess your damages. This way, we will know what fair compensation looks like in your case.
We may seek the following damages:
Current and future medical expenses
Lost wages if you had to take time off work to recover
Reduced earning capacity if you cannot earn your pre-injury income
Pain and suffering
Scarring and disfigurement
Loss of quality of life
Disability
Other damages may apply. Each slip and fall case is unique. The severity of your injuries and the extent to which they affect your life will determine how much your case is worth.
If You Lost a Loved One to a Slip and Fall Accident
Some slip and fall accidents lead to fatal injuries, especially for older adults. According to the Centers for Disease Control and Prevention (CDC), falls among adults 65 years old and older caused over 34,000 deaths in 2019.
No amount of money can bring back a loved one, but a settlement or verdict could help your family cope in their absence. You deserve to properly honor the memory of your family member and grieve in peace. You can leave the legal battle to us. Our wrongful death lawyers can help you seek the following damages:
Funeral and burial expenses
Your loved one's medical expenses
Your loved one's pain and suffering
Loss of inheritance for the income your loved one contributed
Lost wages if you took time off to tend to your loved one's injuries
Our lawyers are here to fight for justice for your family.
Click to contact our Slip and Fall Accident Lawyers today
Work With Our Lawyers When Filing a Slip and Fall Claim Against Aria Resort & Casino
After suffering injuries in a slip and fall accident, you deserve to focus on your health. Our attorneys can handle everything else for you. We can investigate your accident, gather evidence of negligence, and work to hold Aria Resort & Casino responsible for your losses.
Call us today for your free consultation. Act quickly to meet any important deadlines that may apply to your case. The sooner you call, the sooner we can begin working on your case.
Client Testimonials
These guys are amazing. Helped me throughout the process. Always there when I need help. Inititailly called a law firm (the one that has lots of ads on the radio), but they declined my case. Van Law Firm accepted my case without a second thought! Kudos to Daniel, my case manager, and Amanda who expedited my payment process. Highly recommended.
Milby Mags
Got in an accident at the beginning of the year and they have been awesome, especially with it being my first accident and me being like this. They have been very communicated, stayed in contact with me the whole time, giving me updates when there were any and even when there weren't and answered any question I had. I would recommend them to anyone. Everyone I have talked to there has been very friendly. I would give them a 10 out of 10.
Ethan Gullet
They made sure that my insurance company covered what I paid for them to which included the gap for my car that was totaled. My medical costs were taken care of and reduced substantially so I was able to get more on my settlement. My case manager, Will Garcia, was always helpful in assisting me and answering any questions I had. They really did an amazing job with my case. I would definitely recommend them to anyone in need of this type of legal help. Most lawyers do not help you with the recovery of the car and rental etc. They are amazing.
Teresa Cuthbertson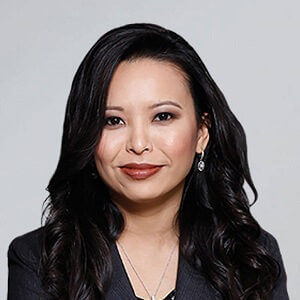 Have you been injured? We can help.
Fill out the form below, and we will get back to you very soon.