Slip and fall accidents occur regularly, with injuries ranging from minor to serious. Any slip and fall injury could put victims in a hospital emergency room, as many incidents can be painful. A slip and fall accident can also lead to frustration, as injuries could limit your mobility. If you have been a slip and fall victim at the Luxor Hotel & Casino in Las Vegas, Van Law Firm can help you file a claim or lawsuit for damages.
If you want to file a slip and fall claim against Luxor Hotel & Casino, you can get in touch with Van Law Firm today. Our Las Vegas personal injury law firm will explain your legal options for financial recovery during a free consultation.
What Are Slip and Fall Claims?
Slip and fall claims are a type of premises liability case that result in injuries. Premises liability involves injuries that occurred due to the condition of the premises, making the owner or the staff, such as the manager and other individuals, liable for an injury.
A slip can result when someone loses their footing on a slick or wet surface. On the other hand, a trip involves stumbling over an obstacle obstructing one's path. Regardless of whether it was a slip or trip, both could lead to a fall and substantial injury. Not all slip and fall accidents lead to lawsuits, but evidence must prove your case. Van Law Firm can help you with the task when you file a slip and fall claim against Luxor Hotel & Casino.
Recoverable Slip and Fall Damages
Your losses from a slip and fall claim could cover:
Medical and rehabilitation expenses (past and future)
Lost income and benefits (past and future)
Lost or reduced earning capacity
Pain and suffering (physical and mental)
Loss of life enjoyment
Wrongful death damages (if you lost a loved one in a Las Vegas slip and fall accident)
How Our Las Vegas Slip and Fall Attorneys Can Help Your Luxor Hotel & Casino Case
When you become our client, we will take care of your entire case. We will:
Investigate your case to determine what took place and gather the evidence, such as photos, video footage, witness testimony, incident reports, etc.
Identify all liable parties that could owe you damages
Assess the losses you suffered
Negotiate with insurance adjusters for your financial awards
Manage all communications with all parties
Help you consider insurance settlement offers you could receive
Keep you updated on your case
Prepare and file a slip and fall lawsuit by Nevada's statute of limitations deadline (up to two years if you are suing for injuries (NRS § 11.190(4)(e)) and two years for wrongful death losses (NRS § 41.085))
Go to trial for your recovery if necessary
Who Can Be Held Liable in a Luxor Hotel & Casino Slip and Fall Accident?
To prove a slip and fall case, you must show the Las Vegas premise is liable for the slip and fall and subsequent injury. You must prove:
How the casino is liable for the injury due to its negligence
How evidence of your injuries supports you receiving compensation
For a free legal consultation with a slip and fall injury luxor hotel lawyer serving Nationwide, call (725) 900-9000
Potentially Liable Parties in a Slip and Fall Accident at Luxor Hotel & Casino
We understand it can be challenging to determine if you can receive awards for your injuries. You can reach out to Van Law Firm to help you seek compensation for the other party's negligence.
So, who can be held liable in a slip and fall case against the Luxor Hotel & Casino? In most cases, it would be the hotel and casino's maintenance staff. Their negligence likely caused you to fall and suffer injuries. Some liable parties are:
Owners of private property
Property owners of commercial buildings
Property managers
Maintenance staff
Tenants
Local governments
Slip and fall accidents can happen almost anywhere in Las Vegas, including private property, commercial property, or even on public land that a local government is supposed to maintain. Depending on where the incident occurred, this could affect the payout you could receive and the statute of limitations to file the lawsuit.
The Liable Party's Duty of Care
Regardless of which defendant is at fault in your case, the liable party has a certain duty of care to keep their property maintained and safe for all individuals. If a hazard presents itself on the property, those entrusted with the duty of care must fix the situation to prevent injuries. If the party responsible fails to remedy the situation and an injury occurs, they could be held liable for the injured person's damages.
To prove a slip and fall claim against Luxor Hotel & Casino, the at-fault party must have:
Improperly maintained the property or acted carelessly
Failed to be aware of any potential hazards that could cause injury
It takes substantial evidence to prove a slip and fall case. Hiring legal representation can help you with your claim. Our Las Vegas slip and fall injury lawyers will gather all the evidence needed to get you the proper compensation.
Financial Recovery in Las Vegas Slip and Fall Cases
Who would pay for a slip and fall claim? Our Las Vegas slip and fall lawyers understand that these claims can lead to large payouts, especially when serious injuries occur. In most cases, you could receive financial compensation from an insurance company, not the liable individual or organization.
These are often slip and fall policies and cover property owners if an accident or other liability issues occur. As with most other types of insurance policies, there is a limit on the payment you could receive, which is all detailed in a contract. Other considerations include the severity of your injuries and whether 100% of the fault lies with the property owner.
Is It Hard to Win a Slip and Fall Case Against Luxor Hotel & Casino?
Filing a slip and fall claim against Luxor Hotel & Casino can be challenging. The establishment has legal representation and insurers that could attempt to blame you for the incident. Van Law Firm's premises liability lawyers can represent you and build your compensation case.
Contact Van Law Firm Today After a Slip and Fall Accident at Luxor Hotel & Casino
If you plan on filing a slip and fall claim against Luxor Hotel & Casino in Las Vegas, call Van Law Firm for a free consultation today. We believe you should receive compensation for your injuries and will not rest until we seek the justice you deserve.
Client Testimonials
These guys are amazing. Helped me throughout the process. Always there when I need help. Inititailly called a law firm (the one that has lots of ads on the radio), but they declined my case. Van Law Firm accepted my case without a second thought! Kudos to Daniel, my case manager, and Amanda who expedited my payment process. Highly recommended.
Milby Mags
Got in an accident at the beginning of the year and they have been awesome, especially with it being my first accident and me being like this. They have been very communicated, stayed in contact with me the whole time, giving me updates when there were any and even when there weren't and answered any question I had. I would recommend them to anyone. Everyone I have talked to there has been very friendly. I would give them a 10 out of 10.
Ethan Gullet
They made sure that my insurance company covered what I paid for them to which included the gap for my car that was totaled. My medical costs were taken care of and reduced substantially so I was able to get more on my settlement. My case manager, Will Garcia, was always helpful in assisting me and answering any questions I had. They really did an amazing job with my case. I would definitely recommend them to anyone in need of this type of legal help. Most lawyers do not help you with the recovery of the car and rental etc. They are amazing.
Teresa Cuthbertson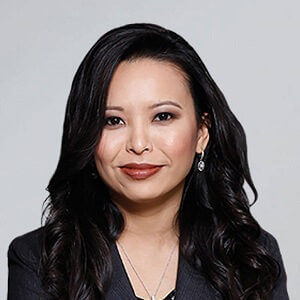 Have you been injured? We can help.
Fill out the form below, and we will get back to you very soon.