If you or a loved one suffered injuries in a shopping mall, you may have a case for fair compensation against the property owner or occupier. A mall slip and fall lawyer from our team can investigate, determine what happened, and develop a plan to pursue money for your related expenses and losses.
One of our slip and fall lawyers at Van Law can represent you if you were hurt in a shopping mall fall, including slips, trips, stair falls, escalator injuries, and more. You can learn more about your legal options after a fall injury and ask all your questions in a free consultation.
Common Causes of Falls in Shopping Malls
Shopping malls are generally large, open areas with multiple floors and numerous entrances. It takes a full team of maintenance workers to ensure hazards are dealt with immediately. However, this doesn't always happen. Falls are common. Some reasons people suffer fall injuries in shopping malls include:
Uneven sidewalks or potholes in the parking lot
Poor lighting in parking lots or garages
Tracked water or snow inside entrances
Spills or leaks that leave floors wet or slick
Poor cleaning techniques on tile floors
Torn carpeting or broken tiles
Hazardous transitions between different types of flooring
Items in the walkway
Other trip hazards
Uneven stairs
Escalator issues
Our attorneys know how to build a case based on almost any type of shopping mall fall incident. We can review your case and offer our assessment of your options. We can fight for fair compensation for you and justice in your case.
For a free legal consultation with a mall lawyer serving Nationwide, call (725) 900-9000
Understanding Who Is Legally Responsible for Your Mall Fall Injuries
While each state has its own rules for premises liability, all of them require property owners and occupiers to limit the hazards customers or other visitors might encounter. If someone suffers an injury because of an unreasonable hazard they knew about or should have known about, they are likely legally responsible.
Falls often occur because property owners are negligent in the upkeep or maintenance of their floors, stairs, parking lots, or other areas. There are four elements we need to prove to hold the liable party accountable and recover money for our clients. This includes:
The property owner or occupier owed the injured party a duty of care, usually created by the applicable premises liability laws
The accused party breached this duty of care
Their breach allowed the hazard, which, in turn, led to the fall
The accident victim suffered financial losses in addition to their physical injuries
Depending on where your fall occurred, this can be somewhat complicated. Shopping malls generally have one property owner but many occupiers. The agreements with these store owners can vary widely. Our attorneys know how to determine who was legally responsible for the maintenance and upkeep in the area where your fall occurred.
Nationwide Mall Lawyer Near Me (725) 900-9000
Recovering Damages With Help from a Mall Slip and Fall Attorney
When one of our premises liability attorneys represents a client hurt in a shopping mall fall, our goal is to hold the at-fault party responsible and recover fair compensation. This is the best way to get justice for our clients. As a part of this process, we can identify and document their recoverable damages.
Compensation in a slip and fall case allows the victim to cover the expenses and losses they've suffered because of their injuries. This includes both economic and non-economic costs, including:
Medical bills and related expenses
Future care costs and ongoing medical needs
Income losses from time missed at work
Reduced ability to work and earn in the future
Property damages
Related costs with receipts
Pain and suffering and other intangible losses
Van Law also represents families whose loved ones have died from their injuries. You may not often think of falls as catastrophic or fatal injury accidents, but some falls can lead to serious, life-altering injuries. This could include traumatic brain injuries, spinal cord injuries, and internal injuries.
How Our Mall Fall Lawyers Recover Compensation
To recover these damages, our team generally has several options. This includes demanding fair compensation from the liable party's insurance company, suing them, or pursuing both options simultaneously.
While we sometimes file lawsuits against property owners, these cases often settle outside of court. Only occasionally do we need to take a lawsuit to trial. However, our trial lawyers will not hesitate if we believe it is your best option.
Click to contact our Slip and Fall Accident Lawyers today
Our Attorneys Help Fall Victims Seek and Recover Fair Compensation
At Van Law, our attorneys are ready to go to work for you. We believe property owners should be held responsible for their carelessness if it causes someone else to suffer injuries. You should not have to shoulder the financial burden of your injuries and related costs.
As you can see from our client testimonials, injury victims and their families trust us to handle their legal cases while they focus on healing and getting back to work or other activities. We know how premises liability cases work and how to navigate the process to recover fair compensation based on the case facts.
In addition, we work on contingency. We don't ask our clients to pay upfront fees and never charge a retainer for injury victims. Instead, our attorney fees simply come from a percentage of the compensation we recover for them through an insurance settlement or court award. If we do not win your case, you don't owe us anything.
Complete a Free Case Evaluation form now
Call Today for Your Free Mall Slip and Fall Case Consultation
Van Law represents injury victims in Las Vegas and Washington State. If you suffered injuries in our service area because of a careless or reckless property owner, we are here to help. We can review your options and explain our legal services, fees, and more during your free case review.
Contact us now to get started with your initial consultation.
Client Testimonials
These guys are amazing. Helped me throughout the process. Always there when I need help. Inititailly called a law firm (the one that has lots of ads on the radio), but they declined my case. Van Law Firm accepted my case without a second thought! Kudos to Daniel, my case manager, and Amanda who expedited my payment process. Highly recommended.
Milby Mags
Got in an accident at the beginning of the year and they have been awesome, especially with it being my first accident and me being like this. They have been very communicated, stayed in contact with me the whole time, giving me updates when there were any and even when there weren't and answered any question I had. I would recommend them to anyone. Everyone I have talked to there has been very friendly. I would give them a 10 out of 10.
Ethan Gullet
They made sure that my insurance company covered what I paid for them to which included the gap for my car that was totaled. My medical costs were taken care of and reduced substantially so I was able to get more on my settlement. My case manager, Will Garcia, was always helpful in assisting me and answering any questions I had. They really did an amazing job with my case. I would definitely recommend them to anyone in need of this type of legal help. Most lawyers do not help you with the recovery of the car and rental etc. They are amazing.
Teresa Cuthbertson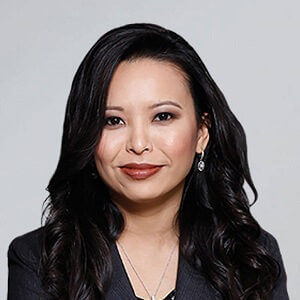 Have you been injured? We can help.
Fill out the form below, and we will get back to you very soon.