Bellagio Hotel & Casino in Las Vegas should be a safe place for patrons and employees. Unfortunately, accidents happen. But if your accident is the result of negligence by the management or employees, you may be entitled to compensation.
You may feel helpless against such a large establishment, but Van Law Firm specializes in filing slip and fall claims against establishments like Bellagio Hotel & Casino, and we can help you recover the damages you deserve while you focus on healing. You are not alone.
Damages You Can Recover by Filing a Slip and Fall Claim Against Bellagio Hotel & Casino
If you slip and fall at Bellagio Hotel & Casino, you have the right to compensation if your injuries are the result of negligence by management or employees. You can file a personal injury or premises liability claim seeking economic and non-economic damages to cover your losses. Damages can include:
Medical expenses

: Whether you already paid your medical bills or not, if you fall and break your hip because of wet floors and no warning, you can file a claim in pursuit of compensation to cover what you've already spent as well as any future expenses that occur because of your injury. 

Lost income and benefits

: If your injuries force you to miss work or prevent you from working again, you can seek compensation to cover lost income and benefits, including future earnings.

Child care

: You can seek compensation to cover the cost of child care during your recovery.

Home services

: If your injury requires certain home services or you already have home services that you can no longer pay for due to lost income, compensation can cover these losses.

Physical therapy

: If your injury requires physical therapy as part of your recovery, compensation can cover it.

Pain and suffering

: An injury can cause emotional distress and mental anguish, such as developing a fear of staying in a hotel or additional psychological trauma. It can be difficult to calculate, but you can recover compensation.

Property damage

: If a slip and fall damages personal property such as your phone or jewelry, compensation can cover the value.
In Nevada, there are no caps on economic and non-economic damages unless your case is against a government entity or medical facility. Our law firm focuses on personal injury and premises liability cases. We strongly advise victims to obtain legal services from a lawyer who understands these areas of the law and has experience handling these types of cases.
For a free legal consultation with a bellagio hotel & casino accidents lawyer serving Nationwide, call (725) 900-9000
We Can Handle Your Slip and Fall Claim Against Bellagio Hotel & Casino
Having an attorney on your side provides you with an advocate who will look out for your best interests. In the wake of a slip and fall accident, there are several steps to take to file a claim against Bellagio Hotel & Casino:
Report the accident

: The first thing you need to do is report the accident if you don't require immediate transport to a hospital. If you can, take pictures or video of the scene and your injuries, gather information from any witnesses, and file an incident report. These will help strengthen your case.

Consult a personal injury or premises liability attorney

: An attorney can advocate on your behalf and handle the legal aspects of your case for you, so you can focus on your recovery.

Investigate the accident

: We will investigate the accident by visiting the property and the scene where you were hurt. We will also gather evidence and obtain expert opinions, inspection logs, and other documentation to strengthen your case.

Calculate the value of your claim

: We will calculate the value of your claim to determine if any settlement offers from the insurance company are fair or not. Initial offers may be too low to cover your losses. The value of your claim will depend on the extent or seriousness of your injuries, lost income, and other factors that we will take into account.

Negotiate a settlement

: After calculating your claim, we will send a demand letter outlining the accident and your injuries and provide evidence backing up your claim. We will then enter into negotiations for a settlement.

File a lawsuit

: We prepare every case for court if necessary. Most cases settle out of court, but we are not afraid to go to trial and represent you in your fight for compensation.
Our attorneys have over 100 years of collective experience handling personal injury and premises liability cases, with claims against casinos being our main focus. If you have a slip and fall claim against Bellagio Hotel & Casino, we will be your advocate.
Cost & Statute of Limitations
You don't have to worry about paying upfront fees or making payments as we work your case, because we work on a contingency fee basis. This means you don't pay us until after we win your case and you receive compensation. We also offer free consultations. Our firm strongly believes that financial status should not be a barrier to legal representation.
You should act quickly because Nevada law limits the time you have to file a personal injury or premises liability lawsuit to two years, according to NRS § 11.190(4)(e). The sooner we can investigate and work on your case, the better. We will work to meet the statute of limitations so you don't lose your right to seek compensation in court.
Nationwide Bellagio Hotel & Casino Accident Lawyer Near Me (725) 900-9000
Consult With Us Today
Our law firm has won thousands of cases for clients, many of whom have left five-star reviews in appreciation of the high-quality service we provide. This service not only includes free consultations, but also 24/7 availability, regular communication and updates, home visits, and a multilingual staff that can speak with you in several languages such as Spanish and Mandarin.
We primarily focus on premises liability cases against casinos, so if you were hurt in a slip and fall accident at Bellagio Hotel & Casino in Las Vegas, we can help you file your claim. Contact us and schedule your free consultation today.
Client Testimonials
These guys are amazing. Helped me throughout the process. Always there when I need help. Inititailly called a law firm (the one that has lots of ads on the radio), but they declined my case. Van Law Firm accepted my case without a second thought! Kudos to Daniel, my case manager, and Amanda who expedited my payment process. Highly recommended.
Milby Mags
Got in an accident at the beginning of the year and they have been awesome, especially with it being my first accident and me being like this. They have been very communicated, stayed in contact with me the whole time, giving me updates when there were any and even when there weren't and answered any question I had. I would recommend them to anyone. Everyone I have talked to there has been very friendly. I would give them a 10 out of 10.
Ethan Gullet
They made sure that my insurance company covered what I paid for them to which included the gap for my car that was totaled. My medical costs were taken care of and reduced substantially so I was able to get more on my settlement. My case manager, Will Garcia, was always helpful in assisting me and answering any questions I had. They really did an amazing job with my case. I would definitely recommend them to anyone in need of this type of legal help. Most lawyers do not help you with the recovery of the car and rental etc. They are amazing.
Teresa Cuthbertson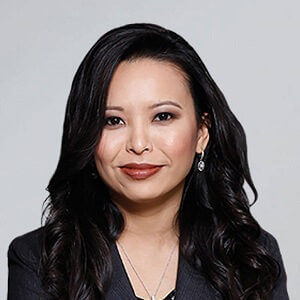 Have you been injured? We can help.
Fill out the form below, and we will get back to you very soon.