Slip and fall accidents fall under premises law and are among the most common forms of personal injury cases sought by victims. These falls can lead to massive medical bills and lost income while the victim is recovering from their injuries. If you were injured in a slip and fall in Caesars Palace Hotel & Casino, you might be entitled to fair compensation for your personal and financial losses.
At Van Law Firm, our slip-and-fall injury attorneys can handle many aspects of your case, from the initial investigation to an insurance settlement or trial verdict. We can fight tirelessly for your best interests and protect your right to pursue damages in a case. Contact us today for a complimentary, no-obligation consultation and learn more about your legal options.
How Can Van Law Firm Help a Caesar's Palace Slip and Fall?
Our personal injury attorneys from Van Law Firm can handle the following tasks required to secure compensation for a premises liability case:
Address your questions and concerns regarding the accident and identify legal options you can pursue
Thoroughly investigate your accident and obtain the evidence and documents needed to prove liability and damages
Work to hold those responsible for your injuries and losses financially accountable
Handle negotiations with the liable party and pursue a fair settlement
Represent you at trial to secure you the compensation you deserve
Negotiating With a Caesar's Palace Hotel & Casino Insurance Company
For a free legal consultation with a caesar's palace hotel & casino slip and fall lawyer serving Nationwide, call (725) 900-9000
Most of the time, insurance company negotiations take time to result in a fair settlement. They may offer you less than you deserve as part of the negotiation process. Moreover, insurers may also employ negotiating techniques to minimize the amount they owe you. Having an attorney familiar with these tactics represent you in negotiations could help you secure the amount you deserve for your losses.
Recoverable Damages for a Caesar's Palace Slip and Fall Accident
In general, there are two types of damages in personal injury cases. The first is economic damages, which can be quantified based on your actual financial losses and are relatively simple to determine.
The second is non-economic damages, which are more challenging to calculate because they represent subjective quality-of-life losses, such as pain and suffering. Attorneys use special formulas to estimate the potential value of these damages.
You may be entitled to several types of damages depending on your injury's severity, cost, and how much it impacts your life. These include the following:
Medical bills, including ambulance services, emergency care, surgeries, hospitalization, physical therapy, doctor visits, medications, medical equipment, etc.
Past and future lost income if you need to take time off from work to recover
Diminished future earning capacity due to disability
Pain and suffering
Permanent or long-term disability
Proving Liability in a Caesar's Palace Premises Liability Case
A casino can be held financially accountable when an owner or employee makes an error or fails to act reasonably under the circumstances. For example, managers should ensure floors aren't slippery or damaged and post warning signs to prevent their guests from being injured.
In your case, you are legally required to demonstrate that casino staff members were negligent and you were injured as a result. The following elements can apply:
Duty of Care: The casino and its employees owed you a duty of care to ensure you weren't exposed to dangerous conditions.
Breach of Duty: The casino and its employees failed to fulfill their duty of care, as evidenced by your slip and fall accident and related injuries.
Causation: The breach of duty was the proximate cause of your injuries. In other words, your injuries would not have happened if not for the breach of duty.
Damages: You sustained losses related to your injury, which can be sought in a case as damages.
Nationwide Caesar's Palace Hotel & Casino Slip and Fall Lawyer Near Me (725) 900-9000
When an individual enters the premises for the benefit of the business, the owner/manager must ensure they inspect the property and remedy potential hazards. Customers are not expected to identify all the dangers on the premises, so the owner must actively and thoroughly examine the property for hazards and fix them promptly.
Common causes of injuries in a hotel or casino include the following:
Slippery, icy, damaged, or cluttered floors
Hiring unqualified or unvetted personnel, such as security guards or maintenance workers
Ill-maintained furniture or equipment
Poorly maintained stairs, elevators, and escalators
Unsafe lighting
Lack of security
Failure to maintain buildings and parking garages
Serving alcohol to individuals who are visibly intoxicated
The personal injury attorneys at Van Law Firm can use all evidence to prove the responsible party was negligent and liable for paying you damages for your losses.
Consult with a Slip and Fall Personal Injury Lawyer Today
If you were hurt in a slip-and-fall accident at Caesar's Palace Hotel & Casino, you shouldn't have to pay for your extensive medical bills and recovery time. Instead, the party responsible for your injuries, the individual or the hotel, should cover your expenses.
Click to contact our Slip and Fall Accident Lawyers today
To simplify the process of compensation recovery, you are encouraged to work with premises liability attorneys who've handled cases for many slip-and-fall victims like yourself. Contact Van Law Firm today. We can help you secure the money you need to cover your losses following a slip and fall accident injury.
Client Testimonials
These guys are amazing. Helped me throughout the process. Always there when I need help. Inititailly called a law firm (the one that has lots of ads on the radio), but they declined my case. Van Law Firm accepted my case without a second thought! Kudos to Daniel, my case manager, and Amanda who expedited my payment process. Highly recommended.
Milby Mags
Got in an accident at the beginning of the year and they have been awesome, especially with it being my first accident and me being like this. They have been very communicated, stayed in contact with me the whole time, giving me updates when there were any and even when there weren't and answered any question I had. I would recommend them to anyone. Everyone I have talked to there has been very friendly. I would give them a 10 out of 10.
Ethan Gullet
They made sure that my insurance company covered what I paid for them to which included the gap for my car that was totaled. My medical costs were taken care of and reduced substantially so I was able to get more on my settlement. My case manager, Will Garcia, was always helpful in assisting me and answering any questions I had. They really did an amazing job with my case. I would definitely recommend them to anyone in need of this type of legal help. Most lawyers do not help you with the recovery of the car and rental etc. They are amazing.
Teresa Cuthbertson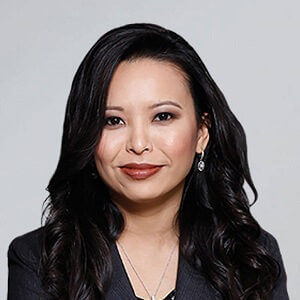 Have you been injured? We can help.
Fill out the form below, and we will get back to you very soon.