If you had a slip and fall accident at Mandalay Bay Resort & Casino, then you may have a case to recover compensation. A personal injury claim for a slip and fall could help you recover damages that pay for your injury-related expenses.
If you need legal representation after a slip and fall accident, then hire the Las Vegas-based personal injury lawyers at Van Law Firm. We've been helping victims of personal injuries in the area for more than a decade and have been able to help them recover compensation for their injuries.
If you're interested in filing a claim or lawsuit against Mandalay Bay Resort & Casino, our Las Vegas slip and fall injury lawyer can help build your case.
Recoverable Damages After a Slip and Fall
After a slip and fall at Mandalay Bay Resort & Casino, you may be able to recover damages through an insurance claim. If another party was the cause of your injury, you have the right to pursue compensation. A resort or casino manager or a property owner could be at fault for your injury.
By filing an insurance claim against Mandalay Bay Resort & Casino, you could recover damages like:
Medical bills
Pain and suffering
Loss of enjoyment of life
Lost or reduced income, if the injuries you sustain prevent you from working
Our slip and fall attorneys can help you file a claim and speak with insurers on your behalf.
Filing a Lawsuit After a Slip and Fall Accident
In some cases, you might feel that your claim is being undervalued by insurers. You deserve compensation for the total cost of your damages. Filing a lawsuit could be in your interest if you feel that an insurance claim is not providing you with the money you need.
You Must Adhere to the Statute of Limitations Filing Deadline
If you choose to file a lawsuit against Mandalay Bay Resort & Casino, you have to do so within the state-mandated time limit. For personal injury cases in Nevada, the statute of limitations is two years according to NRS § 11.190(4)(e).
All you have to do by this two-year deadline is file your lawsuit. If you do that, then you're still eligible to receive financial compensation regardless of when the lawsuit is resolved.
The deadline begins on the date of the fall. Our slip and fall attorney can help you get your lawsuit filed on time.
What Would It Cost to Hire a Lawyer for a Slip and Fall Case?
Many potential clients are concerned about whether or not they'll be able to afford a lawyer. At Van Law Firm, we understand your injuries may be causing financial stress. We work on a contingency-fee basis, meaning you pay us nothing upfront.
You will only pay for our services when we win or settle your case. The payment we receive will be a portion of your settlement, so you pay us nothing out of your own pocket.
Hire a Personal Injury Law Firm With a Record of Success
After your slip and fall, our team can handle the legal matters of your case for you. We're Las Vegas-based personal injury attorneys that have been representing victims in the area for more than a decade.
We realize this can be a difficult and confusing time for many, and that's why we make such an effort to be accessible. We'll answer any questions you have about your case, and we also offer our services in English and Spanish so you can have legal representation regardless of your first language.
For a free legal consultation with a slip and fall injury mandalay bay lawyer serving Nationwide, call (725) 900-9000
See What Our Clients Have to Say About Us
Our previous clients have been satisfied with the service Van Law Firm provides. They have left reviews like:
"This was the best law firm experience I have ever had in my life and I have had several. Vann Law Office is the best in Vegas and the only law firm I will ever use," said Jackin Ralph.
What to Do After a Slip and Fall Accident
One of the most important things to do after a slip and fall accident is to seek medical attention. This is important for both your health and your potential claim.
If you were injured by your slip and fall, then it's important that your injury is diagnosed sooner rather than later so that we can attribute the injury to the fall. This could strengthen our case as we pursue damages for the injury. You should also:
Write down how you feel after the slip and fall
Monitor the progression of any injuries
Take photos of what caused your slip and fall accident
Any evidence you can gather will help our slip and fall injury attorney defend your case.
Common Causes of Slip and Fall Accidents
A range of incidents could be the cause of a slip and fall at a resort or a casino. Some common causes of slip and falls include:
Spilled drinks that were not cleaned up. This can make the floor slippery and cause a fall.
A lack of "wet floor" signs. If the floor is wet and the business fails to alert its customers, you could slip and fall.
Uneven floors. It's the job of a property owner or manager to make sure the property is maintained. You might not notice an uneven floor, which could cause a slip and fall accident.
Call Van Law Firm for Your Free Consultation Today
Call Van Law Firm if you're ready to take action against Mandalay Bay Resort & Casino. Van Law Firm has an office located in Las Vegas, but if you're unable to come into the office because of your injury, we'll come to you. Contact us today for your free, no-obligation consultation.
Client Testimonials
These guys are amazing. Helped me throughout the process. Always there when I need help. Inititailly called a law firm (the one that has lots of ads on the radio), but they declined my case. Van Law Firm accepted my case without a second thought! Kudos to Daniel, my case manager, and Amanda who expedited my payment process. Highly recommended.
Milby Mags
Got in an accident at the beginning of the year and they have been awesome, especially with it being my first accident and me being like this. They have been very communicated, stayed in contact with me the whole time, giving me updates when there were any and even when there weren't and answered any question I had. I would recommend them to anyone. Everyone I have talked to there has been very friendly. I would give them a 10 out of 10.
Ethan Gullet
They made sure that my insurance company covered what I paid for them to which included the gap for my car that was totaled. My medical costs were taken care of and reduced substantially so I was able to get more on my settlement. My case manager, Will Garcia, was always helpful in assisting me and answering any questions I had. They really did an amazing job with my case. I would definitely recommend them to anyone in need of this type of legal help. Most lawyers do not help you with the recovery of the car and rental etc. They are amazing.
Teresa Cuthbertson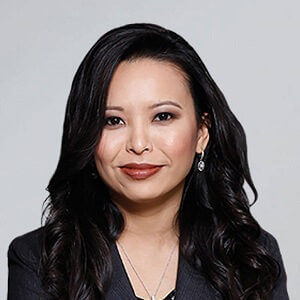 Have you been injured? We can help.
Fill out the form below, and we will get back to you very soon.