For many motorcyclists, there is no greater thrill than a good ride. Unfortunately, some motorists don't pay attention to their surroundings and engage in negligent driving. The result can leave you, the motorcyclist, with severe injuries and a stack of medical bills.
If you're in this situation, you have the right to hold the negligent driver accountable by demanding recoverable damages for your injuries. Van Law Firm has motorcycle accident attorneys who will fight for that right on your behalf. You shouldn't be the one paying for injuries caused by someone else's negligence. Our team wants to help you get the compensation you deserve.
What Can a Motorcycle Accident Attorney from Van Law Firm Do for You?
Even with the benefit of the best protective equipment, being involved in a motorcycle accident can result in serious injuries to the rider. The tremendous size disparity between cars (or commercial vehicles like trucks and buses) and motorcycles can make motorcycle accident injuries life-threatening.
This is where a motorcycle accident lawyer from Van Law Firm can step in. The negligent driver will have an insurance company protecting their best interests. We can help protect yours. You may be inclined to try and deal with the negligent driver's insurance company by yourself, but you must remember that you'll only get one opportunity to collect damages after a motorcycle accident.
That starts by establishing liability in your accident. We can collect evidence and interview witnesses to demonstrate that your accident was caused by another driver's negligence. We can also take the lead in negotiations with the insurance company and, if necessary, fight for you in court. This leaves you free to focus on recovering from your injuries.
Let us evaluate your situation and determine the best path to take to help you achieve your goals. Give our auto injury attorneys a call today at (360) 200-0000.
For a free legal consultation with a Personal Injury lawyer serving Nationwide, call (725) 900-9000
How a Motorcycle Accident Lawyer Can Help
After a motorcycle accident, you may consider handling your case on your own. Remember that this type of personal injury case can get complicated. An insurer may try to shift blame onto you to reduce or deny your claim, for example.
Gathering evidence for your case can also be overwhelming while you recover from your injuries. You deserve to focus on your health right now, but that doesn't mean you have to give up the fight for fair compensation.
Our motorcycle accident team can handle your case from start to finish. Whether it calls for an insurance claim or legal action, our experienced attorneys can handle the ins and outs of the process.
Nationwide Motorcycle Accident Lawyer Near Me (725) 900-9000
Potential Damages in a Motorcycle Accident Case
Motorcycle accidents typically cause severe injuries to the motorcycle rider. Whether you're in the hospital or at home recovering from these injuries, one thing is certain—the medical bills will be expensive. You may also be dealing with lost wages from your inability to return to work.
Medical bills related to your immediate post-accident care and long-term rehabilitation may not even be the full extent of the damages in a motorcycle accident. Other areas where recoverable damages may be collected include:
Repair or fair market replacement value of your motorcycle
Transportation to the hospital or medical facilities from the accident scene
Lost wages for any time you were unable to work due to accident-related injuries
Pain and suffering
In cases where you have suffered permanent or debilitating injuries such as paralysis or lost limbs, the damages will be much greater. This is true because of both the severity of those injuries as well as the impact they will have on your life going forward. Our motorcycle accident lawyers will always seek fair compensation for your accident-related losses.
What Is a Motorcycle Accident Case Worth?
Here at Van Law Firm, our motorcycle accident attorneys have handled numerous cases on behalf of accident victims. No two of these cases are exactly alike. The extent of your injuries, the cost of treating them, and how they affect your life are all unique to your individual case.
While there is no average settlement for a motorcycle accident case, we can get to the bottom of what fair compensation looks like in your case. We will make a full accounting of your current and future accident-related losses, which includes both your economic and non-economic damages.
Click to contact our personal injury lawyers today
Are Motorcycle Accident Lawyers Expensive?
It's no secret that legal representation can be expensive. However, here at Van Law Firm, we don't believe that innocent accident victims should stress about getting the representation they deserve after a motorcycle crash. If we represent you in a motorcycle accident case, we'll take your case on contingency.
This means that you won't pay for our legal representation until we win your case. Our motorcycle accident lawyers take their payment from your settlement or damages awarded at trial. We want you to be free to focus on your recovery. That's why we make it as easy as possible to hire a motorcycle accident lawyer from our firm. You can take a look at our results and testimonials to get an idea of what it's like working with our attorneys.
Complete a Free Case Evaluation form now
Our Motorcycle Accident Lawyers Are Ready to Help
You shouldn't have to suffer and pay because of someone else's negligence. Let us help you seek the recovery you deserve. Our legal team can investigate your case, gather evidence, and work to hold the liable party responsible. We will also keep you up to date on your case's progress and make ourselves available to discuss any concerns you have.
Don't wait to start working on your case, as you may have filing deadlines to meet. We can get started immediately after you call. Contact our office for a free case consultation. No obligation consultations are always free.
Let us help you!

Call Now: (360) 200-0000

We are available 24/7
Client Testimonials
These guys are amazing. Helped me throughout the process. Always there when I need help. Inititailly called a law firm (the one that has lots of ads on the radio), but they declined my case. Van Law Firm accepted my case without a second thought! Kudos to Daniel, my case manager, and Amanda who expedited my payment process. Highly recommended.
Milby Mags
Got in an accident at the beginning of the year and they have been awesome, especially with it being my first accident and me being like this. They have been very communicated, stayed in contact with me the whole time, giving me updates when there were any and even when there weren't and answered any question I had. I would recommend them to anyone. Everyone I have talked to there has been very friendly. I would give them a 10 out of 10.
Ethan Gullet
They made sure that my insurance company covered what I paid for them to which included the gap for my car that was totaled. My medical costs were taken care of and reduced substantially so I was able to get more on my settlement. My case manager, Will Garcia, was always helpful in assisting me and answering any questions I had. They really did an amazing job with my case. I would definitely recommend them to anyone in need of this type of legal help. Most lawyers do not help you with the recovery of the car and rental etc. They are amazing.
Teresa Cuthbertson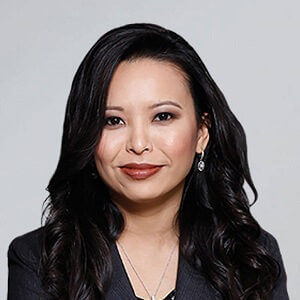 Have you been injured? We can help.
Fill out the form below, and we will get back to you very soon.