The toxic water at Camp Lejeune put many people at serious health risks. If you received a diagnosis of esophageal cancer caused by Camp Lejeune toxic water, you may pursue compensation. Our team at Van Law can build a case for you. We can help you file a lawsuit or explain if you qualify for benefits from the U.S. Department of Veterans Affairs (VA).
During a free consultation, we'll review your case with you and explain your options for compensation, such as a Camp Lejeune esophageal cancer lawsuit. We'll also tell you exactly what your lawyer can do for you.
What Can a Camp Lejeune Toxic Water Lawyer Do for You?
The Camp Lejeune lawsuit lawyer from our firm handles cases like yours regularly. Some of our cases involve cancer patients and Camp Lejeune lawsuits. We've been able to help many clients like you, and so far, our lawyers have recovered over 50 million dollars for their clients.
There's a lot one of our Camp Lejeune lawyers can do for you. Your lawyer will be able to:
Confirm whether you qualify for compensation and a Camp Lejeune esophageal cancer lawsuit
Help you determine what all of your damages are
Help assign monetary values to your intangible damages so you can claim and recover them
Obtain information that can prove your damages, such as your diagnosis and your prognosis
File your claim and/or lawsuit for you
Communicate with the other parties involved in your case
File an appeal if your claim for benefits is denied
Answer any questions you have
Keep you updated about the status of your case
Gather your medical records to use as evidence
Speak with doctors to prove that your diagnosis is directly linked to the toxic water you were exposed to at Camp Lejeune
When you work with Van Law, you will have time to focus on your health. You can leave all the legal details of your case to us.
For a free legal consultation with a esophageal cancer lawyer serving Nationwide, call (725) 900-9000
Can You Get Compensation for Esophageal Cancer Caused By Camp Lejeune Toxic Water?
In 2022, the Camp Lejeune Justice Act of 2022 was passed. This Act allows people who were exposed to Camp Lejeune's water to recover damages for their losses. Some of the damages you may be able to recover include:
Medical expenses, such as cancer treatment, doctor's appointments, and assistive devices you may need
Lost income if you cannot return to work because of your condition
Loss of enjoyment of life if you cannot enjoy the same activities you once did because of your esophageal cancer diagnosis
Pain and suffering
Reduced earning capacity if your illness prevents you from working the same job you once did
When you work with Van Law, we will explain your options for recovering compensation because of exposure to Camp Lejeune's toxic water.
Nationwide Esophageal Cancer Lawyer Near Me (725) 900-9000
You Can Seek Compensation Through a Lawsuit
If you lived or worked in one of the following areas, you may be able to file a lawsuit for esophageal cancer:
Camp Lejeune Military Reservation
Marine Corps Air Station New River
Camp Johnson/Montford Point
Camp Lejeune Greater Sandy Run
Stone Bay Rifle Range
Hadnot Point
Holcomb Boulevard
Onslow Beach
Paradise Point
Camp Geiger
Tarawa Terrace
According to the Camp Lejeune Justice Act of 2022, you can qualify for a lawsuit if:
You lived or worked at Camp Lejeune for 30 days between August 1953 and December 1987
The health condition you are experiencing can be directly linked to Camp Lejeune
Our firm can help you establish whether you qualify for a Camp Lejeune esophageal cancer lawsuit.
You Must File Your Lawsuit on Time
Typically, you have two years from the date the Camp Lejeune Justice Act of 2022 was passed to take legal action. When you work with Van Law, we will explain the filing deadline and determine when we need to have your lawsuit filed.
Click to contact our Camp Lejeune Water Contamination Lawsuit today
You Could Qualify for VA Health Care Benefits
Your esophageal cancer diagnosis could mean you qualify for health care benefits from the U.S. Department of Veterans Affairs (VA). To qualify for VA's benefits, you must:
Have worked or served at Camp Lejeune for at least 30 days between August 1953 and December 1987
Have one of the 15 qualifying conditions
Among the 15 qualifying conditions for health care benefits is esophageal cancer. If you apply for health care benefits, VA may compensate you for your out-of-pocket health care expenses.
Complete a Free Case Evaluation form now
Could Esophageal Cancer Have Been Caused By Camp Lejeune Toxic Water?
During the 1950s to the 1980s, many Marines and other people stationed at Camp Lejeune were exposed to toxic drinking water. The drinking water contained chemicals such as:
Trichloroethylene (TCE)
Perchloroethylene (PCE)
Benzene
Vinyl chloride
According to the U.S. Department of Veterans Affairs (VA), several types of cancer are linked to Camp Lejeune's toxic drinking water. Among these is esophageal cancer. If you were diagnosed with this cancer, and your diagnosis can be directly associated with Camp Lejeune, you may have options to recover compensation.
Contact Van Law To Pursue a Camp Lejeune Esophageal Cancer Lawsuit or Claim
If you'd like to pursue a lawsuit or a claim for compensation, connect with our firm. We can provide a case review for free. We'll also discuss your options for compensation and explain how one of our lawyers could recover your compensation for you.
You or your loved one deserve compensation for the losses you suffered because of esophageal cancer. You can expect your lawyer to handle every legal aspect of your case while you focus on your health and family. If you'd like to pursue a lawsuit or a claim, contact Van Law today and consult with us for free.
Client Testimonials
These guys are amazing. Helped me throughout the process. Always there when I need help. Inititailly called a law firm (the one that has lots of ads on the radio), but they declined my case. Van Law Firm accepted my case without a second thought! Kudos to Daniel, my case manager, and Amanda who expedited my payment process. Highly recommended.
Milby Mags
Got in an accident at the beginning of the year and they have been awesome, especially with it being my first accident and me being like this. They have been very communicated, stayed in contact with me the whole time, giving me updates when there were any and even when there weren't and answered any question I had. I would recommend them to anyone. Everyone I have talked to there has been very friendly. I would give them a 10 out of 10.
Ethan Gullet
They made sure that my insurance company covered what I paid for them to which included the gap for my car that was totaled. My medical costs were taken care of and reduced substantially so I was able to get more on my settlement. My case manager, Will Garcia, was always helpful in assisting me and answering any questions I had. They really did an amazing job with my case. I would definitely recommend them to anyone in need of this type of legal help. Most lawyers do not help you with the recovery of the car and rental etc. They are amazing.
Teresa Cuthbertson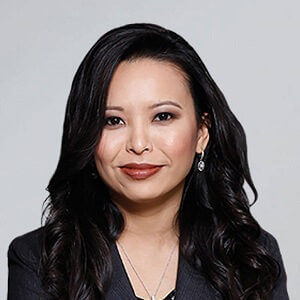 Have you been injured? We can help.
Fill out the form below, and we will get back to you very soon.