For decades, Marines and their families resided at Berkeley Manor, a residential base within Camp Lejeune. They didn't think twice about showering, washing dishes, or drinking tap water. That is, until issues with water contamination came to light in the 1980s. Marines learned that water contamination exposed them to a host of illnesses, many of which proved fatal.
With the lawyers at Van Law, you have financial recovery options. By filing a Berkeley Manor Camp Lejeune toxic water lawsuit, you could get compensation for healthcare expenses and pain and suffering. Today, you can start a free consultation and explore working with our firm.
How Berkeley Manor Residents Can Demand Justice
You can seek compensation for your damages if you lived at Berkeley Manor from August 1953 to December 1987 and suffered exposure to contaminated water. Per the U.S. Department of Veterans Affairs (VA), the contamination caused residents to suffer:
Multiple myeloma
Aplastic anemia
Liver cancer
Non-Hodgkin's lymphoma
Bladder cancer
Adult leukemia
Kidney cancer
Parkinson's disease
Other myelodysplastic syndromes
The following systems and laws offer damages for those who suffered from the contaminated water at Berkeley Manor:
The Camp Lejeune Justice Act of 2022
The Camp Lejeune Justice Act was passed in August 2022 and allows former residents of Berkeley Manor (and other sites) to obtain compensation for their damages and suffering. The Congressional Budget Office has projected spending more than $6 billion in Camp Lejeune settlements as late as 2031.
Veterans Disability Benefits
In addition to seeking compensation through the Camp Lejeune Justice Act of 2022, you can obtain VA disability benefits if you meet certain criteria. Currently, VA only approves claims for those who meet these specific eligibility requirements:
You must have lived at Berkeley Manor's Camp Lejeune or another family housing unit between August 1, 1953, and December 31, 1987.
You did not receive a dishonorable discharge.
You have (or had) an illness that VA recognizes the water contamination caused.
If you meet the qualifying requirements, VA will offer healthcare coverage and cash benefits.
For a free legal consultation with a berkeley manor toxic water lawyer serving Nationwide, call (725) 900-9000
Why Partner With the Lawyers at Van Law?
You devoted your life to serving your country. Now, you're left with a life-altering condition that transforms your daily function. You deserve to focus on other matters while a lawyer handles your case. Our firm can:
Gather evidence linking your condition to Camp Lejeune's toxic water
File your lawsuit against the appropriate party
Evaluate your damages' cost
Handle all relevant deadlines
Keep you updated on your case's progression
Address your questions as they arise
Communicate with the other involved parties
Explain your legal rights
We offer all of these services and more on a contingency-fee basis. What does this mean for you? Essentially, you pay nothing out of pocket for our help. Van Law doesn't charge retainers or impose hourly rates. Compensation for our attorney's fees comes from the settlement we recover on your behalf.
Nationwide Berkeley Manor Toxic Water Lawyer Near Me (725) 900-9000
Questions You May Have About Your Camp Lejeune Toxic Water Lawsuit
If you lived at Berkeley Manor and suffered complications from toxic water exposure, you have financial recovery options. You also likely have questions about your case in general. Some questions Van Law gets from people in your situation include:
Where did the Toxic Water at Berkeley Manor Come from?
Camp Lejeune had eight water treatment plants to supply water to the barracks and family housing units. However, three of the eight water distribution facilities became contaminated after toxic chemicals seeped into the groundwater.
Multiple types of toxic chemicals were found in the water at Camp Lejeune. However, some of the most common included:
Vinyl chloride (VC)
Trichloroethylene (TCE)
Benzene
Tetrachloroethylene (PCE or PERC)
These dangerous chemicals are created from toxic products such as degreasers, waste dumps, gasoline, and dry-cleaning solvent. The water became contaminated at Camp Lejeune due to waste disposal sites, a nearby dry-cleaning facility, and underground fuel supplies that penetrated the well's water supply.
What Damages Can I Seek Through a Berkeley Manor Toxic Water Lawsuit?
The damages you can seek through litigation are different from the benefits you could get from VA. Personal injury claimants can seek:
Healthcare expenses
Lost income and projected future lost earnings
Pain and suffering
Disability
Loss of consortium
Wrongful death-related expenses, such as funeral costs
Other out-of-pocket costs, such as modifications to your family home
The exact dollar amount you can seek depends on many factors, including the illness you developed. We may also consider how long you lived at Berkeley Manor when calculating your expenses.
Why Should I Work With Van Law?
Our clients say great things about partnering with us. We believe their words speak volumes when it comes to describing our commitment to justice. Here are just two testimonials:
"This was the best law firm experience I have ever had in my life and I have had several. Van Law Firm is the best in Vegas and the only law firm I will ever use." – J.R.
"I want to thank Van Law Firm for the hard work and dedication they put into my case. My case manager Norma was great and explained everything in detail and answered any questions I had." – D.S.
Our law firm has years of experience going up against large companies. It may feel daunting, filing a lawsuit against the government. Yet, our team intends to manage everything your case requires from beginning to end. That way, your family can focus on what matters most: you.
Click to contact our Camp Lejeune Water Contamination Lawsuit today
Contact Our Team for Help With Your Camp Lejeune Toxic Water Lawsuit
If you lived at Berkeley Manor from 1953 to 1987, you could seek compensation for your damages. Whether through VA disability benefits or a court award, you could get the financial support you deserve.
Get started on your Berkeley Manor Camp Lejeune toxic water lawsuit today when you call Van Law for a 100% free consultation. During our conversation, we can discuss your service, legal expectations, and case's possible outcomes.
Client Testimonials
These guys are amazing. Helped me throughout the process. Always there when I need help. Inititailly called a law firm (the one that has lots of ads on the radio), but they declined my case. Van Law Firm accepted my case without a second thought! Kudos to Daniel, my case manager, and Amanda who expedited my payment process. Highly recommended.
Milby Mags
Got in an accident at the beginning of the year and they have been awesome, especially with it being my first accident and me being like this. They have been very communicated, stayed in contact with me the whole time, giving me updates when there were any and even when there weren't and answered any question I had. I would recommend them to anyone. Everyone I have talked to there has been very friendly. I would give them a 10 out of 10.
Ethan Gullet
They made sure that my insurance company covered what I paid for them to which included the gap for my car that was totaled. My medical costs were taken care of and reduced substantially so I was able to get more on my settlement. My case manager, Will Garcia, was always helpful in assisting me and answering any questions I had. They really did an amazing job with my case. I would definitely recommend them to anyone in need of this type of legal help. Most lawyers do not help you with the recovery of the car and rental etc. They are amazing.
Teresa Cuthbertson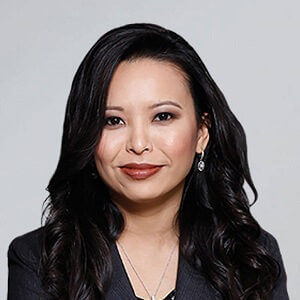 Have you been injured? We can help.
Fill out the form below, and we will get back to you very soon.