Though often symptomless, hepatic steatosis can cause severe and fatal liver conditions, including cirrhosis, liver cancer, and liver failure. If you have hepatic steatosis from Camp Lejeune contaminated water, an attorney with Van Law can help you seek compensation for your medical treatment, lost wages, and more.
You deserve justice for your illness, and our lawyers will fight to get it. We will ensure you and your loved ones do not suffer financially simply because you drank the water in your home or workplace.
Who Qualifies for Camp Lejeune Contaminated Water Compensation?
On Aug. 10, 2022, Congress passed the SFC Heath Robinson Honoring Our Promise to Address Comprehensive Toxics Act of 2022 (S. 3373), better known as the PACT Act. This legislation includes the Camp Lejeune Justice Act of 2022, which allows those harmed by Camp Lejeune water contamination to seek damages via a lawsuit.
Legal action is open to all those who:
Served, lived, or worked on base for 30 or more cumulative days from Aug. 1, 1953, to Dec. 31, 1987 (including those in-utero)

Suffer from an illness caused by contaminated water exposure
Our lawyers can help qualifying plaintiffs file suit in the United States District
Court for the Eastern District of North Carolina. You have until Aug. 10, 2024 (two years from the passage of the PACT Act) or 180 days from receiving a denial of U.S. Department of Veterans Affairs (VA) benefits to pursue your case.
Failure to seek compensation within this deadline may leave you with no options for financial recovery. Act before time runs out.
For a free legal consultation with a hepatic steatosis lawyer serving Nationwide, call (725) 900-9000
Damages Available in a Camp Lejeune Hepatic Steatosis Lawsuit
Van law can help you identify and seek compensation for economic and noneconomic losses caused by hepatic steatosis from Camp Lejeune contaminated water. Damages you can recover in a lawsuit include:
Medical expenses.

We can recover previous and current out-of-pocket medical expenses related to your illness and the cost of your expected future medical needs. Awards may include compensation for emergency treatment, biopsies, ultrasounds, other diagnostic testing, hospitalizations, prescription medications, treatment for worsening and severe liver conditions, and preventative care.

Lost income.

We can recover any wages, earnings, or benefits lost because of your hepatic steatosis and related liver conditions. We can also pursue compensation for the loss of your earring capacity if your condition prevents you from performing your job or causes you to reduce your workload.

Pain and suffering.

We can seek awards for your physical pain, mental anguish, emotional suffering, and lost quality of life.

Wrongful death.

If your loved one died from a fatal liver condition caused by hepatic steatosis, we can seek compensation for their wrongful death. Damages may include medical bills, funeral and burial expenses, lost income, and noneconomic damages.
You May Be Entitled to VA Benefits
Servicemembers and their loved ones with a presumptive Camp Lejeune condition may also qualify for medical benefits through VA. Additionally, veterans can seek disability benefits. Our attorneys can help you file your VA claims, appeal denied benefits, or pursue a lawsuit if you have hepatic steatosis or one of the 14 other presumptive conditions, including:
Bladder cancer

Kidney cancer

Breast cancer

Miscarriage

Female infertility

Renal toxicity

Scleroderma

Leukemia

Lung cancer

Multiple myeloma

Esophageal cancer

Neurobehavioral effects

Non-Hodgkin's lymphoma

Myelodysplastic syndromes
We can also assist with conditions not listed above. If you or a loved one suffer from a severe or chronic illness and you were on the base during the contamination period, our attorneys can help you explore your legal options.
How Much Is Your Claim Worth?
The U.S. Congressional Budget Office expects the government will pay more than $6 billion in Camp Lejeune claims. However, the value of your case will depend on factors unique to you, including the severity of your illness and the extent of your medical treatment.
Van Law has won more than $150 million in settlements and verdicts for personal injury clients. We will work tirelessly to secure the maximum compensation available in your case. We can help you learn more about the damages owed to you during a free consultation.
Nationwide Hepatic Steatosis Lawyer Near Me (725) 900-9000
Van Law Can Help With Your Camp Lejeune Case
Our lawyers can handle every detail of your Camp Lejeune hepatic steatosis lawsuit from start to finish. You focus on your health and your family while we do the work needed to build your case and connect your condition to on-base contaminated water exposure. Van law will:
Draft and file your lawsuit within the allotted time limit

Prove you served, worked, or resided at Camp Lejeune from August 1953 to December 1987

Obtain your medical records

Provide scientific and medical evidence linking hepatic steatosis with substances found in the water at Camp Lejeune

Consult with medical professionals and scientific experts

Locate and interview friends, family, and coworkers who can attest to your time on base and testify regarding how your condition affects your life

Identify all of your damages

Obtain medical bills, insurance statements, wage records, receipts, and other proof of your losses

Negotiate for the most advantageous settlement possible or take your case to trial if necessary
Click to contact our Camp Lejeune Water Contamination Lawsuit today
How Is Hepatic Steatosis Connected to Camp Lejeune Water Exposure?
VA reports that several dangerous compounds, including vinyl chloride, benzene, trichloroethylene (TCE), and perchloroethylene (PCE), were present in two on-base water wells at Camp Lejeune. According to the journal Hepatology, exposure to vinyl chloride is linked to hepatic steatosis, also known as nonalcoholic fatty liver disease.
According to the Cleveland Clinic, many people with hepatic steatosis do not experience any symptoms or adverse health effects. However, in 7 to 30 percent of patients, hepatic stenosis can cause liver inflammation and scarring, leading to cirrhosis, severe liver damage, and liver cancer.
Complete a Free Case Evaluation form now
Reach Out to Van Law Today
If you or a loved one suffer from side effects of hepatic steatosis from Camp Lejeune contaminated water, you have a right to justice. The attorneys and legal team at Van Law can help with every detail of your case. Contact us today to get started with a free consultation. We represent clients on contingency.
Client Testimonials
These guys are amazing. Helped me throughout the process. Always there when I need help. Inititailly called a law firm (the one that has lots of ads on the radio), but they declined my case. Van Law Firm accepted my case without a second thought! Kudos to Daniel, my case manager, and Amanda who expedited my payment process. Highly recommended.
Milby Mags
Got in an accident at the beginning of the year and they have been awesome, especially with it being my first accident and me being like this. They have been very communicated, stayed in contact with me the whole time, giving me updates when there were any and even when there weren't and answered any question I had. I would recommend them to anyone. Everyone I have talked to there has been very friendly. I would give them a 10 out of 10.
Ethan Gullet
They made sure that my insurance company covered what I paid for them to which included the gap for my car that was totaled. My medical costs were taken care of and reduced substantially so I was able to get more on my settlement. My case manager, Will Garcia, was always helpful in assisting me and answering any questions I had. They really did an amazing job with my case. I would definitely recommend them to anyone in need of this type of legal help. Most lawyers do not help you with the recovery of the car and rental etc. They are amazing.
Teresa Cuthbertson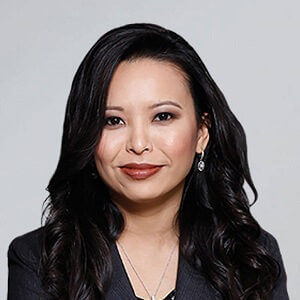 Have you been injured? We can help.
Fill out the form below, and we will get back to you very soon.