Those who lived, worked, or otherwise spent time at Camp Lejeune between 1953 and 1987 were exposed to contaminated water. Several hazardous chemicals were found in on-base water wells, causing health issues such as lung cancer. If you were diagnosed with lung cancer caused by Camp Lejeune water contamination, our team at Van Law is ready to fight for the compensation you deserve.
Our mass torts attorneys have experience working with Camp Lejeune water contamination victims. We are fierce advocates who fight for your rights and the rights of your loved ones.
How Our Attorneys Help You With Your Camp Lejeune Water Contamination Case
Preparing and filing a Camp Lejeune case can be challenging on your own, especially if you are also being treated for lung cancer. To file a Camp Lejeune water contamination lawsuit for compensation, our attorneys will:
Identify and collect documentation proving you spent at least 30 days at Camp Lejeune between August 1st, 1953, and December 31st, 1987, you were exposed to the contaminated water, and your lung cancer is likely a result of that exposure
Complete any paperwork necessary for your case and file it on time
Negotiate for appropriate compensation that reflects the cost of all your Camp Lejeune-related losses
Speak to your medical care team to understand the pain and suffering you are enduring and how much your medical treatment will cost
When you retain an attorney from Van Law for your case, you do not need to worry about any of the legal details. We know how complicated the legal process can get, and we are ready to fight for your right to compensation.
For a free legal consultation with a lung cancer - water contamination lawyer serving Nationwide, call (725) 900-9000
Why Camp Lejeune Water Contamination Victims Choose Van Law
Managing partner and founder Attorney Sandy Van and the other attorneys at Van Law use their combined decades in practice to help people who have suffered personal injuries. Every member of our team feels a passionate sense of duty to those who walk through our doors seeking help, treating each client like a member of the family.
We're proud that our attorneys and the firm have won multiple awards, such as:
Inc. 5000 America's Fastest-Growing Private Companies
Legal Elite The Silver State's Top Attorneys
Super Lawyers
Martindale Hubbell Client Champion Award
The thoughts of a couple of our clients say more than we ever could:
"I want to thank Van Law Firm for the hard work and dedication they put into my case. My case manager Norma was great and explained everything in detail and answered any questions I had." — Darla S.
"My experience with this firm was great. I worked with Yesenia who kept me updated every step of the way and answered questions I had and they was a lot. Helped make sure my daughter was included as well." — Mary T.
We Offer Free Consultations and No Attorneys' Fees Until We Win
We offer a free consultation as a time for you to share your story and get your questions answered, and you pay no attorneys' fees until we win a compensation settlement or verdict for you. We work on a contingency-fee basis, which means you do not owe your legal team any payment until your case is won.
Once we win or settle your case, your lawyer will receive a percentage of your compensation as payment. This allows you to avoid spending any money out-of-pocket to pursue your case.
Nationwide Lung Cancer - Water Contamination Lawyer Near Me (725) 900-9000
How Much Time Do You Have To File a Camp Lejeune Lung Cancer Lawsuit?
Generally, a lawsuit must be filed within two years of the passing of the Camp Lejeune Justice Act of 2022. This generally gives Camp Lejeune victims until August 2024 to file a lawsuit.
That timeframe may be different for you, depending on the details of your case. Our attorneys will review the statute of limitations as it applies to your case and explain when we must file your lawsuit.
Click to contact our Camp Lejeune Water Contamination Lawsuit today
Individuals Who May Be Eligible for Camp Lejeune Lung Cancer Compensation
Individuals who spent at least 30 days at Camp Lejeune between August 1953 and December 1987 and developed lung cancer may be eligible for compensation. This includes service members, the family of service members, visitors to Camp Lejeune, vendors, civilians, reservists, or anyone else who spent at least 30 days at Camp Lejeune.
You may also be able to claim compensation for a loved one who passed away due to lung cancer caused by Camp Lejeune water contamination.
Complete a Free Case Evaluation form now
The Compensation You May Receive for Lung Cancer Due to Water Contamination at Camp Lejeune
If your lung cancer is determined to be connected to the time you spent at Camp Lejeune between 1953 and 1987, you may receive compensation for the following damages:
Income Loss
The debilitating effects of lung cancer may have prevented you from working. You likely needed to take time away to attend doctor's appointments and recover from treatment.
The income you lost during that time is compensable. If you had to change careers due to your illness, the income differential is something you could be compensated for, as is a total loss of income, if you are unable to work at all.
Medical Costs
For a sickness such as lung cancer, medical expenses build up quickly. Any costs that you incurred because of your condition may be compensable. Those costs may include medical specialists, treatment, rehabilitation, short- or long-term care, in-home care, transportation, lodging, or other items specific to your needs.
Pain and Suffering
You may be compensated for the physical pain and suffering you experience from your cancer now, and for what you may expect to suffer in the future.
Loss of a Loved One
If you have lost a loved one to lung cancer associated with exposure to contaminated water at Camp Lejeune, please accept our condolences. Although we understand that there's no way to change what happened, you may be eligible for compensation. Our attorneys will discuss how that applies to your specific case during your initial consultation.
Generally, you may be compensated for the loss of financial support, pain and suffering, loss of companionship, loss of parental guidance and support, medical costs prior to death, and funeral and burial expenses.
Contact Us Today To Discuss Your Lung Cancer Caused by Camp Lejeune Water Contamination
Call Van Law today to get started on your case with a free consultation. We understand how expensive it can be to treat lung cancer, and we want to help you pursue compensation for all the losses you suffered because of Camp Lejeune.
Don't wait to reach out. Our team can take your call 24/7.
Client Testimonials
These guys are amazing. Helped me throughout the process. Always there when I need help. Inititailly called a law firm (the one that has lots of ads on the radio), but they declined my case. Van Law Firm accepted my case without a second thought! Kudos to Daniel, my case manager, and Amanda who expedited my payment process. Highly recommended.
Milby Mags
Got in an accident at the beginning of the year and they have been awesome, especially with it being my first accident and me being like this. They have been very communicated, stayed in contact with me the whole time, giving me updates when there were any and even when there weren't and answered any question I had. I would recommend them to anyone. Everyone I have talked to there has been very friendly. I would give them a 10 out of 10.
Ethan Gullet
They made sure that my insurance company covered what I paid for them to which included the gap for my car that was totaled. My medical costs were taken care of and reduced substantially so I was able to get more on my settlement. My case manager, Will Garcia, was always helpful in assisting me and answering any questions I had. They really did an amazing job with my case. I would definitely recommend them to anyone in need of this type of legal help. Most lawyers do not help you with the recovery of the car and rental etc. They are amazing.
Teresa Cuthbertson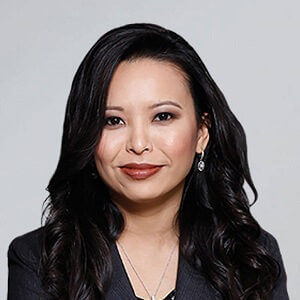 Have you been injured? We can help.
Fill out the form below, and we will get back to you very soon.