Individuals stationed at the Camp Lejeune military base between 1953 and 1987 suffered exposure to chemicals in the drinking water that are linked to multiple medical conditions, including renal toxicity. If you suffered renal toxicity from using Camp Lejeune contaminated water, the mass torts attorney team at Van Law can help you take legal action against the government.
You may be entitled to financial compensation for your medical expenses, impaired quality of life, pain and suffering, and other damages. Our lawyers know how upsetting and frustrating it can be to suffer a preventable medical condition and then deal with a complicated legal claim. We can handle your case so that you can focus on your health.
You May Qualify for Compensation If You Suffered Renal Toxicity Because of Contaminated Water at Camp Lejeune
Renal toxicity or nephrotoxicity is kidney damage that exposure to certain toxic chemicals can cause. Renal toxicity symptoms include fatigue, weakness, swelling in the feet and ankles, nausea and vomiting, decreased appetite, and frequent urination. Renal toxicity is often a precursor to more severe illnesses.
The U.S. Marine Corps base Camp Lejeune in North Carolina contained water filled with dangerous chemicals. Two of the most dangerous chemicals were trichloroethylene (TCE) and perchloroethylene (PCE). Research from the National Research Council (NRC) Committee on Contaminated Drinking Water at Camp Lejeune linked these chemicals to renal toxicity.
If you lived in Camp Lejeune between 1953 and 1987 and suffered kidney disease, you may be able to recover financial compensation for medical bills and other damages.
Amount of Compensation You May Be Entitled to
The amount of compensation you could receive for kidney damage that exposure to Camp Lejeune water caused depends on many factors, including:
The severity of your medical condition
The medical expenses and other expenses resulting from the condition
How the condition affects your life
Compensation for Medical Expenses
Renal toxicity can lead to high medical costs. You may have needed ambulance transportation to the emergency room, hospital care, doctor's visits, medications, or even dialysis. Individuals who suffer severe kidney damage may even require a kidney transplant. You may be entitled to reimbursement for these expenses.
Lost Income After Missing Work
Individuals suffering from renal toxicity often have to miss work. If medical problems forced you to take time off from your job, you could receive compensation for your lost earnings. If an illness has permanently affected your ability to work, you could receive compensation for lost earning capacity.
Pain and Suffering
Renal toxicity can cause painful and uncomfortable symptoms, including nausea, vomiting, and swelling. Some sufferers experience much worse symptoms and even require dialysis. You may be eligible for compensation for these physical and psychological traumas.
Loss of Quality of Life
Renal toxicity's effects may be long-lasting and severe, resulting in a decreased quality of life. You can pursue compensation to help you cope with this loss.
For a free legal consultation with a renal toxicity lawyer serving Nationwide, call (725) 900-9000
How Can Van Law Help You File a Claim After Suffering Renal Toxicity?
Our legal team recognizes military members and their families' sacrifices to serve our country. Sadly, many current and former military personnel are suffering from severe medical problems because the water at the Camp Lejeune base was unsafe.
We can help you throughout your case from beginning to end. Our team will evaluate your situation and help you determine if you may be entitled to compensation. If you qualify for compensation, we will then begin fighting to get you the most compensation possible.
When you work with Van Law, you can rest assured that our lawyers will fight diligently on your behalf, no matter how complicated or long the legal process might be. We understand the gravity of this issue and are committed to helping veterans affected by Camp Lejeune water contamination seek justice and compensation.
Protecting Your Rights as a Camp Lejeune Victim
No one should have to deal with medical problems caused by contaminants in their drinking water. The Camp Lejeune Justice Act is an important step toward holding negligent parties accountable for the contamination and the impact the contamination had on the service members stationed at Camp Lejeune. The act gives certain individuals the right to file a lawsuit against the government and demand monetary compensation for the water contamination's harm on their lives.
When you work with Van Law, you know you have a team of supporters on your side. We will gather the evidence we need to establish your compensation case. We can also represent you during negotiations and communications with the federal government. We will not let you settle for less than you need and deserve.
Nationwide Renal Toxicity Lawyer Near Me (725) 900-9000
Client Testimonials About the Quality of Service at Van Law
Van Law prides itself on providing professional service to our clients. We make our clients feel valued and respected and update them regularly about their cases' progress. Most importantly, we work hard to get our clients the maximum compensation available.
Here is what some former clients have to say about us:
I want to thank Van Law Firm for the hard work and dedication they put into my case. My case manager Norma was great and explained everything in detail and answered any questions I had. – Darla S.
This was the best law firm experience I have ever had in my life and I have had several. Van Law Firm is the best in Vegas and the only law firm I will ever use. – Jackin R.
Click to contact our Camp Lejeune Water Contamination Lawsuit today
Call Our Law Firm for Help With Your Camp Lejeune Contaminated Water Lawsuit
Camp Lejeune residents were exposed to toxic chemicals that can cause kidney damage and other medical problems. If you suffered renal toxicity, kidney disease, or other medical conditions from using Camp Lejeune contaminated water, we are here to help you.
The team of attorneys at Van Law can help you navigate the complexities of your Camp Lejeune case. We will pursue compensation for your medical bills, pain and suffering, and other losses. Call us today for a free consultation. We are available 24/7 to answer your questions.
Client Testimonials
These guys are amazing. Helped me throughout the process. Always there when I need help. Inititailly called a law firm (the one that has lots of ads on the radio), but they declined my case. Van Law Firm accepted my case without a second thought! Kudos to Daniel, my case manager, and Amanda who expedited my payment process. Highly recommended.
Milby Mags
Got in an accident at the beginning of the year and they have been awesome, especially with it being my first accident and me being like this. They have been very communicated, stayed in contact with me the whole time, giving me updates when there were any and even when there weren't and answered any question I had. I would recommend them to anyone. Everyone I have talked to there has been very friendly. I would give them a 10 out of 10.
Ethan Gullet
They made sure that my insurance company covered what I paid for them to which included the gap for my car that was totaled. My medical costs were taken care of and reduced substantially so I was able to get more on my settlement. My case manager, Will Garcia, was always helpful in assisting me and answering any questions I had. They really did an amazing job with my case. I would definitely recommend them to anyone in need of this type of legal help. Most lawyers do not help you with the recovery of the car and rental etc. They are amazing.
Teresa Cuthbertson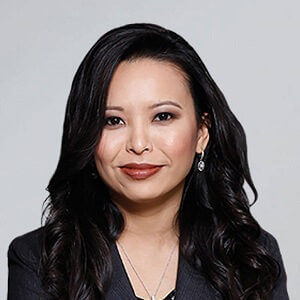 Have you been injured? We can help.
Fill out the form below, and we will get back to you very soon.