Veterans and their families could receive compensation after having miscarriages linked to Camp Lejeune contaminated water. At Van Law, we can help you seek this financial recovery by filing a Camp Lejeune miscarriage lawsuit. We can also assist you in filing a claim through the U.S. Department of Veterans Affairs (VA) for benefits.
Our legal team can discuss Camp Lejeune miscarriage claims and lawsuits with you. We believe that you deserve a fair chance at fighting for justice.
Damages You Could Recover After a Camp Lejeune Miscarriage Lawsuit
If you miscarried because you were exposed to the toxic water at Camp Lejeune, you can seek compensation through a lawsuit. You could recover damages for your economic and non-economic losses. These could include:
Medical bills, including medications, hospital visits, and doctor's appointments

Pain and suffering

Loss of enjoyment of life

Lost or reduced income
Our Camp Lejeune lawsuit lawyer will help you determine the total cost of your damages. We will build a case that covers the range of your losses associated with Camp Lejeune.
For a free legal consultation with a miscarriages lawyer serving Nationwide, call (725) 900-9000
Working With a Camp Lejeune Miscarriage Lawyer From Our Team
You should be able to focus on spending time with your family and focusing on your health after a miscarriage. We're here to provide you with relief and help you fight for compensation during this challenging time
When you work with our lawyer, they will help you by:
Gathering evidence:

To fight your case, we will need to prove that your miscarriage was linked to the contaminated water at Camp Lejeune. We can work towards establishing this link by gathering evidence, like employment records and medical reports.

Being your voice:

We will communicate with any parties involved in your case for you. Your attorney can consult with your doctor or any other professionals that can help us prove Camp Lejeune's water was the reason for your miscarriage.

Helping you through the legal process:

When you hire our Camp Lejeune lawyer, you will not have to worry about the complex legal process. We will explain all the necessary steps to getting your claim or lawsuit filed.
Van Law Will Offer You Compassionate Support
Our legal team can fight for a fair case outcome on your behalf. We want to provide you with a comfortable legal experience, too. This is how we make legal matters as painless as possible:
Answering your tough legal questions

24/7 support – contact us whenever you have questions or concerns about your case

Frequent case updates – lawsuits can take time, we'll make sure that you're always in the loop
When you work with our firm, you are not in your fight for compensation alone.
Nationwide Miscarriages Lawyer Near Me (725) 900-9000
Camp Lejeune Miscarriage Lawsuit Eligibility
According to the Camp Lejeune Justice Act of 2022, to pursue a Camp Lejeune miscarriage lawsuit, the following must be true:
You had a miscarriage that was linked to Camp Lejeune contaminated water exposure

You spent at least 30 days at Camp Lejeune between August 1953 and December 1987
Our team can evaluate your eligibility for compensation during a free case evaluation.
Can I Pursue a Lawsuit Even if I Miscarried Years Ago?
You may still be able to pursue a lawsuit even if you miscarried years ago. The Camp Lejeune Justice Act of 2022 allows for lawsuits associated with losses that occurred before 2022. However, if you miscarried before 2022, you could only have two years from the Act's passing to file a lawsuit.
For this reason, we advise you to get a head start on your case. At Van Law, we're familiar with Camp Lejeune lawsuits and their relevant deadlines. We can ensure that your case stays on track.
Click to contact our Camp Lejeune Water Contamination Lawsuit today
You May Decide To File for VA Health Care Benefits
According to the U.S. Department for Veterans Affairs (VA), you could receive health care benefits if you suffered from a miscarriage linked to Camp Lejeune. Veterans who served at the base and their family members who live there could qualify.
You must have lived on the base for at least 30 days between August 1953 to December 1987 if you plan to apply for VA benefits. VA could pay you for any of the out-of-pocket costs tied to your miscarriage.
Complete a Free Case Evaluation form now
What Chemicals Were Found in Camp Lejeune's Contaminated Water?
Anyone living or working at Camp Lejeune from 1953 to 1987 could have been exposed to the following toxic chemicals:
Trichloroethylene (TCE)

Perchloroethylene

(PCE)

Benzene

Vinyl chloride
These chemicals contaminated the water found in two on-base wells, and any exposure to them could lead to a range of health issues.
Camp Lejeune refers to a collection of military installations, including:
Camp Lejeune Military Reservation

Marine Corps Air Station New River

Camp Geiger

Camp Johnson/Montford Point

Camp Lejeune Greater Sandy Run

Hadnot Point

Holcomb Boulevard

Onslow Beach

Paradise Point

Stone Bay Rifle Range

Tarawa Terrace
If you worked or lived in one of these areas, you could qualify for benefits or file a lawsuit.
What Other Conditions Are Associated With Camp Lejeune Water Contamination?
Camp Lejeune miscarriage claims and lawsuits aren't the only types of legal action you can pursue. According to VA, the following medical conditions linked are to Camp Lejeune:
Bladder cancer

Breast cancer

Esophageal cancer

Female infertility

Hepatic steatosis

Kidney cancer

Leukemia

Lung cancer

Miscarriage

Multiple myeloma

Myelodysplastic syndromes

Neurobehavioral effects

Non-Hodgkin's lymphoma

Renal toxicity

Scleroderma
We're here for those impacted by water contamination at Camp Lejeune, regardless of the medical condition you're suffering from. If you believe that your health problems were caused because of Camp Lejeune, we can discuss your legal options with you.
Work With Us for Legal Support in Your Camp Lejeune Miscarriage Lawsuit
You have the chance to pursue justice if you had a miscarriage linked to Camp Lejeune. We're ready to fight by your side as your legal representatives. Contact our offices to learn more about working with a Camp Lejeune water contamination lawsuit lawyer. You can call us today for a free consultation.
Client Testimonials
These guys are amazing. Helped me throughout the process. Always there when I need help. Inititailly called a law firm (the one that has lots of ads on the radio), but they declined my case. Van Law Firm accepted my case without a second thought! Kudos to Daniel, my case manager, and Amanda who expedited my payment process. Highly recommended.
Milby Mags
Got in an accident at the beginning of the year and they have been awesome, especially with it being my first accident and me being like this. They have been very communicated, stayed in contact with me the whole time, giving me updates when there were any and even when there weren't and answered any question I had. I would recommend them to anyone. Everyone I have talked to there has been very friendly. I would give them a 10 out of 10.
Ethan Gullet
They made sure that my insurance company covered what I paid for them to which included the gap for my car that was totaled. My medical costs were taken care of and reduced substantially so I was able to get more on my settlement. My case manager, Will Garcia, was always helpful in assisting me and answering any questions I had. They really did an amazing job with my case. I would definitely recommend them to anyone in need of this type of legal help. Most lawyers do not help you with the recovery of the car and rental etc. They are amazing.
Teresa Cuthbertson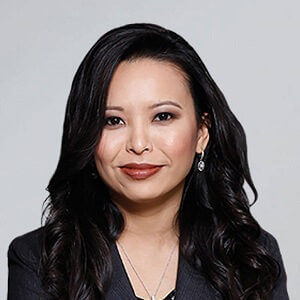 Have you been injured? We can help.
Fill out the form below, and we will get back to you very soon.