Due to recent legislation, Camp Lejeune families that suffered for decades can finally get some relief. The PACT Act affects service members, their families, and civilian employees from North Carolina military bases at Camp Lejeune and Marine Corps Air Station (MCAS) New River. Finally, after years of silent suffering, they can receive compensation for water contamination that occurred on the bases from 1953 through 1987.
Water contamination has been an increasing problem in the United States. Still, people could not pursue litigation for the situation at Camp Lejeune for many years. Benefits are available for some through the United States Department of Veterans Affairs (VA). Others may have to seek compensation with civil litigation in lawsuits. Suppose you or a family member suffers from multiple myeloma caused by Camp Lejeune's toxic water. In that case, the Van Law team will fight for compensation on your behalf.
Camp Lejeune Water Contamination Claims Through VA
The requirements to file a claim for VA benefits include being at Camp Lejeune or MCAS New River for at least 30 days. There is no need for the time to be consecutive, but it must have been between August 1953 through December 1987. The other requirement for service members is that they did not receive a discharge under dishonorable conditions.
In some cases, family members may also apply for VA benefits. They must prove they are related to a military veteran and were on the base for 30 days between the applicable dates. Only 15 conditions qualify for family VA benefits; you will need proof that you paid for medical treatment for one of those conditions between 1953 and 1987. For more information on dependent VA coverage, consider consulting with a member of our water contamination team.
For a free legal consultation with a multiple myeloma lawyer serving Nationwide, call (725) 900-9000
Mass Tort vs. Class Action for Multiple Myeloma Claims
Class action lawsuits and mass tort claims share the similarity that they typically involve more than one litigant. The two legal actions have several differences. When the level of damage caused by an action is similar for all litigants, class action offers a good solution. The cases are combined into one trial, with the plaintiffs sharing compensation equally.
Mass tort actions can be helpful when one type of problem has caused a varying degree of damage to plaintiffs. Cases may be grouped, but each remains a stand-alone claim. Compensation will vary depending on specific damages to each plaintiff. The Camp Lejeune toxic water lawsuits for multiple myeloma are being handled in mass tort to ensure that compensation is commensurate with the losses of each family.
Nationwide Multiple Myeloma Lawyer Near Me (725) 900-9000
VA Benefits for Qualified Applicants
When compiling your documentation for a VA compensation claim, it can be helpful to have the assistance of a Camp Lejeune water contamination lawyer. Proper documentation of your condition is a requirement. You might also rely on statements from relatives, counselors, and family members to strengthen your claim.
Presumptive claims are like having pre-approval. VA lists eight conditions as presumptive claims for veterans, reservists, and guardsmen:
Multiple myeloma
Liver cancer
Bladder cancer
Adult leukemia
Kidney cancer
Non-Hodgkin's lymphoma
Myelodysplastic syndromes, including aplastic anemia
Parkinson's disease
You must also provide documentation of your Camp Lejeune residence during the period. Family members do not automatically qualify for presumptive benefits but might be eligible by submitting additional supporting documentation.
Click to contact our Camp Lejeune Water Contamination Lawsuit today
Filing a Lawsuit for Multiple Myeloma Caused by Camp Lejeune Toxic Water
If you or your family member is not eligible for compensation through VA, you can initiate a multiple myeloma lawsuit. Our water contamination team works with individuals to help as many people as possible.
Our team can assist with some things:
Gathering your documentation
Compiling information into a cohesive package
Filing court documents promptly
Representing you in negotiations and in court
The expected compensation will vary greatly depending on the specifics of your claim. Each case will be weighed on its merits, with an evaluation of losses for you and your family. Some claimants might receive lower compensation depending on the losses resulting from the toxic water exposure.
Complete a Free Case Evaluation form now
How Did the Water Contamination Happen?
Water contamination was discovered in 1985 that affected Camp Lejeune and MCAS New River. The source was traced to ground contamination from leaking storage tanks. A secondary source resulted from the illegal dumping of dry-cleaning chemicals from a local business.
The exposure period for base residents and employees extended from August 1, 1953, to December 31, 1987. The affected wells were shut down in 1985 and contained the following chemicals:
Trichloroethylene (TCE)
Perchloroethylene (PCE)
Benzene
Vinyl chloride
They continue to discover health issues related to the contamination. The total effect of water contamination may never be known.
Understanding the PACT Act
Before this legislation, there was no avenue for compensating victims due to the time elapsed. The Promise to Address Comprehensive Toxics (PACT) Act recognized the government's need to be accountable.
According to the legislation signed by President Biden on August 10, 2022, claimants now have a period of two years from the signing date to file claims. If you or a family member have multiple myeloma or other health issues related to the toxic water at Camp Lejeune, you should act quickly. Our water contamination team is familiar with obtaining archived records and can assist in filing for you.
Understanding the Scope of Camp Lejeune Water Contamination
According to information from VA and the Centers for Disease Control and Prevention (CDC), many illnesses were caused by or exacerbated by the Camp Lejeune toxic water. The list includes many types of cancer and neurological problems.
Multiple myeloma is cancer that forms within the plasma cells. Myeloma might manifest as solitary plasmacytoma or extramedullary plasmacytoma. Suppose you have a myeloma diagnosis and were stationed at Camp Lejeune. In that case, you might benefit by seeking a Camp Lejeune toxic water attorney to file a claim.
Finding a Lawyer to Ease Your Burden
There are a million ads out there about filing water contamination claims. Selecting the right law firm for you and your family can be difficult. At Van Law, our number one goal is "to help people." We treat our clients like family. You will receive compassionate assistance, and we will handle all the details.
Your initial consultation is free. You take no risk in talking with us. We want you to feel comfortable with our water contamination team. Van Law will work with you through the entire process, from obtaining and organizing your documentation to a final settlement. Contact the Van Law Camp Lejeune toxic water team to file a multiple myeloma lawsuit so you and your family can receive compensation. Check out our client testimonials to get an idea of what working with us is like.
Client Testimonials
These guys are amazing. Helped me throughout the process. Always there when I need help. Inititailly called a law firm (the one that has lots of ads on the radio), but they declined my case. Van Law Firm accepted my case without a second thought! Kudos to Daniel, my case manager, and Amanda who expedited my payment process. Highly recommended.
Milby Mags
Got in an accident at the beginning of the year and they have been awesome, especially with it being my first accident and me being like this. They have been very communicated, stayed in contact with me the whole time, giving me updates when there were any and even when there weren't and answered any question I had. I would recommend them to anyone. Everyone I have talked to there has been very friendly. I would give them a 10 out of 10.
Ethan Gullet
They made sure that my insurance company covered what I paid for them to which included the gap for my car that was totaled. My medical costs were taken care of and reduced substantially so I was able to get more on my settlement. My case manager, Will Garcia, was always helpful in assisting me and answering any questions I had. They really did an amazing job with my case. I would definitely recommend them to anyone in need of this type of legal help. Most lawyers do not help you with the recovery of the car and rental etc. They are amazing.
Teresa Cuthbertson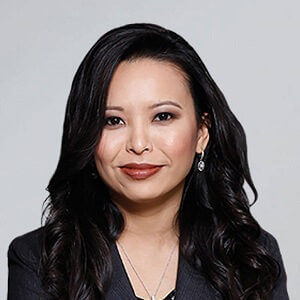 Have you been injured? We can help.
Fill out the form below, and we will get back to you very soon.