Before August 2022, those who lost a loved one due to the toxic water at Camp Lejeune were barred from pursuing legal action. Now, due to a new federal law, you could qualify for damages.
At Van Law, we're committed to supporting those in need of financial relief. A Camp Lejeune lawsuit lawyer from our team can pursue wrongful death damages on your behalf. We understand the legal options for surviving family members of those who suffered Camp Lejeune water contamination deaths and can use our knowledge and resources to fight for your financial recovery.
Can You File a Lawsuit for Deaths Caused By Camp Lejeune Toxic Water?
In a Camp Lejeune wrongful death lawsuit, the at-fault party is the U.S government. Typically, the U.S. government is protected from lawsuits by sovereign immunity, a legal doctrine protecting the government from being sued. However, the Camp Lejeune Justice Act of 2022 was recently put into effect. This law enacts two important changes:
Allows those impacted by Camp Lejeune toxic water to sue the U.S government for wrongful death damages
Increases the amount of time victims have to file a lawsuit
Therefore, if you lost a loved one due to Camp Lejeune toxic water, you may qualify for wrongful death damages. To pursue compensation, you must file a lawsuit in a relevant court. A lawyer from our team can determine your eligibility during a case evaluation.
You Have a Limited Amount of Time to Pursue Compensation
In the legal world, deadlines are called statutes of limitations. The Camp Lejeune Justice Act specifies how long you have to file a wrongful death action. Its statute of limitations is separated into two possible scenarios:
If the harm to your loved one occurred or was discovered after August 2022: You have two years from when the harm occurred or was discovered to pursue legal action.
If the harm to your loved one was discovered prior to August 2022: You have until August 2024 to pursue legal action.
Statutes of limitations are often complicated, with multiple specific caveats. At Van Law, we can explain what deadlines are relevant to your case. We can ensure that you meet your case deadlines.
For a free legal consultation with a toxic water - deaths lawyer serving Nationwide, call (725) 900-9000
Camp Lejeune Toxic Water Deaths Case Eligibility
Wrongful death case eligibility is outlined explicitly in the new law. You can receive "appropriate relief" if the loss of your loved one:
was caused by exposure to the water (at Camp Lejeune)
was associated with exposure to the water
was linked to exposure to the water, or exposure to the water increased the likelihood of such harm
Similarly, you must have evidence that proves that your loved one worked at or was stationed at Camp Lejeune for at least 30 days between August 1st, 1953, and December 31st,1987. You may also need proof that they suffered from a Camp Lejeune qualifying condition, which according to the Veterans' Association (VA), includes:
Bladder cancer
Breast cancer
Esophageal cancer
Female infertility
Hepatic steatosis
Kidney cancer
Leukemia
Lung cancer
Miscarriage
Multiple myeloma
Myelodysplastic syndromes
Neurobehavioral effects
Non-Hodgkin's lymphoma
Renal toxicity
Scleroderma
Multiple Military Bases Are Within Camp Lejeune
Camp Lejeune refers to multiple military installations south of Jacksonville, North Carolina, including:
Marine Corps Base Camp Lejeune
Marine Corps Air Station New River
Camp Geiger
Camp Johnson/Montford Point
Camp Lejeune Greater Sandy Run
Hadnot Point
Holcomb Boulevard
Onslow Beach
Paradise Point
Stone Bay Rifle Range
Tarawa Terrace
If your loved one worked at or was stationed at any of these installations during the contamination period and passed away from a relevant medical condition, you could qualify for compensation.
Nationwide Toxic Water - Deaths Lawyer Near Me (725) 900-9000
Camp Lejeune Toxic Water Wrongful Death Damages
Losing a loved one is incredibly painful, particularly when their passing was caused by the negligence of another party. We understand that damages can't bring your loved one back. However, they could provide you with financial support as you navigate this difficult time.
These are the types of damages typically available in wrongful death cases:
Funeral expenses
Medical expenses incurred by your loved one
Loss of love and companionship
Loss of familial income
Pain and suffering your loved one experienced
Keep in mind that the availability of certain depends on the specifics of your case. Some damages noted here might not apply to your situation. Our legal team can advise you on which damages you and your family could qualify for.
Who Can Pursue Wrongful Death Claims?
Camp Lejeune is in North Carolina. Therefore, North Carolina's state laws apply to these cases. Under North Carolina law, only a person's personal representative can file a wrongful death lawsuit after their passing. Generally, personal representatives are individuals in charge of the finances of the person who has passed. They can be family members or court-appointed officials.
To secure compensation, the personal representative will file a lawsuit and then distribute damages to the deceased person's beneficiaries. Typically, beneficiaries include:
Spouses
Children
Parents
Family members dependent on the deceased person
How Much Will My Family Receive?
Every Camp Lejeune wrongful death case is different. These are some factors that could impact your case:
Whether or not you choose to work with a lawyer
The amount of evidence you and your legal team provide
The outcome of civil trial or settlement negotiations
During an initial evaluation, we can discuss the specifics of your case. We'll explain what factors might apply to your unique situation. We can also evaluate the extent of your damages by:
Securing important medical evidence
Using relevant formulas to calculate the value of your losses
Assessing the types of damages you are eligible for
Does Pursuing a Camp Lejeune Wrongful Death Lawsuit Affect Benefits?
Under the VA, certain individuals and family members impacted by Camp Lejeune toxic water are receiving unique benefits. Pursuing compensation for Camp Lejeune water contamination deaths does not impact these. You can file a lawsuit and retain your VA benefits.
Click to contact our Camp Lejeune Water Contamination Lawsuit today
Personalized Camp Lejeune Wrongful Death Case Support
Losing a loved one is never easy. You may face large medical and funeral expenses. On top of these financial challenges, there's the added difficulty of the grieving process. At Van Law, we understand that you're dealing with a serious loss. For this reason, we're committed to making legal matters as straightforward as possible. These are the supporting services we provide to our clients:
Free initial consultations: We won't charge you for an initial meeting. During this step, we can discuss your case eligibility, and you can determine if you'd like to work with our team.
24/7 accessibility: We're here whenever you need us. Contact us via email or a phone call whenever you have questions or concerns.
Simple legal explanations: Civil law requires years of training to understand. If you have difficult questions about the legal process, we have simple answers.
Complete a Free Case Evaluation form now
Pursuing Camp Lejeune Toxic Water Death Compensation
At Van Law, we prioritize accessibility and simplicity. Working with a lawyer should make your life easier, not harder. However, we care about results, too. If you join us as a client, we can pursue fair wrongful death compensation on your behalf by:
Preparing and submitting relevant documentation
Negotiating for a settlement offer
Taking your case to civil trial if needed
Gathering relevant evidence
Presenting your case in court
Ensuring that you comply with standard legal procedures
Camp Lejeune wrongful death cases are typically settled in one of two ways, an out-of-court settlement or a jury verdict:
Out-of-court settlement: According to the American Bar Association, "relatively few" civil lawsuits proceed to trial. Avoiding a trial involves an out-of-court settlement, where both legal teams come to a desirable agreement.
Civil trial: During a civil trial, both legal teams will make their case. Then, the jury will decide if the claimant (the person pursuing legal action) will receive an award. Trials are typically more expensive and time-consuming than out-of-court settlements.
Regardless of the approach your case requires, our team is here to represent you. If we can settle your case before trial, we'll do so. However, we're not afraid to fight for justice in court if needed.
Are Wrongful Death Lawyers Expensive?
We recognize that you might be in a difficult financial position if your loved one incurred medical bills and other debts prior to their passing.
We aren't here to worsen your financial concerns. So, our legal team works on a contingency-fee basis, which means that:
We don't charge any upfront fees or retainers
You don't pay our legal team until we win your case and you receive compensation
Camp Lejeune Toxic Water Background
In 1942, Camp Lejeune was founded as a training center for the U.S. Marines. Over 40 years after the founding of the base, the Marine Corps found that the water supply was contaminated. The Tarawa Terrace water system was primarily contaminated by a dry-cleaning service, whereas the Hadnot Point water system had multiple complex contaminants.
The unsafe water supply was dealt with in 1987, meaning veterans and employees were exposed to toxic water between 1953 and 1987. Researchers discovered that exposure to this toxic water increased the risk of death via a variety of cancers.
In response, the government first passed the "Camp Lejeune Families Act of 2012", which expanded benefits to those impacted by toxic water. Then, the government signed the aforementioned "Camp Lejeune Justice Act of 2022" into law.
What Was in the Toxic Water at Camp Lejeune?
There were four primary volatile organic compounds (VOCs) present in Camp Lejeune's water supply from 1953 to 1987. These compounds are the leading cause of Camp Lejeune water contamination deaths:
Will I Get Cancer if I Was Stationed at Camp Lejeune?
If you were stationed at Camp Lejeune or worked as a civilian at Camp Lejeune, it's not guaranteed that you'll get cancer. According to the Agency for Toxic Substances and Disease Registry, these are the factors that impact your cancer risk:
The type of exposure (inhalation or through drinking water)
Whether or not you were pregnant at the time
Your personal traits and habits
The duration of your exposure
The amount of exposure
Therefore, you won't necessarily suffer from cancer or another negative health outcome if you worked at Camp Lejeune. Generally, the amount of time you spent at Camp Lejeune is the most important factor. For example, your risk could be higher if you spent several years as a service member or employee at Camp Lejeune.
If you're concerned about potential health risks, seek medical attention. A doctor can diagnose cancer or another relevant condition. Similarly, if you're hoping to pursue a personal injury lawsuit instead of a wrongful death lawsuit, our team at Van Law can evaluate your case.
Connect With a Camp Lejeune Wrongful Death Lawyer Today
Deaths caused by Camp Lejeune toxic water continue to impact families for years, as they contend with high medical bills and the loss of their loved ones. If you lost a loved one to Camp Lejeune toxic water, we're here to represent you. Our legal team at Van Law can prepare your case, fight for a settlement, and go to court if needed. Your recovery is our priority. Contact our offices to connect with a Camp Lejeune wrongful death lawyer today.
Client Testimonials
These guys are amazing. Helped me throughout the process. Always there when I need help. Inititailly called a law firm (the one that has lots of ads on the radio), but they declined my case. Van Law Firm accepted my case without a second thought! Kudos to Daniel, my case manager, and Amanda who expedited my payment process. Highly recommended.
Milby Mags
Got in an accident at the beginning of the year and they have been awesome, especially with it being my first accident and me being like this. They have been very communicated, stayed in contact with me the whole time, giving me updates when there were any and even when there weren't and answered any question I had. I would recommend them to anyone. Everyone I have talked to there has been very friendly. I would give them a 10 out of 10.
Ethan Gullet
They made sure that my insurance company covered what I paid for them to which included the gap for my car that was totaled. My medical costs were taken care of and reduced substantially so I was able to get more on my settlement. My case manager, Will Garcia, was always helpful in assisting me and answering any questions I had. They really did an amazing job with my case. I would definitely recommend them to anyone in need of this type of legal help. Most lawyers do not help you with the recovery of the car and rental etc. They are amazing.
Teresa Cuthbertson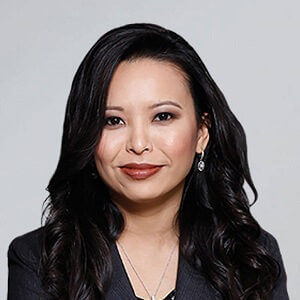 Have you been injured? We can help.
Fill out the form below, and we will get back to you very soon.