You never dreamed that you would develop aplastic anemia. After all, less than 20,000 people are diagnosed with this condition each year. However, Marines and their families who were stationed at Camp Lejeunefrom 1953 to 1987 found themselves developing this condition disproportionately to the general population. Why? Toxic water at the site.
If you suffer from aplastic anemia linked to Camp Lejeune toxic water, and you were at the base from the dates listed above, you have legal options. With Van Law's help, you could seek damages from the government, accounting for your medical bills and other losses. You can explore partnering with our lawyers today at your earliest convenience.
You Have Legal Options for Seeking Damages for Aplastic Anemia
It may comfort you to know that you have multiple options for seeking damages. Those options include:
Seeking Coverage Under the Camp Lejeune Justice Act of 2022
Recently, the U.S. Congress passed a law called the Camp Lejeune Justice Act of 2022. This allows claimants to seek wider coverage than the assistance offered through veterans disability benefits. Essentially, you can file a claim or lawsuit against the government to seek compensation.
Yet, this can present many challenges, especially if you're unsure of how to proceed. For that reason alone, you may consider entrusting your case to the lawyers at Van Law.
Pursuing Benefits from the U.S. Department of Veterans Affairs (VA)
VAoffers disability benefits to those suffering from conditions arising from their service. To seek benefits after suffering aplastic anemia after serving at Camp Lejeune, you must establish:
You served or lived at the base from December 1953 to August 1987.

You were not dishonorably discharged.
You must also have medical documentation showing that you have a condition related to the toxic water exposure. VA recognizes aplastic anemia as one of those ailments. You can support your diagnosis and related expenses using lab test results and testimony from your care provider.
For a free legal consultation with a aplastic anemia lawyer serving Nationwide, call (725) 900-9000
An Aplastic Anemia Lawyer from Our Firm Fights Your Case's Challenges
There's no such thing as an easy claim or lawsuit. Even those that seem straightforward can host challenges that discourage claimants from seeking recovery. You shouldn't have worries about confronting your case's obstacles. Our team can address the following:
The other party claims you don't have enough evidence.

Here, we can gather your medical records and other supporting information to bolster your claim.

The liable party contends that the water contamination didn't cause your aplastic anemia.

VA considers aplastic anemia to be a "presumptive condition." This means it automatically links aplastic anemia to the contaminated water at Camp Lejeune. If the liable party gives you incorrect information (or otherwise contests responsibility), we can hold them to the truth.

You're unsure of how much you can recover.

Our team evaluates your healthcare needs, out-of-pocket expenses, and other documentation to learn what you're owed. We also account for your non-economic damages in your case's value.
Nationwide Aplastic Anemia Lawyer Near Me (725) 900-9000
What Damages Can You Get for Your Aplastic Anemia Diagnosis?
If you were exposed to toxic water at Camp Lejeune, the damages you can seek depend on your situation. For instance, if you're hoping to get benefits from VA, you could get monthly cash payments and healthcare coverage.
If you file a claim or lawsuit against the government, however, you could recoup a wider set of damages, including:
Pain and suffering

Medical bills

Lost income, including tips and contracts

Loss of future earning capacity

Disability

Anything out of pocket you spent
Click to contact our Camp Lejeune Water Contamination Lawsuit today
You Have Options If You Developed Another Illness from Toxic Water Exposure
Aplastic anemiais a rare condition where your body stops producing red blood cells. It can cause fatigue, vulnerability to various infections, and uncontrolled bleeding. Yet, this isn't the only illness compensable through VA and the Camp Lejeune Act of 2022. Other conditions linked to the Camp Lejeune toxic water include:
Renal toxicity

Scleroderma

Neurobehavioral effects

Non-Hodgkin's lymphoma

Leukemia

Lung cancer

Miscarriage

Kidney cancer

Hepatic steatosis

Female infertility

Esophageal cancer

Breast cancer
Complete a Free Case Evaluation form now
Questions Camp Lejeune Claimants Ask About Pursuing Damages
You faithfully served our country. As one of America's heroes, you deserve honest answers to your most pressing questions. You may ask:
Why Was the Water at Camp Lejeune Contaminated?
Camp Lejeune's water became contaminated because of runoff from nearby business enterprises. One of those ventures was a dry-cleaning service that disposed of industrial solvents into the water supply.
Some examples of the contaminants found at Camp Lejeune include:
Vinyl chloride

Benzene

Trichloroethylene (TCE)

Perchloroethylene (PCE)
Many suspect that the government knew about the contamination earlier but didn't officially act until the 1980s. For this reason, many claimants aim to hold the government liable for their injury-related losses.
What Treatment do I Need for Aplastic Anemia?
This is a question best suited for your care provider. They can assess your condition and outline a treatment plan. Generally, patients with aplastic anemia benefit from routine blood transfusions. This replaces the blood cells that bone marrow cannot make.
Other treatments you could receive compensation for include:
Medication

Immunosuppressive therapy

A bone marrow transplant

Other preventative and management measures
Aplastic anemia is not curable. You must carefully manage this condition to live a healthy life. This means that your settlement should account for expenses well into the future.
How Long does It Take to Recover Damages?
How long it takes to recover damages depends on many factors. For instance, if you file a VA disability claim, you could hear back within about three months. Yet, matters could take longer if your claim gets denied. We aim to do everything in our power to push your case forward. We fight against any delays that impair your right to swift compensation.
Get Help With Your Aplastic Anemia Camp Lejeune Toxic Water Claim Today
There are multiple ways you can get financial support after being diagnosed with aplastic anemia from toxic water at Camp Lejeune. Pursue VA benefits and other damages when you partner with Van Law. We offer no-obligation consultations where we can discuss your next steps.
Client Testimonials
These guys are amazing. Helped me throughout the process. Always there when I need help. Inititailly called a law firm (the one that has lots of ads on the radio), but they declined my case. Van Law Firm accepted my case without a second thought! Kudos to Daniel, my case manager, and Amanda who expedited my payment process. Highly recommended.
Milby Mags
Got in an accident at the beginning of the year and they have been awesome, especially with it being my first accident and me being like this. They have been very communicated, stayed in contact with me the whole time, giving me updates when there were any and even when there weren't and answered any question I had. I would recommend them to anyone. Everyone I have talked to there has been very friendly. I would give them a 10 out of 10.
Ethan Gullet
They made sure that my insurance company covered what I paid for them to which included the gap for my car that was totaled. My medical costs were taken care of and reduced substantially so I was able to get more on my settlement. My case manager, Will Garcia, was always helpful in assisting me and answering any questions I had. They really did an amazing job with my case. I would definitely recommend them to anyone in need of this type of legal help. Most lawyers do not help you with the recovery of the car and rental etc. They are amazing.
Teresa Cuthbertson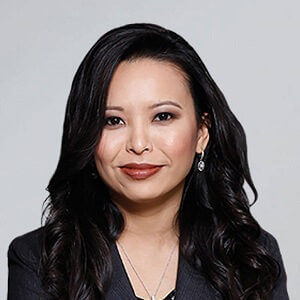 Have you been injured? We can help.
Fill out the form below, and we will get back to you very soon.