From August 1953 to December 1987, Marines stationed at Camp Lejeune in North Carolina were exposed to toxic chemicals in the water. Many of these Marines and their families have since developed debilitating health conditions.
If you believe your illness is connected to the water contamination at the base, a Camp Lejeune lawsuit lawyer from our firm could fight for financial compensation. You could put this money toward paying your medical bills and supporting your family. Van Law is ready to listen to your story now.
What Happened at Camp Lejeune?
Camp Lejeune military base has hosted millions of veterans, non-veteran employees, and their loved ones since 1942. Eleven years after opening, the camp's water supply became contaminated with various toxic chemicals.
During this time, millions of people on the base were exposed to these toxins and developed life-altering conditions, such as cancer. However, despite knowing about the issue, the U.S. federal government did not remedy the problem until 1985. By this point, many people had either passed away or suffered life-altering ailments.
Professional speculation today suggests that the volatile organic compounds (VOCs) like trichloroethylene (TCE) and perchloroethylene (PCE) were the primary sources of the health conditions that residents of Camp Lejeune developed upon the contamination of the water table. These chemicals are alleged to have appeared in the camp's drinking water as well as water used to wash clothes and dishes.
These chemicals allegedly proceeded to result in residents' development of:
Esophageal cancer
Kidney cancer
Liver cancer
Bladder cancer
Adult leukemia
Non-Hodgkin's lymphoma
Renal toxicity
Multiple myeloma
Aplastic anemia
Parkinson's disease
Lung cancer
Breast cancer
Medical professionals also blame the aforementioned chemicals for residents' infertility and/or miscarriages.
For a free legal consultation with a camp lejeune lawyer serving Nationwide, call (725) 900-9000
Proving Your Eligibility After Camp Lejeune Contamination
Unfortunately, the fact that you have an illness alone does not merit compensation. You must prove different things based on your role at the base. For instance, to get benefits as a veteran, you must show:
You resided at Camp Lejeune military base for at least 30 days between 1953 to 1987.
You were honorably discharged from the military.
You have an illness VA connects with water contamination, such as cancer.
You also need supporting information with your application, such as:
Your medical records
An official diagnosis showing that you have the illness in question
A statement from your doctor containing their thoughts about your illness and its potential connection to the contamination
A statement from another doctor evaluating your illness and its possible causes
You must also prove that you were at Camp Lejeune from 1953 to 1987. This proof could take the form of:
Any household bills you received while living at the base
Military records listing where you were stationed and when
Testimony from people who were at the base at the same time as you were
Filing a disability claim or pursuing damages via a third-party claim can get complicated. Van Law is prepared to take on your case's obligations and pursue what you need.
Nationwide Camp Lejeune Lawyer Near Me (725) 900-9000
We're Committed to Pursuing the Full Cost of Your Injury-Related Damages
Camp Lejeune military base residents and their loved ones have legal options in the face of the wrongs they've endured over the years. So long as you can prove that current statutes entitle you to legal action, you can file a personal injury claim naming the parties at Camp Lejeune responsible for losses related to your death.
If a loved one passed due to the negligence displayed at Camp Lejeune, you could file a wrongful death case on behalf of a decedent who passed away. The goal of either of these actions is to recover compensation for your injury-related losses.
These losses generally fall into one of two categories:
Economic Damages (Your Losses With Monetary Values)
Economic damages relate to your out-of-pocket injury-related expenses. Examples include:
Medical bills: The conditions caused by water contamination are often grave. You could be reimbursed for medication, hospitalization, surgery, and any other treatment administered by a healthcare professional.
Other out-of-pocket expenses: For example, you could be repaid for the cost of hiring a babysitter to watch your children while you were being treated in the hospital.
Loss of income: Your condition may have caused you to miss work. Compensation for loss of income extends to your lost tips, commissions, salary, bonuses, and other career-related losses.
Loss of earning capacity: The condition has permanently reduced your ability to work full-time, find a new job, and so on.
How does our team calculate these losses? We'll examine your bills and invoices to arrive at an accurate value. We may also consult with field experts, such as medical providers, to learn more about your related expenses.
Non-Economic Damages (Your Physical and Emotional Hardships)
Your physical and emotional well-being are as important as, if not more important than, your financial losses. Non-economic damages enable you to seek compensation for:
Pain and suffering: The physical and emotional burden of dealing with the fallout from your exposure is a compensable damage.
Loss of consortium: Your relationship with your loved ones has changed for the worse because of your diagnosis.
Disability: Both physical and emotional conditions, such as cancer or post-traumatic stress disorder, allow you to seek damages for disability.
Reduced quality of life: You now struggle to live independently and otherwise enjoy your life. The fact that you can no longer live the way you would like could entitle you to damages.
Water contamination victims should feel free to discuss the full extent of their non-economic losses with our team of experienced attorneys. We can determine the value of these losses by referring both to the precedent established by ongoing water contamination lawsuits as well as state mandates.
Click to contact our Mass Torts Lawyers today
Your Camp Lejeune Lawsuit Lawyer Can Evaluate Your Losses
Each case is different, so there is no fixed or "average" amount a Camp Lejeune plaintiff can receive through a lawsuit. Van Law will quantify your damages by:
Working with you to create a list of all of the damages you are entitled to receive
Reviewing legal formulas and precedents that may be relevant to your case
Determining how serious your illness is (for example, is it terminal, or could you recover with proper treatment?)
Obtaining medical evidence to prove you really have each of the medical conditions you are suing over
The amount you receive will depend on how serious your illness is and how much evidence we can find to support your diagnosis.
Justice for Camp Lejeune Survivors and Victims
Recently, U.S. Congress passed the Camp Lejeune Justice Act of 2022. The stated goal of the new law is "to establish a cause of action for those harmed by exposure to water at Camp Lejeune."
In other words, you have the right to sue the federal government if you or a loved one suffered harm from the contaminated water at Camp Lejeune. Your case could yield one or more of the following outcomes:
You Get a Settlement
Personal injury settlements are often faster than court trials. A settlement requires the liable party to pay for your damages. We can pursue a settlement by:
Calculating how much you can expect to receive based on the severity of your illness, the cost of medical care, the illness's effect on your career, and so on
Contacting the liable party, laying out your case, and requesting that they pay the amount we feel is fair
Negotiating with the liable party if they do not offer a fair settlement right away
Protecting you from the liable party's attempts to undermine or undervalue your case
Preparing the settlement agreement and any other paperwork necessary to get you compensated
You Get a Jury Award
If negotiations don't yield a settlement, we can prepare your case for trial. The liable party may decide to offer a better settlement after you file, realizing that you are serious and will not back down from your case. If they do not, we can:
Send the evidence we have collected to the applicable court (the United States District Court for the Eastern District of North Carolina)
Schedule the dates when your trial will occur
Participate in jury selection, making sure that all of the selected jurors are capable of considering your case fairly
Present your case in court, including making arguments, raising objections, and examining and cross-examining witnesses
Ensure your case complies with all laws and regulations, as any misstep could endanger your lawsuit
You Get VA Benefits
In addition to seeking money through the Camp Lejeune Justice Act of 2022, you may decide to seek VA disability benefits. If approved, you can get monthly cash payments, healthcare benefits, and funeral assistance.
Yet, to receive these benefits, you must file a claim with VA. This process involves:
Collecting evidence related to your (or your loved one's) military service and medical history
Submitting the correct forms via fax, email, or regular mail
Appealing your case if your claim is rejected
Filing for VA benefits can be confusing and take a long time. It is difficult but important that you be patient during this process. Our team can guide you through the review process if your claim is rejected.
Complete a Free Case Evaluation form now
Our Lawyers Offer Personalized Services for Camp Lejeune Claimants
The lawyers at Van Law understand that no two lawsuits—and no two clients—are alike. As such, we tailor our services to meet the needs of each Camp Lejeune client by:
Making ourselves available 24/7: When a client calls, we answer. Feel free to contact us with questions, concerns, or updates at any time.
Keeping in touch: Whenever something happens with a case, we let the client know so they can make informed decisions.
Coming to the client: If you are too sick to visit any of our offices, we can come to you instead.
Providing free consultations: If you are unsure if you qualify for compensation, a member of our team can give you a free, no-obligation case review to inform you of your options.
From everyone at Van Law, we thank you for your military service. Now, we want to serve you by fighting for the monetary damages you deserve.
Camp Lejeune Compensation Is Only Available Available on a Short-Term Scale
The Camp Lejeune Justice Act of 2022 comes with its own statute of limitations. This statute stipulates that:
Qualifying military veterans can only apply for compensation from the day the bill is passed until the law's two-year anniversary.
Only cases begun within that time period will be considered.
Cases filed after that time period are invalid and do not entitle the veteran to compensation through litigation.
The Act was signed into law in August 2022, so you could have until August 2024 to take action. This gives you enough time to weigh your legal options, which could include speaking to us about your case and hiring one of our attorneys.
A Camp Lejeune lawsuit lawyer from Van Law wants to help you get the money you deserve before it is too late. The sooner you get in touch with us, the sooner our water contamination lawyers can get started on your case.
Connect With Our Lawsuit Lawyers Today to Explore Your Options
Van Law is committed to helping those who have suffered due to the water contamination at Camp Lejeune. Call us today and find out how one of our lawyers can help you file a lawsuit, appeal a denied claim, and more. We help people in Las Vegas, Nevada, and Washington State.
No obligation consultations are always free. You can schedule a consultation with our legal team by calling our office or reaching out to our firm online.
Frequently Asked Questions
What Illnesses Did Camp Lejeune's Contaminated Water Cause?
The contaminated water at Camp Lejeune is said to have caused residents to develop conditions that include several different types of cancer, including:
Kidney cancer
Bladder cancer
Brain cancer
Cervical cancer
Prostate cancer
Liver cancer
Ovarian cancer
Esophagus cancer
Breast cancer
Non-Hodgkin's lymphoma
Adult leukemia
Professionals have also blamed the contaminated water at Camp Lejeune for residents' fertility problems. Children in utero at Camp Lejeune are said to have developed
A lack of hand-eye coordination
Chronic fatigue and headaches
Cardiac defects
Mental illnesses
Multiple sclerosis
Other birth defects, such as cleft palettes
Childhood cancers
Finally, residents of Camp Lejeune are also said to have developed myelodysplastic syndromes at a higher rate than normal as a result of their toxic exposure to dangerous chemicals. Myelodysplastic syndromes are a group of conditions that interfere with blood cell production, per the Mayo Clinic. These conditions could increase your risk of developing other dangerous health issues, including anemia, infections, and cancer.
How Do Our Lawyers Advocate for Fair Compensation in a Camp Lejeune Lawsuit?
Whether you're suing the federal government or pursuing disability benefits, our team is ready to support you. We can file your claim or lawsuit by assembling the evidence needed to prove your case. We can help you file an appeal if the VA denies your disability application.
Our water contamination lawyers are prepared to serve you by:
Requesting documentation to support your case
Reviewing any and all documents you have saved from or pertaining to your time at Camp Lejeune and/or your illness
Interviewing witnesses and field consultants
Evaluating your damages
Negotiating for what you need
Filing your case in court
Submitting all evidence within all applicable deadlines
Whether you're filing a complaint on your own behalf or on behalf of another person, our attorneys can walk you through the process. We can bring forward evidence of toxic chemicals' impact on your life both when first presenting your claim to a district court and then again if your case goes to trial.
Can a Loved One's Family Members Pursue Water Contamination Lawsuits on an Injured Party's Behalf?
If your loved one endured toxic exposure to the chemicals in Camp Lejeune's water table, you may have the opportunity to pursue a toxic water lawsuit on that person's behalf. If that toxic water contamination proved fatal, certain states may allow you to pursue a wrongful death claim demanding damages for the suffering your loved one endured due to their exposure.
You can schedule a case consultation with our toxic water lawyers for more information on your right to take civil action for the injuries wrought against a Camp Lejeune Marine Corps Base veteran. We can discuss your paths to a lawsuit settlement or what opportunities there may be for you to join a class action lawsuit.
Client Testimonials
These guys are amazing. Helped me throughout the process. Always there when I need help. Inititailly called a law firm (the one that has lots of ads on the radio), but they declined my case. Van Law Firm accepted my case without a second thought! Kudos to Daniel, my case manager, and Amanda who expedited my payment process. Highly recommended.
Milby Mags
Got in an accident at the beginning of the year and they have been awesome, especially with it being my first accident and me being like this. They have been very communicated, stayed in contact with me the whole time, giving me updates when there were any and even when there weren't and answered any question I had. I would recommend them to anyone. Everyone I have talked to there has been very friendly. I would give them a 10 out of 10.
Ethan Gullet
They made sure that my insurance company covered what I paid for them to which included the gap for my car that was totaled. My medical costs were taken care of and reduced substantially so I was able to get more on my settlement. My case manager, Will Garcia, was always helpful in assisting me and answering any questions I had. They really did an amazing job with my case. I would definitely recommend them to anyone in need of this type of legal help. Most lawyers do not help you with the recovery of the car and rental etc. They are amazing.
Teresa Cuthbertson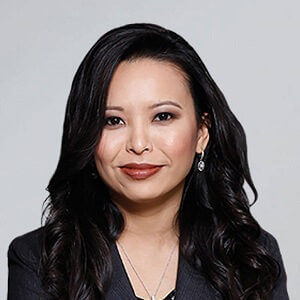 Have you been injured? We can help.
Fill out the form below, and we will get back to you very soon.