Camp Lejeune is a United States Marine Corps base in Jacksonville, North Carolina. Camp Lejeune has made headlines recently as it has been revealed that over one million people stationed there between 1953 and 1987 may have been exposed to toxic substances in the water.
These lawsuits follow the Camp Lejeune Justice Act (CLJA) in 2021, which provides the victims of Camp Lejeune's water contamination a right to sue. Were you or someone you know stationed at Camp Lejeune between 1953 and 1987? If so, be aware of your rights and what compensation may be owed for your injuries or a loved one's wrongful death.
What Happened at Camp Lejeune?
It is estimated that approximately one million people were exposed to contaminated water at Camp Lejeune between 1953 and 1987. This water contamination stemmed from various sources, including spills and leaks from underground storage tanks, waste disposal sites, local businesses, and on-site contamination.
Testing of Camp Lejeune's water revealed Volatile Organic Compounds, which included degreasers, gasoline, dry cleaning solvents, and dozens of other dangerous chemicals. These chemicals include:
Benzene trichloroethylene (TCE)

Tetrachloroethylene

Perchloroethylene (PCE)

Vinyl chloride (VC)
These carcinogens are known to cause cancer in humans. Consequently, thousands of people now have cancer as a result of ingesting numerous cancer-causing chemicals.
Exposure to contaminated water can arise through various means:
Drinking the contaminated water

Cooking food with the contaminated water

Using contaminated water to clean

Bathing in the contaminated water
Medical Conditions Accepted
While the total settlement payouts to Camp Lejeune exposure victims are estimated to be approximately $6.7 billion dollars and possibly more, the individual settlement amounts vary depending on the injury. The size of each individual settlement is based on the severity of the illness and can be separated into three different tiers.
Tier 1
Tier one settlements include the most severe form of illnesses that may be attributed to Camp Lejeune and will award the highest settlement amount. The illnesses in tier one include:
Bladder cancer

Breast cancer

Esophageal cancer

Kidney cancer

Leukemia

Liver cancer

Lung cancer

Multiple myeloma

Parkinson's Disease
Other fertility, pregnancy, and infant injuries that are in tier one include female infertility and miscarriage.
Other illnesses that are in tier one include aplastic anemia, hepatic steatosis (fatty liver disease), myelodysplastic syndromes, neurobehavioral effects, renal toxicity, and scleroderma.
Tier 2
Tier two settlements include other serious cancers and defects that may be attributed to Camp Lejeune. These illnesses include:
Appendix cancer

Brain cancer

Bile duct cancer

Central nervous system cancer

Cervical cancer

Colorectal cancer

Gallbladder cancer

Hodgkin's lymphoma

Intestinal cancer

Ovarian cancer

Pancreatic cancer

Prostate cancer

Rectal cancer

Sinus cancer

Spinal cancer
Other fertility, pregnancy, and infant injuries that are in tier two include birth defects, cognitive disability, congenital malformation (microcephaly), and conjoined twins.
Other illnesses that are included in tier two include autoimmune diseases, cardiac defects, end stage renal disease, epilepsy, kidney damage, nerve damage, and oral cleft defects.
Tier 3
The third settlement tier includes those who faced exposure to contaminated water at Camp Lejeune but do not display any apparent illnesses or, alternatively, those who have an illness that is not listed in either of the above-mentioned tiers. If you are one of the people in tier three, you are still entitled to a smaller settlement amount which includes medical monitoring.
Medical Monitoring
Traditionally, courts required people who were exposed to toxic substances to show proof of harm to be awarded damages. Recently, courts have dropped this requirement and will now award damages in cases where exposure has not yet caused injuries but is likely to do so in the future. This is especially important for victims exposed to water contamination at Camp Lejeune, as many illnesses may yet arise despite the exposure taking place decades ago.
One of the settlement agreements that courts award is medical monitoring stipulations. Under these agreements, those exposed to toxic substances may receive free medical monitoring for life to ensure that if any illness arises, it may be addressed before it evolves into something more serious.
How to File a Claim
You or someone you know must have been exposed to contaminated water at Camp Lejeune for a minimum of 30 days between August 1, 1953 and December 31, 1987. There is no requirement that you have any apparent illness or that your illness is one listed in the above-mentioned tiers one and two.
If you believe you or someone you know meets any of these requirements, lawyers at Van Law Firm can walk you through your options, provide valuable legal expertise, and give you the compensation you are rightfully owed.
Client Testimonials
These guys are amazing. Helped me throughout the process. Always there when I need help. Inititailly called a law firm (the one that has lots of ads on the radio), but they declined my case. Van Law Firm accepted my case without a second thought! Kudos to Daniel, my case manager, and Amanda who expedited my payment process. Highly recommended.
Milby Mags
Got in an accident at the beginning of the year and they have been awesome, especially with it being my first accident and me being like this. They have been very communicated, stayed in contact with me the whole time, giving me updates when there were any and even when there weren't and answered any question I had. I would recommend them to anyone. Everyone I have talked to there has been very friendly. I would give them a 10 out of 10.
Ethan Gullet
They made sure that my insurance company covered what I paid for them to which included the gap for my car that was totaled. My medical costs were taken care of and reduced substantially so I was able to get more on my settlement. My case manager, Will Garcia, was always helpful in assisting me and answering any questions I had. They really did an amazing job with my case. I would definitely recommend them to anyone in need of this type of legal help. Most lawyers do not help you with the recovery of the car and rental etc. They are amazing.
Teresa Cuthbertson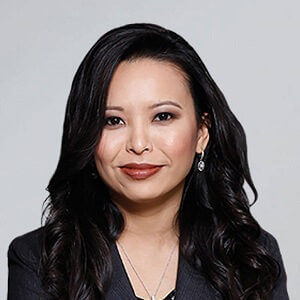 Have you been injured? We can help.
Fill out the form below, and we will get back to you very soon.