Camp Lejeune water contamination settlements include payments for any expenses the victim incurred due to the contamination, physical and emotional suffering, and much more.
The amount each person can receive via a personal injury lawsuit depends on the specifics of their case. A lawyer can explain more.
Why Are People Seeking Water Contamination Settlements?
From August 1953 to December 1987, Marines and their families stationed at Camp Lejeune in North Carolina were exposed to toxic chemicals in the water supply. These chemicals were normally found in:
Gasoline

Dry-cleaning liquids

Plastics

Industrial cleaners
The chemicals found in the Camp Lejeune well water are linked to a variety of severe and life-threatening health conditions, including:
Multiple kinds of cancer

Leukemia

Non-Hodgkin's lymphoma

Parkinson's disease

Renal toxicity

Scleroderma

Birth defects

Alzheimer's disease
Despite knowing about the water contamination, the government did nothing to decontaminate the water or warn anyone about the contamination. As a result, people on the base continued to use the water for all of their daily needs, including drinking, washing, and cooking.
It was only years after the fact—when many people had already gotten sick (and some had passed away) that the Marines and their families were told about the Camp Lejeune water contamination and the effect it may have had on their health. Naturally, many of them are seeking justice through monetary settlements.
For a free legal consultation, call (725) 900-9000
Marines Now Have Options for Seeking Damages
Marines and their families have been seeking compensation for years, often without success. This is because of the statute of limitations.
Each state has its own statute of limitations. These deadlines outline how long claimants have to file their lawsuits. In North Carolina, where the Camp Lejeune bases are located, this limit is set at three years, according to G.S. § 1-52, starting from the time the injury took place.
By the time the water contamination at Camp Lejeune was discovered, more than three years had passed. Even though the affected individuals could not possibly have known about the contamination in time to meet the state's statute of limitations, they were still barred from seeking compensation because of it.
The New Statute Regarding Camp Lejeune Cases
As part of the Camp Lejeune Justice Act of 2022, passed by U.S. Congress and signed into law this year, there is now a new statute of limitations governing Camp Lejeune cases. This statute supersedes the North Carolina statute.
You now have two years from the date of the Act's passage—not the date the contamination occurred—to seek damages. In other words, you can begin your case any time from today until August 2024.
Qualifying for a Water Contamination Settlement
The new Act is promising news for those who were sickened or watched a loved one pass away from a contamination-related illness. The amount of money people can receive under the Act is not yet known. The Act is still so new that there have been no settlements awarded under it.
The very first lawsuits under the Act were filed the same day it was signed into law: August 10, 2022. These suits sought compensation based on the following facts:
The military knew about the contaminated water at Camp Lejeune and did nothing to warn the Marines or their families living on the bases.

The plaintiffs lived on one or more Camp Lejeune bases for at least 30 days from August 1953 to December 1987.

After leaving Camp Lejeune, the plaintiffs developed a serious or fatal condition caused by exposure to contaminated water.

Their health, well-being, career, finances, and family life have all been adversely affected by the disease.
If you believe that you meet all of the criteria listed above, you could be entitled to a settlement.
Click to contact our personal injury lawyers today
Calculating a Fair Camp Lejeune Water Contamination Settlement
Seeking a settlement involves far more than approaching the at-fault party and asking for money. You would be expected to, among other things, specify exactly how much money you want and produce evidence to justify that amount.
For instance, consider the following types of compensable damages:
Pain and suffering

: This accounts for the physical distress and mental strain your condition caused you. Its value depends on your situation.

Physical disability

: Weakness associated with cancer, the loss of use of an organ, and any other reduction of physical ability, could warrant compensation.

Intellectual disability

: Alzheimer's and even Parkinson's disease can affect brain function. Also, children born with birth defects may have problems learning or functioning.

Impaired quality of life

: It is very difficult, if not impossible, to be fully independent and enjoy your life if you have a serious or terminal illness.

Loss of consortium

: Your relationship with your spouse or another relative has suffered or ended because of your illness. North Carolina does not limit how much you can seek for this expense.

Past and future medical expenses

: You can be reimbursed for medical treatments you have already received, as well as treatments you will probably need in the future.

Past and future loss of wages

: You could be paid for any time you had to take off work (as well as any years you could not work) after your disease compelled you to retire early. Compensation could account for lost tips, benefits, bonuses, and other forms of regular income.

Loss of employment opportunities

: Your illness prevented you from advancing in your career or taking advantage of profitable career opportunities.

Other expenses

: Any money you spent as a result of your illness could also be included in your settlement. For instance, you can seek reimbursement for childcare costs, in-home assistance, and transportation arrangements.
You could qualify for some or all of these damages. In addition, you could receive other damages not listed above. Speaking with a lawyer could give you a better idea of what you are eligible to recover.
An Attorney Can Decide What Constitutes a Fair Water Contamination Settlement
Once you and your lawyer have completed a list of all the damages you qualify for, they can calculate a dollar amount that reflects them. For financial losses, calculations are relatively simple. Your lawyer can:
Review bills and receipts you have already received for medical treatment and other illness-related expenditures

Estimate the cost of future care, based on what your doctor feels will probably be necessary

Add up how many paychecks you missed out on while receiving treatment

Estimate how much you would have earned over your career had you not been diagnosed with the illness
Physical and psychological damage, however, can be much more difficult to quantify. Fortunately, there are legal formulas and other tools your lawyer can use to ensure they "convert" this pain into an appropriate dollar amount.
There Is Plenty of Money Available
In June 2022, the Congressional Budget Office (CBO) estimated how much the government could expect to pay out in Camp Lejeune settlements. On Page 2 of their budgetary estimate of the PACT Act (of which the Camp Lejeune Justice Act of 2022 is a part), this number could exceed $1 billion by 2031.
In other words, the government already expects to pay approximately at least $1 billion in settlements sought under the Camp Lejeune Justice Act of 2022. Your case could be part of that total.
Complete a Free Case Evaluation form now
How to Get a Camp Lejeune Settlement
A settlement is typically an amount offered by an at-fault party in an attempt to make you drop a lawsuit. If you are not offered a settlement that you are satisfied with, you could take your case to trial instead.
Under the Act, you could receive a settlement by following these steps:
Working Within the Act's Limits
While the Camp Lejeune Justice Act of 2022 is in some ways quite broad, it does place a few limitations on those seeking a water contamination settlement. These limitations include:
The new statute of limitations

: Cases filed after August 10, 2024 will not be considered.

Waiving the right to other legal actions

: Anyone who receives compensation under this Act is not allowed to bring other legal actions against the U.S. government for its role in failing to prevent the contamination.

Filing in the appropriate court

: Only the U.S. District Court for the Eastern District of North Carolina can handle Camp Lejeune cases. No matter where you live, you must go through this court.

Not seeking punitive damages

: Punitive damages are meant to penalize someone for extreme negligence. They are not available to those seeking compensation under the Act.
So long as you start your case before August 2024 (and so long as you comply with the other provisions of the Act), you can file a case for damages.
Collecting Evidence
You need to prove that the following three statements are true before you can get a settlement:
You were at Camp Lejeune for at least 30 days from August 1953 to December 1987.

You have a condition that has been linked to the Camp Lejeune water contamination.

Your condition was "at least as likely as not" caused by the Camp Lejeune contamination (as opposed to another contaminant that you were exposed to elsewhere).
An attorney could help you find evidence supporting each of these three statements from a variety of sources, including:
Medical records or reports

Expert testimony

Witness testimony

Your military record

Personal photos or videos
Calculating Damages
As already discussed, you will need to ask for a specific amount of money that you feel meets your past and future needs, as well as the pain and suffering you have endured. Your lawyer can ensure you ask for all applicable damages and do not overlook anything.
Sending a Demand Letter
A demand letter includes all information pertinent to your claim, including:
Why you are writing the letter (i.e., you want compensation)

When you were at Camp Lejeune

When you were diagnosed with your illness

The many ways the illness has impacted your life

How much you want in compensation
Once the other party responds to the demand letter, your lawyer can let you know and work with you to decide your next steps. They can also evaluate whether any offers are worth accepting.
Negotiating a Settlement
If you are offered a settlement, it is usually advisable to let your lawyer look it over first. They can make sure it is a fair reflection of your injuries.
If the offered settlement is not fair, your lawyer can meet with the other side and negotiate for a better amount. This involves:
Scheduling a time and place to meet with the other side

Presenting the evidence they have collected to prove your case

Disputing the other side's reasons for not wanting to pay what you have asked for
The Act gives you the right to trial by jury, if a fair settlement is not forthcoming. If you can't recover damages via a settlement, your lawyer would then present your case in court and try to secure a jury award.
How Long does It Take to Get a Settlement?
There is no way to predict how long it will take to settle your case. The length of your case may depend on factors like:
How difficult it is to secure sufficient evidence

How long it takes for the other party to respond

How much negotiating your lawyer has to do

How much you are seeking in damages

Whether the government contests your evidence or the amount you are seeking

Whether you have to take your case to court
An attorney can guide you through the entire process, no matter how long it takes.
We Fight for Water Contamination Settlements
Van Law believes that everyone who was sickened or lost a loved one due to the Camp Lejeune water contamination deserves a chance at a fair settlement. We are here whenever you are ready to get your free case review concerning the matter. We offer legal help to those living in Las Vegas and Washington State.
You resided at Camp Lejeune because you were serving your country. Now, after suffering harm, let us serve you. Discuss your options with our team today during a no-cost case review.
Client Testimonials
These guys are amazing. Helped me throughout the process. Always there when I need help. Inititailly called a law firm (the one that has lots of ads on the radio), but they declined my case. Van Law Firm accepted my case without a second thought! Kudos to Daniel, my case manager, and Amanda who expedited my payment process. Highly recommended.
Milby Mags
Got in an accident at the beginning of the year and they have been awesome, especially with it being my first accident and me being like this. They have been very communicated, stayed in contact with me the whole time, giving me updates when there were any and even when there weren't and answered any question I had. I would recommend them to anyone. Everyone I have talked to there has been very friendly. I would give them a 10 out of 10.
Ethan Gullet
They made sure that my insurance company covered what I paid for them to which included the gap for my car that was totaled. My medical costs were taken care of and reduced substantially so I was able to get more on my settlement. My case manager, Will Garcia, was always helpful in assisting me and answering any questions I had. They really did an amazing job with my case. I would definitely recommend them to anyone in need of this type of legal help. Most lawyers do not help you with the recovery of the car and rental etc. They are amazing.
Teresa Cuthbertson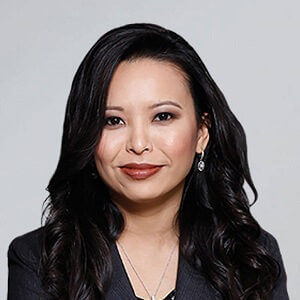 Have you been injured? We can help.
Fill out the form below, and we will get back to you very soon.