The water at Paradise Point in Camp Lejeune may have looked crystal clear at the time, but unbeknownst to military personnel and residents, it was contaminated with dangerous chemicals between 1953 and 1987. The contaminants in the water have been linked to dozens of medical concerns, including cancer, Parkinson's disease, and other life-threatening conditions.
If you or a loved one suffered exposure to contaminated water at Paradise Point in Camp Lejeune, you may be able to file a lawsuit and recover financial compensation. Van Law's mass torts attorneys can help you take legal action and seek financial recovery for your damages. You do not have to face this difficult and emotionally charged situation on your own.
Toxic Water at Paradise Point in Camp Lejeune
There are 12 on-base housing areas at Camp Lejeune in Jacksonville, North Carolina, including Paradise Point. Paradise Point has just over 500 houses, including 266 three-bedroom houses and 26 four-bedroom houses.
As the name implies, Paradise Point was meant to be a paradise. Although the residents could access a swimming pool, golf course, and other amenities, the water at the base was not safe to drink or use for everyday activities.
Origins of the Paradise Point Water Contamination
The Hadnot Point water treatment plant supplied water to Paradise Point from 1942 to 1972. The individuals at Paradise Point drank the water, swam in the swimming pool, showered, and used the water normally. Unfortunately, the water was toxic. It was eventually discovered that underground tanks at Hadnot Point were leaking chemicals into the groundwater. It is believed this went on for over 30 years before the wells containing contaminated water were shut down.
The main contaminant at Hadnot Point was trichloroethylene (TCE). The National Cancer Institute explains that TCE is a colorless liquid used in refrigerants and household product manufacturing. Therefore, it can exist in the water, air, or soil for long periods.
TCE has been linked to an increased risk of:
Kidney cancer
Non-Hodgkin's lymphoma
Liver cancer
Paradise Point residents were also exposed to tetrachloroethylene PCE, DCE, benzene, and vinyl chloride. According to the Centers for Disease Control and Prevention (CDC), these chemicals are also associated with severe health risks, including increased risk for:
Kidney cancer
Bladder cancer
Liver cancer
Parkinson's disease
Non-Hodgkin's lymphoma
Cardiac defects
Leukemia
Scleroderma
Multiple myeloma
End-stage renal disease
For a free legal consultation with a paradise point toxic water lawyer serving Nationwide, call (725) 900-9000
Legal Options for Individuals Suffering from Medical Problems Caused by Camp Lejeune Water Contamination
Congress passed legislation in August 2022 that gives Camp Lejeune victims the right to sue the government for medical problems caused by the toxic water at Paradise Point or any other housing areas in Camp Lejeune.
You have rights if you were diagnosed with cancer or another medical problem associated with the contaminants found in Camp Lejeune water. In addition, you may be able to hold the government responsible for the harm the contaminated water caused you and your family.
Who Qualifies for Compensation?
Victims of the contaminated water may seek justice and financial restitution through a Paradise Point Camp Lejeune toxic water lawsuit. You can file a claim for financial compensation if:
You lived in Camp Lejeune between August 1, 1953, and December 31, 1987
You lived in Camp Lejeune for at least 30 days
How Much Compensation Can I Receive?
The amount of financial reimbursement that you may recover for medical conditions caused by contaminated water at Camp Lejeune depends on several factors, including the severity of your condition and the effect the condition has had on your life.
Compensation may be available for the financial losses you suffered because of your condition, including:
Medical expenses: Medical conditions like cancer typically require significant medical treatment, including radiation and chemotherapy, hospital stays, surgery, and more. You may be entitled to compensation for medical expenses you incurred because of your condition.
Ongoing and future medical care: Your ongoing treatment, doctor's visits, and future medical needs from your condition may be covered.
Lost income: If you had to take time off work or stop working altogether because of your medical problems caused by contaminated water, you may be entitled to financial compensation for lost income.
Disability and lost earning capacity: A serious illness resulting in impairment can permanently decrease your ability to earn a living. You may be entitled to compensation for your condition's damage to your earning capacity.
Compensation may also be available for the non-financial aspects of your case. Developing a serious medical problem results in expensive medical bills and other financial losses and profoundly affects the victim's personal life.
You may be entitled to compensation for your:
Pain and suffering
Loss of enjoyment of life
Loss of consortium
Mental and emotional stress
Nationwide Paradise Point Toxic Water Lawyer Near Me (725) 900-9000
How Van Law Can Help You File a Claim for Compensation
Recovering compensation from the government for medical conditions caused by Camp Lejeune water is long and complicated. You will need to prove you lived in Camp Lejeune, were honorably discharged, and have a medical condition linked to the contaminated water.
The attorneys at Van Law can help you prove these elements and fight for the compensation you deserve. You have already been through enough. Let our team of lawyers handle the paperwork and legal filings for you so you can work on healing from your medical condition.
We will work to negotiate a claim that covers your past and future damages caused by exposure to the contaminated water. We will protect your rights and pursue the best possible outcome in your case. If this requires us to take the case to trial and fight for you in court, we can do that.
Click to contact our Camp Lejeune Water Contamination Lawsuit today
Contact Us for Help With Your Paradise Point Camp Lejeune Toxic Water Lawsuit
At Van Law, our Camp Lejeune attorneys know that dealing with a preventable illness caused by contaminated water at a military base is extremely stressful. We can provide the skilled and compassionate legal support you need.
We offer a free, no-obligation consultation so you can explore your legal options. Call us today to learn more about how we can help you.
Client Testimonials
These guys are amazing. Helped me throughout the process. Always there when I need help. Inititailly called a law firm (the one that has lots of ads on the radio), but they declined my case. Van Law Firm accepted my case without a second thought! Kudos to Daniel, my case manager, and Amanda who expedited my payment process. Highly recommended.
Milby Mags
Got in an accident at the beginning of the year and they have been awesome, especially with it being my first accident and me being like this. They have been very communicated, stayed in contact with me the whole time, giving me updates when there were any and even when there weren't and answered any question I had. I would recommend them to anyone. Everyone I have talked to there has been very friendly. I would give them a 10 out of 10.
Ethan Gullet
They made sure that my insurance company covered what I paid for them to which included the gap for my car that was totaled. My medical costs were taken care of and reduced substantially so I was able to get more on my settlement. My case manager, Will Garcia, was always helpful in assisting me and answering any questions I had. They really did an amazing job with my case. I would definitely recommend them to anyone in need of this type of legal help. Most lawyers do not help you with the recovery of the car and rental etc. They are amazing.
Teresa Cuthbertson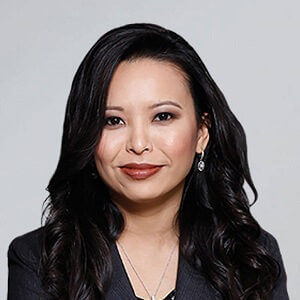 Have you been injured? We can help.
Fill out the form below, and we will get back to you very soon.