For many years, from 1953 to 1987, veterans, employees, service members, and their families stationed at Camp Lejeune were exposed to toxic water. Birth defects are one of the many side effects of consuming this toxic water.
If you were negatively impacted by contaminated water at Camp Lejeune, you may qualify for benefits from the U.S. Department of Veterans Affairs (VA). You could also file a lawsuit for birth defects caused by Camp Lejeune contaminated water. At Van Law, we will support you throughout your case. A Camp Lejeune lawsuit lawyer from our team can act as your representative and fight for your rights.
Our Team Can Help You Pursue Birth Defect Compensation
Generally, there are two categories of damages in birth defect cases, economic damages and non-economic damages. Together, they're designed to cover all the damages you've suffered.
Economic Damages
Generally, economic damages account for the financial toll of your case and may include:
Medical expenses

Lost income

Lowered earning capacity

Reduced income
Non-Economic Damages
Birth defects don't just involve financial losses, though. They can permanently alter the trajectory of your child's life. With non-economic damages, you can receive relief for the intangible losses you and your family have experienced. This could include:
Pain and suffering that your child experienced

Reduced quality of life for you or your child

Loss of consortium

Mental anguish
How Do I Know What My Case Is Worth?
Every birth defect lawsuit is different. At Van Law, we can work with you to determine the value of your losses by reviewing the following:
Medical records

Receipts and invoices

Medical expenses

Evidence of lost income
The details of your case will determine how much money you can recover. Our team will work to ensure that you understand what fair compensation looks like in your Camp Lejeune birth defects case.
For a free legal consultation with a birth defects lawyer serving Nationwide, call (725) 900-9000
What Can a Camp Lejeune Birth Defects Lawsuit Lawyer Do for Me?
Whether you're pursuing a lawsuit or filing a disability claim, we can protect your rights. When you work with Van Law, we will help you by:
Investigating the specifics of your case

Submitting important documentation

Filing a lawsuit on your behalf

Managing communications with other parties involved in your case

Proving that your child's birth defects are linked to the contaminated water at Camp Lejeune

Providing you with 24/7 support

Explaining tough legal concepts

Offering you consistent case updates

Ensuring that you understand the legal process involved in your case
Nationwide Birth Defects Lawyer Near Me (725) 900-9000
Camp Lejeune Birth Defects Case Eligibility
Since the Camp Lejeune Justice Act of 2022 was passed, those who were exposed to the toxic water at the base can file a lawsuit. To be eligible for a Camp Lejeune birth defects lawsuit, you must establish that:
You worked at or lived at Camp Lejeune for 30 days between August 1

st

, 1953, and December 31

st

, 1987

You suffered from a medical condition connected with Camp Lejeune's contaminated water
We can discuss your case eligibility during an initial meeting and explain the pros and cons of pursuing legal action.
How Long Do I Have to File a Camp Lejeune Birth Defects Lawsuit?
There is a deadline for those planning to file a Camp Lejeune birth defects lawsuit. Generally, you have two years from the date that the Camp Lejeune Justice Act of 2022 was passed to file a lawsuit. The amount of time you have could depend on the details of your situation.
We will analyze your case to discuss the timeframe you have to file your lawsuit. As your legal team, we can ensure that you're aware of your deadlines and meet them on time. We'll happily explain how the Camp Lejeune Justice Act of 2022 impacts your birth defects case.
Click to contact our Camp Lejeune Water Contamination Lawsuit today
Do VA Disability Benefits Apply to Birth Defect Cases?
Whether or not you qualify for benefits from the U.S. Department of Veterans Affairs (VA) will depend on the specifics of your case. Any illness you or your child have could make you eligible for benefits.
At Van Law, we're familiar with both Camp Lejeune lawsuits and claims for VA benefits. When we review your case, we'll explain every option that applies to your case. If we believe that you should file for VA disability benefits, we can support you during this process.
Complete a Free Case Evaluation form now
What Birth Defects Are Associated With Camp Lejeune?
Between 1953 and 1987, the water supply at Camp Lejeune was contaminated with volatile organic compounds (VOCs). Some of the chemicals found in the water at Camp Lejeune include:
Trichloroethylene (TCE)

Perchloroethylene (PCE)

Benzene

Vinyl chloride
It wasn't until 1982 that the Marine Corps discovered these chemicals in the drinking water at Camp Lejeune. The water was contaminated because of the waste disposal from a dry cleaning service off the base.
According to the Agency for Toxic Substances and Disease Registry (ATSDR), the chemicals found in Camp Lejeune's water are linked to birth defects such as :
Spina bifida (abnormal spinal cord development in infants)

Cleft palate
Your child may also be at risk for cancers such as leukemia and non-Hodgkin's lymphoma.
These conditions can alter the course of a child's life and lead to considerable medical expenses. It's possible that your child experienced a birth defect not noted here. With the help of our Camp Lejeune birth defects lawsuit, you could receive compensation for your damages. We will analyze all the details of your situation to build a legal case.
Hire Our Camp Lejeune Birth Defects Lawyer To Help With Your Case
We're here to help you seek justice if your child was born with birth defects because of Camp Lejeune's water. Since our founding, our award-winning legal team has won over $150 million in compensation for our clients. When we work together, we can fight to defend your rights. Contact our offices for a free initial consultation today.
Client Testimonials
These guys are amazing. Helped me throughout the process. Always there when I need help. Inititailly called a law firm (the one that has lots of ads on the radio), but they declined my case. Van Law Firm accepted my case without a second thought! Kudos to Daniel, my case manager, and Amanda who expedited my payment process. Highly recommended.
Milby Mags
Got in an accident at the beginning of the year and they have been awesome, especially with it being my first accident and me being like this. They have been very communicated, stayed in contact with me the whole time, giving me updates when there were any and even when there weren't and answered any question I had. I would recommend them to anyone. Everyone I have talked to there has been very friendly. I would give them a 10 out of 10.
Ethan Gullet
They made sure that my insurance company covered what I paid for them to which included the gap for my car that was totaled. My medical costs were taken care of and reduced substantially so I was able to get more on my settlement. My case manager, Will Garcia, was always helpful in assisting me and answering any questions I had. They really did an amazing job with my case. I would definitely recommend them to anyone in need of this type of legal help. Most lawyers do not help you with the recovery of the car and rental etc. They are amazing.
Teresa Cuthbertson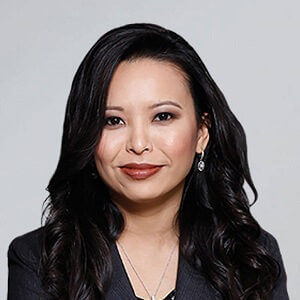 Have you been injured? We can help.
Fill out the form below, and we will get back to you very soon.