U.S. Marines and their family members stationed at Camp Lejeune between August 1953 and December 1987 may qualify for compensation from the U.S. Department of Veterans Affairs (VA). During that period, toxic chemicals contaminated the water supply, leading to a host of illnesses and medical complications, including female infertility.
At Van Law, our legal team can handle your entire case if you are experiencing female infertility linked to Camp Lejeune contaminated water. Our Camp Lejeune lawsuit lawyer can gather evidence of your losses and fight for fair compensation. Our firm also offers free consultations and works on contingency.
Compensation for Female Infertility Linked to Camp Lejeune Contaminated Water
Addressing female infertility with modern medicine can get expensive. You may have to see multiple specialists, undergo surgery, and take medication. Each step in the process can add up quickly. Aside from these expenses, women who experience female infertility linked to Camp Lejeune contaminated water can also suffer other losses, such as:
Pain and suffering and emotional anguish
Loss of consortium if their intimate relationship with a spouse is affected
Psychological counseling and other forms of therapy
Lost income and reduced earning capacity due to mental health issues
When you have a Camp Lejeune lawsuit lawyer from our team on your side, we will go after fair compensation for your losses.
For a free legal consultation with a female infertility lawyer serving Nationwide, call (725) 900-9000
Research Links Female Infertility to Camp Lejeune Contaminated Water
According to the Environmental Protection Agency (EPA), a couple of chemical toxins found in the water at Camp Lejeune can cause female infertility. Tetrachloroethylene, which can also cause menstrual disorders, is one. The EPA also found some evidence of benzene causing reproductive issues.
Nationwide Female Infertility Lawyer Near Me (725) 900-9000
Filing a Claim for Female Infertility Due to Camp Lejeune Contaminated Water
VA pays out-of-pocket medical expenses for female infertility linked to Camp Lejeune contaminated water, but you have to submit proof that your exposure led to your condition. This process is usually anything but smooth, and VA may deny a claim for various reasons.
You don't have to fight alone for compensation, though. Our Camp Lejeune lawsuit lawyers can guide you through every step of the way while you seek the treatment you need and focus on your health. We can work with your doctors, whose testimony can help link your female infertility to your exposure to contaminated water at Camp Lejeune.
If you haven't already been to a doctor yet but suspect you may have female fertility linked to Camp Lejeune contaminated water, seek medical attention. Your medical records are pivotal for your case, and we want to make sure you recover what you deserve.
Veterans' Family Members May Also Qualify
If you are not a veteran but a family member of a veteran, you may also qualify for compensation. But you must prove your claim, as well. Specifically, you must show:
You have a relationship with the veteran who served on active duty for at least 30 days at Camp Lejeune
You lived at Camp Lejeune or MCAS New River for at least 30 days from Aug. 1, 1953, through Dec. 31, 1987
Medical records that show you have female infertility and that you're being treated or have been treated in the past for this illness
To support your claim, our legal team can gather documentation, such as utility bills, base housing records, military orders, tax forms, birth certificates, and marriage certificates.
Click to contact our Camp Lejeune Water Contamination Lawsuit today
How the Camp Lejeune Justice Act of 2022 Helps Victims and Their Families
U.S. Congress recently passed the Camp Lejeune Justice Act of 2022, which is instrumental in helping victims and their families recover compensation. This act allows victims of toxic exposure at Camp Lejeune to sue the government. They can then work toward a personal injury settlement or jury award.
The Act Creates a Statute of Limitations
The Camp Lejeune Justice Act of 2022 sets a deadline for taking legal action against the federal government. In general, victims and their families have two years from the day the act was passed to begin litigation.
This is not a long time to begin your case. Keep in mind that our lawyers need time to document your losses and file your lawsuit. The sooner you begin the process, the better.
Complete a Free Case Evaluation form now
How Our Camp Lejeune Lawsuit Lawyers Can Help if You've Experienced Female Infertility
Our Camp Lejeune lawsuit lawyers can help you file a lawsuit against the government, as well as go after VA benefits. Some of the ways we can help include:
Consulting your doctors and other experts for documentation that supports your case
Reviewing documents and evidence
Interviewing witnesses
Assessing your losses
Filing your claim or lawsuit
Negotiating for fair compensation
Complying with deadlines
Representing you in a trial if needed
Van Law offers personalized legal care, and we can tailor a legal strategy to suit your unique situation. We advocate for victims of toxic exposure, and we make every effort to take the weight of the legal process off your shoulders. We will make ourselves available to answer your questions and explain the next steps. We will also reach out to you to provide any updates on the progress of your case so that you never feel left in the dark.
Let Us Help If You Suffer From Female Infertility Linked to Camp Lejeune Contaminated Water
After all you've done for your country, you deserve to focus on your health now. Our lawyers can take care of the rest when we handle your case. Call Van Law for a free consultation to learn more about your legal options if you suffered exposure to contaminated water at Camp Lejeune.
We can begin working on your case immediately at no upfront cost to you.
Client Testimonials
These guys are amazing. Helped me throughout the process. Always there when I need help. Inititailly called a law firm (the one that has lots of ads on the radio), but they declined my case. Van Law Firm accepted my case without a second thought! Kudos to Daniel, my case manager, and Amanda who expedited my payment process. Highly recommended.
Milby Mags
Got in an accident at the beginning of the year and they have been awesome, especially with it being my first accident and me being like this. They have been very communicated, stayed in contact with me the whole time, giving me updates when there were any and even when there weren't and answered any question I had. I would recommend them to anyone. Everyone I have talked to there has been very friendly. I would give them a 10 out of 10.
Ethan Gullet
They made sure that my insurance company covered what I paid for them to which included the gap for my car that was totaled. My medical costs were taken care of and reduced substantially so I was able to get more on my settlement. My case manager, Will Garcia, was always helpful in assisting me and answering any questions I had. They really did an amazing job with my case. I would definitely recommend them to anyone in need of this type of legal help. Most lawyers do not help you with the recovery of the car and rental etc. They are amazing.
Teresa Cuthbertson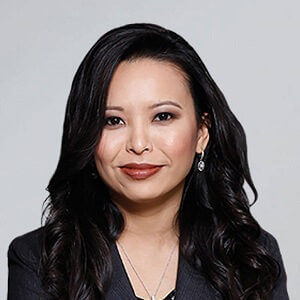 Have you been injured? We can help.
Fill out the form below, and we will get back to you very soon.