If you or your loved ones are among the million-plus individuals exposed to contamination at Camp Lejeune, Van Law can help you seek justice. Our attorneys can pursue monetary compensation and secure resources for medical treatment for bladder cancer caused by Camp Lejeune toxic water.
Our lawyers can assist you with a lawsuit and help those eligible apply for disability coverage through the U.S. Department of Veterans Affairs (VA). We will handle your case so you can focus on your health and your family.
You Can Take Legal Action for Camp Lejeune Toxic Water Exposure
The Camp Lejeune Justice Act of 2022 has opened the way for service members and their families to take legal action for illnesses caused by Camp Lejeune toxic water exposure. The act passed on August 10, 2022.
The act allows veterans, family members, and those who lived and worked at Marine Corps Base Camp from August 1953 through December 1987 to seek compensation. You can pursue damages related to bladder cancer or any other medical condition caused by Camp Lejeune toxic water exposure.
For a free legal consultation with a bladder cancer lawyer serving Nationwide, call (725) 900-9000
You Can Recover Damages Related to Bladder Cancer and Other Camp Lejeune Conditions
Our Camp Lejeune lawsuit lawyer can help you join with other affected veterans and their family members to pursue compensation. Camp Lejeune bladder cancer lawsuit damages may include:
Medical Treatment
Our lawyers can help you secure compensation for your past and future medical treatment, including:
Diagnostic testing
Radiation
Chemotherapy
Prescription medications
Surgeries
Hospitalizations
Doctor and specialist visits
In-home health care and long-term nursing
Hospice
Medical travel expenses
Lost Income
We can recover income, earnings, and benefits lost due to your bladder cancer. If your Camp Lejeune-related illness requires you to change jobs, reduce your hours, or leave the workforce, we can pursue compensation for your lost future income and lost earning potential.
Pain and Suffering
No one should suffer from a debilitating illness simply because they consumed the water in their home or workplace. Our lawyers can seek compensation for physical, mental, and emotional harm and quality of life reductions caused by your bladder cancer.
Wrongful Death
If your loved one died from bladder cancer caused by Camp Lejeune toxic water, you may qualify for wrongful death compensation. Eligible survivors can pursue awards for their family member's medical treatments, lost income, funeral and burial costs, and more.
Nationwide Bladder Cancer Lawyer Near Me (725) 900-9000
You May Qualify for VA Benefits After Camp Lejeune Exposure
According to the U.S. Department of Veterans Affairs (VA), veterans and family members who lived or served at Camp Lejeune for 30 cumulative days between August 1953 through December 1987 may qualify for disability benefits. You cannot have been dishonorably discharged from the military if you wish to apply for disability benefits.
Additionally, you must have one of the following presumptive conditions:
Bladder cancer
Kidney cancer
Liver cancer
Adult leukemia
Non-Hodgkin's lymphoma
Parkinson's disease
Multiple myeloma
Aplastic anemia and other myelodysplastic syndromes
VA recognizes that the above conditions are both disabling and connected to toxic water at Camp Lejeune. Therefore, to be eligible for benefits, you need only prove you have a qualifying condition and were on the base during the specified time.
Click to contact our Camp Lejeune Water Contamination Lawsuit today
Our Attorneys Will Establish Your Right to Compensation
You can seek damages not covered by VA benefits via a Camp Lejeune lawsuit. Additionally, you can seek VA benefits for illnesses not included in the presumptive conditions list. However, you must establish a causal relationship between your disease and the toxic water.
Van Law can help you apply for VA benefits, appeal denied claims, or help you take legal action. Our lawyers can:
Obtain documentation proving you lived or worked at Camp Lejeune during the contamination period (i.e., base housing records, tax records, utility bills, or service orders)
Obtain documentation proving you have a qualifying relationship with a service member who was on active duty at Camp Lejeune (i.e., a birth certificate, adoption papers, or marriage license)
Obtain medical records proving you have bladder cancer or one of the other 14 qualifying conditions
Collect medical and scientific evidence proving your condition is related to Camp Lejeune's toxic water
Hire and consult with healthcare professionals, scientists, economists, and other relevant case experts
Interview your friends, family, loved ones, and others who can testify regarding your condition or time on base
File your VA benefits claims or appeals
File your Camp Lejeune lawsuit
Identify the damages owed to you and your loved ones
Represent you throughout the process of pursuing legal action, including taking your case to trial if necessary
How Long Do You Have to Take Action?
If you wish to enter into a Camp Lejeune bladder cancer lawsuit, you have two years from the passage of the Camp Lejeune Justice Act or 180 days from receiving a denial of your VA benefits claim to file your case.
Our team is available 24/7 to help you get started. We offer free consultations and can take your case on a contingency-fee basis, meaning you pay us nothing out-of-pocket.
Complete a Free Case Evaluation form now
What Is the Relationship Between Camp Lejeune Toxic Water and Bladder Cancer?
VA reports that two on-base water wells at Camp Lejeune contained hazardous, cancer-causing chemicals, including benzene, trichloroethylene (TCE), perchloroethylene (PCE), and vinyl chloride. Exposure to certain toxic chemicals is linked to bladder cancer.
If you have bladder cancer caused by Camp Lejeune toxic water or another condition connected to exposure to contaminants in the on-base water supply, you deserve compensation. We can help you secure the financial resources you need to pay for your medical treatments and provide for your family.
Contact Van Law Today for Help With Your Camp Lejeune Lawsuit
Van Law can help you get started on seeking compensation for your Camp Lejeune toxic water condition today. Contact us for a free consultation and connect with a personal injury attorney who can handle your claim or lawsuit.
Client Testimonials
These guys are amazing. Helped me throughout the process. Always there when I need help. Inititailly called a law firm (the one that has lots of ads on the radio), but they declined my case. Van Law Firm accepted my case without a second thought! Kudos to Daniel, my case manager, and Amanda who expedited my payment process. Highly recommended.
Milby Mags
Got in an accident at the beginning of the year and they have been awesome, especially with it being my first accident and me being like this. They have been very communicated, stayed in contact with me the whole time, giving me updates when there were any and even when there weren't and answered any question I had. I would recommend them to anyone. Everyone I have talked to there has been very friendly. I would give them a 10 out of 10.
Ethan Gullet
They made sure that my insurance company covered what I paid for them to which included the gap for my car that was totaled. My medical costs were taken care of and reduced substantially so I was able to get more on my settlement. My case manager, Will Garcia, was always helpful in assisting me and answering any questions I had. They really did an amazing job with my case. I would definitely recommend them to anyone in need of this type of legal help. Most lawyers do not help you with the recovery of the car and rental etc. They are amazing.
Teresa Cuthbertson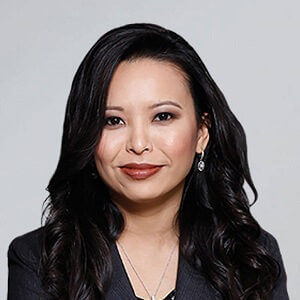 Have you been injured? We can help.
Fill out the form below, and we will get back to you very soon.