There is often a three-year time limit on filing your case to sue in the state of Washington. This statute includes auto accidents like motorcycle crashes. However, there are multiple reasons why you want to get started with your motorcycle accident case well in advance of the Washington time limit.
Getting a head start can help you avoid running out of time to submit your case and seek fair compensation. A motorcycle accident lawyer in Washington can explain the filing deadline that applies to your case and keep your lawsuit on track.
What Is the Statute of Limitations on Motorcycle Injury Accidents in Washington State?
Each state has a law that sets a deadline for filing a lawsuit in personal injury cases. This is the timeline that applies to motor vehicle crashes, motorcycle collisions, bicycle and pedestrian accidents, and similar wrecks. In Washington state, this is RCW § 4.16.080.
Under RCW § 4.16.080, victims hurt in a motorcycle accident usually have up to three years to sue. This clock begins ticking the day the crash occurs in most cases. You must submit all the paperwork necessary in your case before three years passes.
Sometimes, additional deadlines might apply, or there could be a different filing deadline. One way to find out about the time limit in your case is to talk to a Washington State personal injury lawyer. They can assess your case facts and discuss your rights, legal options, and potential deadlines with you during a free case consultation.
For a free legal consultation, call (725) 900-9000
You Have Many Other Reasons to Begin Your Washington Motorcycle Crash Case Early
The time limit to file a motorcycle accident lawsuit in the State of Washington is usually not the most pressing deadline in a case. Instead, there are numerous other reasons why victims want to get started building their personal injury cases as soon as possible after their crashes.
We encourage victims hurt by a careless or reckless driver to contact our team as soon as their injuries are stable and they are able to discuss the crash case. However, we understand that motorcycle accident victims often suffer catastrophic injuries. Sometimes, they cannot call us for months—if they ever regain the necessary cognitive or physical abilities.
When this occurs, we ask their trusted immediate family members to reach out to our team as soon as possible. This is because getting started quickly can affect the outcome of the case. While we can go to work on a case any time before the statute of limitations runs out, advantages exist for acting quickly. These include:
A Motorcycle Crash Attorney Can Protect Your Rights
The at-fault driver and their insurance carrier are not always on your side after a motorcycle crash. They are not worried about you getting fair compensation. The insurer wants to pay as little as possible to close your case. They could even use tactics such as demanding a recorded statement from you or offering early, lowball settlement offers to try to hurt your case.
As soon as you hire an accident lawyer, they will begin protecting your right to appropriate compensation based on case facts. This includes managing all communication with the insurance company and other related parties.
The Motorcycle Accident Team Can Build a Strong Case for Compensation
Your lawyer will also begin building the case against the liable party quickly. Some evidence we use to support motorcycle accident claims does not last. We need to identify and preserve it quickly to ensure we can use it when we need it later. This could include video of the incident, eyewitness statements, accident scene surveys, and more.
What Damages Can You Recover in a Washington Motorcycle Accident Case?
The recoverable damages in a motorcycle accident case depend entirely on the case facts. This includes the type and severity of injuries, expenses incurred, and losses endured. Your motorcycle collision attorney will document your costs and work with experts to understand your prognosis and future needs.
This allows us to identify, document, and value the recoverable damages in your case. In injury accidents, we generally pursue damages that include:
Current and future medical expenses and all related costs

Current and future lost income because of time missed working

Diminished ability to work and earn caused by lasting injuries

Property damages, such as repair or replacement of the motorcycle

Miscellaneous expenses with receipts

Pain and suffering, scarring and disfigurement, and other intangible losses
If your loved one died from motorcycle accident injuries, you will want to discuss your options with a wrongful death attorney in Washington State. Our team handles these cases, seeking compensation for the victim's surviving loved ones. The time limits to file these cases could differ, so reaching out to our team as soon as possible following your loved one's death may be beneficial.
Click to contact our personal injury lawyers today
How a Motorcycle Accident Attorney Will Work to Meet the Time Limit in Your Case
Your Washington State motorcycle accident lawyer knows how important understanding and meeting all deadlines in your case is. They will identify and use the applicable timeline to plan how to proceed with your case. You can expect your personal injury attorney to:
Assess the details of your case to determine which filing deadline you must follow

Gather evidence that may be time-sensitive, such as witness statements or accident scene photos

Compile all the necessary paperwork for your case in Washington

Inform you on how your case is progressing

Seek fair financial compensation on your behalf
Complete a Free Case Evaluation form now
Discuss Your Options With a Washington State Motorcycle Accident Legal Team
Van Law offers free case reviews to motorcycle accident victims in Washington State. Our team can review your case and explain your rights, time limits, and legal options for free today.
Contact us now to get started with your initial case consultation. All of our consultations are free, and we don't expect any payment from you until we win your case. Our legal team is standing by for your call, so contact us today!
Client Testimonials
These guys are amazing. Helped me throughout the process. Always there when I need help. Inititailly called a law firm (the one that has lots of ads on the radio), but they declined my case. Van Law Firm accepted my case without a second thought! Kudos to Daniel, my case manager, and Amanda who expedited my payment process. Highly recommended.
Milby Mags
Got in an accident at the beginning of the year and they have been awesome, especially with it being my first accident and me being like this. They have been very communicated, stayed in contact with me the whole time, giving me updates when there were any and even when there weren't and answered any question I had. I would recommend them to anyone. Everyone I have talked to there has been very friendly. I would give them a 10 out of 10.
Ethan Gullet
They made sure that my insurance company covered what I paid for them to which included the gap for my car that was totaled. My medical costs were taken care of and reduced substantially so I was able to get more on my settlement. My case manager, Will Garcia, was always helpful in assisting me and answering any questions I had. They really did an amazing job with my case. I would definitely recommend them to anyone in need of this type of legal help. Most lawyers do not help you with the recovery of the car and rental etc. They are amazing.
Teresa Cuthbertson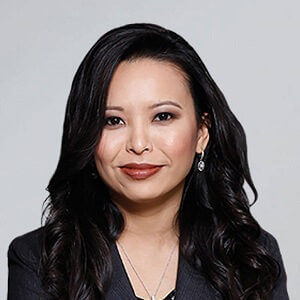 Have you been injured? We can help.
Fill out the form below, and we will get back to you very soon.