We use escalators all the time – in department stores, malls, airports, casinos, hotels, and more. While escalators are relatively safe and convenient, accidents do happen.
Did you suffer an injury after an escalator accident? You may be able to recover compensation for your damages, including medical costs, lost wages, and pain and suffering. An escalator injury lawyer from Van Law can review your case to determine the strength of your claim.
Get Compensation for Your Escalator Injury
Like other personal injury claims, you can recover compensation for economic and non-economic damages from your escalator accident. Economic damages are those that have a monetary value, like:
Medical costs
Lost income
Property damage
Non-economic damages are more challenging to assign a value to and therefore are harder to calculate into your total damages. These include:
Physical pain
Emotional anguish
Trauma
Loss of quality of life
Disability or disfigurement
Mobility issues or inconvenience
You can add up your costs by reviewing medical bills, wage statements, and receipts from getting your personal property fixed or replaced. But it's those non-economic damages that are hard to put a price tag on. If you work with an escalator injury attorney from our firm, we can use our resources and experience to assess all of your damages.
Factors Affecting Your Compensation
It's important to note that not all escalator accident cases are the same. There are many factors that can impact how much compensation you could recover. These factors include:
Your age at the time of the accident
The severity of your injuries
How the escalator accident occurred
How many parties are liable
We'll consider all these factors, too, when determining what a just settlement looks like for you.
Let us evaluate your situation and determine the best path to take to help you achieve your goals. Give our auto injury attorneys a call today at (360) 200-0000.
For a free legal consultation with a escalator injury lawyer serving Nationwide, call (725) 900-9000
An Escalator Injury Lawyer Can Represent You
A personal injury lawyer has the resources, experience, and knowledge to help you navigate the legal system. They can also take on the burden of complex and time-consuming legal tasks so you can focus on healing. Here's what our escalator injury lawyer can do for you:
Collect evidence
Investigate the cause of the accident
Determine liability
Assess your damages
File insurance claims
Negotiate your settlement
File a personal injury lawsuit if that's what you need
Fight for you in court
At Van Law, we truly care about every one of our clients. We want to win for you so you and your family can heal and move on. We put your needs first by working towards a negotiation with the other party or parties. Our lawyers know how taxing these cases can be on injury victims, so we want to make this as painless as possible. Your dedicated team of lawyers, paralegals, and assistants will advise you every step of the way.
Nationwide Escalator Injury Lawyer Near Me (725) 900-9000
How Do Escalator Accidents Happen?
If you've ridden an elevator, you've probably heard or seen signs that tell you to "watch your step," "hold onto the rail," and "keep all personal items close." That's because these are some of the most common ways escalator accidents happen:
Clothing, shoelaces, flip flops, and bags that get stuck on moving steps or rails
Tripping when getting on or off an escalator
Stumbling or losing your balance when getting onto or off an escalator
Other escalator accidents include:
Getting extremities stuck in the comb plate, the spiked plate at the bottom and top of the escalator where the steps move under
Getting extremities stuck between steps
Fingers, hands, toes, or feet getting caught under the belt and rail or step, which is especially common in children
However, these are contributing factors to an escalator accident, and an issue with the escalator itself could be the true cause.
Common Causes of Escalator Accidents
Loose screws, misaligned belts, missing steps or other parts, and overall lack of maintenance contribute a lot to escalator accidents. In fact, poorly maintained escalators can make tripping on an escalator much worse.
Defects are another cause of escalator accidents. Electrical or part malfunctions from lack of maintenance are common, but so are malfunctions from design or manufacturing defects. There have been many manufacturer recalls due to improperly designed, manufactured, or installed escalators.
Click to contact our Premises Liability Lawyers today
Types of Escalator Injuries
Some escalator injuries result in minor bruises or scrapes, but others result in serious injuries that take weeks or months to heal. What's more, the risk of serious injury increases for children, elderly folks, and those with disabilities.
Here are some of the most common escalator injuries you can recover compensation for:
Lacerations
Fractured bones
Soft tissue damage
Traumatic head injuries
Falling injuries
Crush injuries
Certain injuries seem to occur in certain areas of the body more than others, according to a study published by The Western Journal of Emergency Medicine:
Rib fractures
Upper extremity fractures (hands, arms, fingers, etc.)
Skull or cervical fractures
Lower extremity fractures (feet, toes, legs, etc.)
Hip fractures
While death is rare, escalator accidents can cause fatal injuries, especially due to severe head trauma.
Complete a Free Case Evaluation form now
Who Is Responsible for My Escalator Injury?
If you work with our firm, we'll investigate is the property owner in charge of keeping the escalator in good working order. We'll make sure they have the right permit to operate an escalator and that they're following a state-mandated maintenance and inspection plan. We'll also review the inspection history, maintenance and repair history, and whether there are proper warnings and signage. If the property owner is responsible, your case would fall under premises liability.
The other party we'll investigate is the manufacturer or installer of the escalator. If we discover that the true cause of your escalator accident was a manufacturing or design defect, then we can file a product liability claim. If a third party installed or maintained the escalator by, we may investigate them, too.
Van Law Is Ready to Take on Your Escalator Injury Case
If you or your loved one was injured in an escalator accident, Van Law is here to help. We offer our legal services at no upfront cost to you. In fact, you don't owe anything until we win on your behalf. Contact our office today for your free case evaluation with a team member.
No obligation consultations are always free.
Let us help you!

Call Now: (360) 200-0000

We are available 24/7
Client Testimonials
These guys are amazing. Helped me throughout the process. Always there when I need help. Inititailly called a law firm (the one that has lots of ads on the radio), but they declined my case. Van Law Firm accepted my case without a second thought! Kudos to Daniel, my case manager, and Amanda who expedited my payment process. Highly recommended.
Milby Mags
Got in an accident at the beginning of the year and they have been awesome, especially with it being my first accident and me being like this. They have been very communicated, stayed in contact with me the whole time, giving me updates when there were any and even when there weren't and answered any question I had. I would recommend them to anyone. Everyone I have talked to there has been very friendly. I would give them a 10 out of 10.
Ethan Gullet
They made sure that my insurance company covered what I paid for them to which included the gap for my car that was totaled. My medical costs were taken care of and reduced substantially so I was able to get more on my settlement. My case manager, Will Garcia, was always helpful in assisting me and answering any questions I had. They really did an amazing job with my case. I would definitely recommend them to anyone in need of this type of legal help. Most lawyers do not help you with the recovery of the car and rental etc. They are amazing.
Teresa Cuthbertson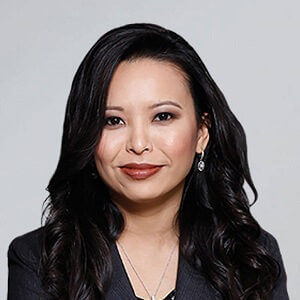 Have you been injured? We can help.
Fill out the form below, and we will get back to you very soon.