More accidents occur on escalators than you might think. Some of them involve people falling while getting on or off the escalator, while others occur because of dangling clothing, accessories, or hair getting caught in the mechanisms. Sometimes passengers lose their balance and fall into others in front of them, leading to injury.
When escalator accidents happen, victims who suffer injuries can seek compensation from the company that owns, operates, and/or maintains the escalator. Our Washington escalator injury lawyer will work to recover the compensation you need. We offer a free case review to understand the dynamics of your case.
How Our Washington Escalator Accident Lawyers Can Help You
You can trust our legal team to fight for the money you deserve. We have recovered millions for clients in Washington State who have been injured through no fault of their own. Our escalator accident lawyers can handle all aspects of your case, including:
Investigating the escalator accident 

Determining who is liable for your damages

Communicating with the insurance company and other parties involved in your case 

Providing updates on the status of your case

Calculating the total amount of compensation you are due

Negotiating with the insurer for a fair settlement 

Filing a lawsuit, if that becomes necessary

Standing up for your rights in court 
We want you to focus on your recovery while we handle everything else. 
Our Washington Escalator Accident Lawyers Don't Require Payment Upfront
Once we accept your case, we can begin working on building your escalator injury claim right away. With our escalator injury lawyers on your side, you won't face any upfront or out-of-pocket legal fees. Our law firm works on a contingency-fee basis, which means we only get paid when we win or settle your case. 
You won't have to worry about coming up with the money to pay your attorney. We also offer free consultations, so you can speak to a member of our team with no obligations or fees. We can answer any questions you have and offer advice about your next steps.
For a free legal consultation with a escalator injury lawyer serving Washington, call (725) 900-9000
Recovering Damages After an Escalator Injury in Washington State
Injury victims can recover both economic and non-economic damages for their harm in Washington state. Economic damages repay you for the financial losses you suffered because of the accident, while non-economic damages account for your intangible losses. 
The party responsible for causing your accident or injuries must pay you this money in order to restore you to your pre-injury condition as much as possible. 
If the at-fault party is a company, they most likely have liability insurance to cover these sorts of incidents. You can file a claim with the company to recover compensation. Sometimes, a lawsuit will be necessary. This is when you file a complaint in court to recover the damages you deserve. 
In either situation, you may be entitled to recover damages for losses, including but not limited to:
Medical expenses 

Lost income 

Physical therapy

Chiropractic care

Damaged property

Scarring and disfigurement 

Emotional distress

Lost quality of life

Reduced enjoyment of activities
Washington Escalator Injury Lawyer Near Me (725) 900-9000
Who Is Liable for Your Escalator Injury in Washington?
Our team can investigate your accident to determine liability. For you to recover compensation, we must prove that another party is the reason you were involved in an accident and suffered injuries. 
One or more parties could be held liable for your escalator accident. The at-fault party could be: 
An escalator manufacturing company

: The escalator manufacturer must ensure the escalator is free of design and manufacturing defects that can cause harm to users. They also must include adequate and clearly visible safety warnings for the operation and use of the escalator. When they fail to do this, and someone gets injured using an escalator, the company may be at fault for the accident. 

The escalator owner/operator

:

 Escalators are placed in large businesses, such as malls and airports. If the property owner also owns the escalator, they are responsible for maintaining the escalator, performing inspections, ensuring proper signs are posted, and making sure the business environment is otherwise safe for people using the escalators. 

Escalator users:

Most people are aware of how to properly use an escalator. A rider could be considered at fault if they were running on the escalator, playing on the escalator, or otherwise using it improperly. 
Our Washington escalator injury attorneys will investigate your accident to determine who is responsible for it. Once we know who caused or contributed to the accident, we can pursue a case against them for the damages you've suffered. 
Click to contact our Escalator Injury Lawyers today
Escalator Accidents Cause Serious Trauma
There are roughly 10,000 escalator-related injuries each year that result in emergency medical treatment in the United States, according to "Riding the Escalator: How Dangerous is it Really?" A significant number of these injuries occur to men and women who are over the age of 60. Injuries to women generally occur to the lower extremities while injuries to men usually involve injury to the head or neck.
Further, nearly half of escalator accidents result in hospital admission. Escalator accidents can result in significant trauma, causing injuries such as:
Soft tissue injuries 

Fractures

Dislocations

Head and brain injuries
Complete a Free Case Evaluation form now
Call Van Law for Help With Your Washington Escalator Injury Case
If you were injured while riding an escalator in Washington, whether in a shopping mall, museum, airport, or other facility, you may want to consider hiring a personal injury lawyer. Your attorney can help you determine who to hold responsible for your accident. 
No matter the type of injury you suffered, the team at Van Law can help you seek justice. Call us today for a free consultation with one of our Washington team members.
Client Testimonials
These guys are amazing. Helped me throughout the process. Always there when I need help. Inititailly called a law firm (the one that has lots of ads on the radio), but they declined my case. Van Law Firm accepted my case without a second thought! Kudos to Daniel, my case manager, and Amanda who expedited my payment process. Highly recommended.
Milby Mags
Got in an accident at the beginning of the year and they have been awesome, especially with it being my first accident and me being like this. They have been very communicated, stayed in contact with me the whole time, giving me updates when there were any and even when there weren't and answered any question I had. I would recommend them to anyone. Everyone I have talked to there has been very friendly. I would give them a 10 out of 10.
Ethan Gullet
They made sure that my insurance company covered what I paid for them to which included the gap for my car that was totaled. My medical costs were taken care of and reduced substantially so I was able to get more on my settlement. My case manager, Will Garcia, was always helpful in assisting me and answering any questions I had. They really did an amazing job with my case. I would definitely recommend them to anyone in need of this type of legal help. Most lawyers do not help you with the recovery of the car and rental etc. They are amazing.
Teresa Cuthbertson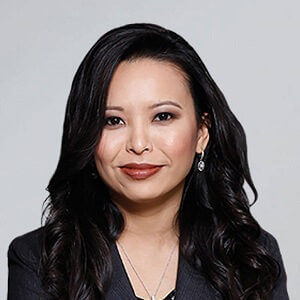 Have you been injured? We can help.
Fill out the form below, and we will get back to you very soon.