Slip and fall accidents can cause severe injuries, from broken bones to traumatic brain injuries, which can take months or even years to recover from. You can file an insurance claim or lawsuit if you believe Walmart is responsible for your damages.
A Washington Walmart slip and fall lawyerfrom Van Law will protect your rights and seek compensation to recover your medical expenses, lost income, and pain and suffering. You can learn more about how legal representation can help you during a free consultation with us today.
Do I Need to Hire a Washington Walmart Slip and Fall Lawyer?
In Washington state, you can pursue a Walmart slip and fall case without hiring a lawyer. However, after an accident, you may have to consider questions like these:
Should I file a lawsuit?

How do I pursue compensation?

Should I talk to Walmart's claims department?

Do I have a case?

Who's responsible for my injuries?
The answers to these questions vary from case to case. Some slip and fall cases involve lawsuits, while others don't. Sometimes it makes sense to speak with Walmart's claims department; sometimes, it doesn't.
At Van Law, we can offer you clarity and guidance that helps you decide your next steps. We can address these common questions and put your worries to rest. The aftermath of a Walmart slip and fall accident doesn't have to be stressful and confusing.
These are the services we offer our Washington state clients:
Investigating the slip and fall to determine what happened

Collecting evidence that establishes your case

Pursuing fair compensation from an insurer

Protecting your rights and interests

Managing your entire case from beginning to end

Filing a claim or lawsuit on your behalf

Keeping you updated on your case's status

Providing guidance throughout the process

Answering your questions and concerns
Why Choose Our Firm?
At Van Law, we put our clients first. To us, you're not a case number – you're an individual with specific needs. Sandy Vanleads our team. Attorney Van is Bar-certified and has multiple accolades and memberships, including:
Super Lawyers 2020

Expertise 2020
When hiring a Washington Walmart a slip-and-fall lawyer from Van Law, it means the following:
We don't get paid unless you receive compensation:

We work on a contingency fee basis, meaning you don't have to pay us anything up front. We don't require any fees unless you receive compensation.

We have an established reputation:

Our team has secured several large settlements for our clients and has 500+ five-star reviews.

We have years of experience:

Our team of attorneys has 100+ years of combined legal experience.

We work only on personal injury cases:

We don't accept cases that don't involve personal injury law. This allows us to fully dedicate our time and resources to one area of law.

We're available 24/7:

We're available whenever you need to reach out, whether that's during regular business hours or late at night.

We do the work for you so that you can recover:

Slip and fall cases involve a lot of heavy lifting, from consistent communication to completing and submitting relevant documentation. You can leave this work to us while you recover from your injuries.
For a free legal consultation with a slip and fall attorneys lawyer serving Washington, call (725) 900-9000
Types of Slip and Fall Injuries
According to the National Safety Council, falls are the leading cause of non-fatal injuries in the U.S. by a wide margin. Slipping and falling can cause a range of injuries, including:
Broken bones (broken hips are the most common type of broken bone injury after a fall)

Sprains

Torn muscles

Lacerations

Head injuries (e.g., a traumatic brain injury (TBI))
Causes of Slip and Fall Accidents
In a legal context, slip and fall accidents refer to incidents caused by another party's negligence. For example, imagine there's a large spill at your local Walmart. The store's management is aware of the spill but fails to clean it up, eventually leading to a customer falling and injuring themselves. The customer could bring a slip and fall claim or lawsuit against Walmart in this example.
Other causes of slip and fall accidents include:
Poorly maintained walkways

Patches of ice near a properties entrance

Faulty doors

Debris

Torn patches of carpet
Washington Slip and Fall Attorneys Lawyer Near Me (725) 900-9000
Slip and Fall Damages
As a slip-and-fall accident victim, you can pursue the following types of damages:
Economic Damages
Economic damages cover the financial toll of your accident. They include:
Loss of employment

Medical expenses and rehabilitation costs

Property damages

Loss of income, benefits, and other earnings

Burial and funeral expenses if you lost a loved one (via a

wrongful death lawsuit

)
Non-Economic Damages
Non-Economic damages are trickier to calculate than economic damages. They provide reimbursement for emotional losses, including:
Pain and suffering

Inconvenience

Mental anguish

Disability

Emotional distress
What Is My Slip and Fall Case Worth?
The monetary value of your slip and fall case depends on several factors, including:
The outcome of settlement negotiations

The severity of your injuries

The law firm you choose to work with
We can discuss and estimate the value of your case. Knowing which damages you qualify for and the potential value of your losses is useful before entering negotiations. This way, you won't be blindsided when offered less than you deserve.
What if I Was Partially Responsible for My Accident?
You can still receive compensation if you were partially responsible for your accident. Washington state adheres to a law known as comparative negligence, per Revised Code of Washington § 4.22.005. This law apportions settlements based on individual fault.
For example, imagine the following was true of your accident:
You were walking in a Walmart and slipped on a spill

Before your fall, you were using your phone and didn't notice wet floor signage
In this case, the store's management tried to mark the spill, yet you still fell and injured yourself. Because you were using your phone before the accident, it's determined that you are 40% responsible for your accident. This means you could only receive 60% of your initial settlement valuation under comparative negligence.
Keep in mind that Walmart might try to take advantage of comparative negligence by arguing that:
The unsafe conditions that caused your fall were obvious.

You weren't paying enough attention.

You were wearing improper footwear.

They appropriately marked the unsafe area of the property.
Our team is familiar with the tactics Walmart might use to lower the value of your settlement. We can push back against them if they occur during your case.
Click to contact our Walmart Slip and Fall Attorneys today
Washington's Statue of Limitations
Washington state's statute of limitations is three years from the date of your injury, per Revised Code of Washington § 4.16.080. If you don't file a lawsuit within three years, you may lose your chance to pursue legal action. Our team can review your case and update you on any relevant deadlines.
Complete a Free Case Evaluation form now
Contact a Washington Walmart Slip and Fall Lawyer Today
Our team is accepting inquiries from those who believe they have a Walmart slip-and-fall case. Call us for a free, no-obligation consultation today.
Client Testimonials
These guys are amazing. Helped me throughout the process. Always there when I need help. Inititailly called a law firm (the one that has lots of ads on the radio), but they declined my case. Van Law Firm accepted my case without a second thought! Kudos to Daniel, my case manager, and Amanda who expedited my payment process. Highly recommended.
Milby Mags
Got in an accident at the beginning of the year and they have been awesome, especially with it being my first accident and me being like this. They have been very communicated, stayed in contact with me the whole time, giving me updates when there were any and even when there weren't and answered any question I had. I would recommend them to anyone. Everyone I have talked to there has been very friendly. I would give them a 10 out of 10.
Ethan Gullet
They made sure that my insurance company covered what I paid for them to which included the gap for my car that was totaled. My medical costs were taken care of and reduced substantially so I was able to get more on my settlement. My case manager, Will Garcia, was always helpful in assisting me and answering any questions I had. They really did an amazing job with my case. I would definitely recommend them to anyone in need of this type of legal help. Most lawyers do not help you with the recovery of the car and rental etc. They are amazing.
Teresa Cuthbertson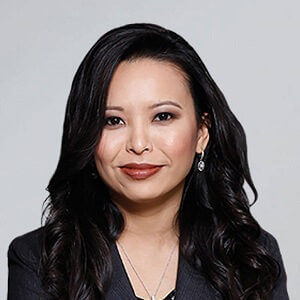 Have you been injured? We can help.
Fill out the form below, and we will get back to you very soon.