When you visit a restaurant in Washington State, you expect the property to be well-maintained and safe. Unfortunately, this is not always the case. Wet floors and poorly lit hallways could lead to slip and fall accidents. 
If you have experienced a slip and fall mishap, a Washington restaurant slip and fall lawyer from Van Law can help you. We understand the restaurant business, insurance coverage, and premises liability cases. Our team knows the long-term effects of severe slip and fall accidents. We're ready to work with you to fight for compensation so you can begin to move on after an injury.
Recoverable Damages After a Washington Restaurant Slip and Fall Accident
After an accident, some victims aren't aware that many of their medical expenses are recoverable. When you experience a slip and fall in a Washington restaurant, the business should be covering your medical costs for any injuries. 
While the damages you can recover will differ depending on your specific injuries, some of the expenses you can recover may include:
Medical treatment

, including surgeries, follow-up care, physical therapy, transportation to and from medical facilities, medical devices, pharmaceuticals, home modifications, and other costs associated with your injuries.

Lost income

if you cannot work due to your injury. This may include future income, as well. 

 
Our slip and fall lawyer can seek compensation for your intangible losses. Some of your recoverable non-economic damages may include:
Pain and suffering

Mental anguish

Loss of life enjoyment 

Scarring and disfigurement

Disability
An attorney specializing in slip and fall accidents in the state of Washington can help in many ways, including helping you understand the types of compensation you might receive. 
For a free legal consultation with a restaurant slip and fall accidents lawyer serving Washington, call (725) 900-9000
Benefits of Working With a Washington Restaurant Slip and Fall Lawyer
When you begin seeking compensation for a slip and fall accident, it is helpful to have the assistance of a Washington restaurant slip and fall attorney. Working with a knowledgeable legal team can grant you peace of mind. Some of the tasks that our slip and fall team will take care of for you include:
Following up on your medical diagnosis and recovery

Investigating the circumstances of your fall

Collecting available CCTV video footage

Understanding your injuries and how they impact your life

Interviewing witnesses

Recreating the accident using experts, if necessary

Determining who is responsible for your injuries

Gathering evidence to support your claim

Handling communications with insurance representatives

Organizing all documentation regarding your case

Filing

essential

paperwork in civil court for a lawsuit

Representing you in all court proceedings
Our job is to fight for your compensation. Your job is to work on healing and recovering from your injuries. Our team will provide frequent updates, so you always know the status of your case. We can work in a multi-lingual capacity, with services in Mandarin, Spanish, and English. When you hire us, we are available 24/7 and can even travel to your location. 
It Won't Cost Anything to Find Out How Our Slip and Fall Lawyer Can Help You
Our firm offers free consultations to discuss your slip and fall accident in Washington state. We'll listen to you and offer options on your next steps. If you decide to pursue compensation, we work with you on a contingency-fee basis, meaning you do not owe us anything upfront. 
Our team will explain our payment agreement in greater detail during your case evaluation. We cover all expenses and work on your case without any funds from you. With your medical costs, household bills, and daily expenditures, you have enough to worry about. Once we resolve your case via settlement or a court award, we collect our fees and reimbursement for any expenses. We get paid when you do.
Washington Restaurant Slip and Fall Accident Lawyer Near Me (725) 900-9000
We Must File Your Slip and Fall Lawsuit on Time
All personal injury cases in Washington state have a filing deadline of three years under RCW § 4.16.080. Certain circumstances could alter your filing deadline, so we recommend you get started on your case as soon as possible. 
Getting help from a personal injury attorney can be beneficial. We can assist you and keep everything on track to ensure timely filing. Our team will maintain a schedule and work to file any necessary paperwork promptly to stay within the deadline.
Click to contact our Restaurant Slip and Fall Lawyers today
Common Injuries We See With Slip and Fall Accidents in the State of Washington
Most restaurants follow guidelines to keep workers safe. Adherence to these safety measures can also protect restaurant patrons. However, despite their best efforts, falls still occur. Some common injuries seen in slip and fall accidents include:
Broken arms, wrists, and elbows

Sprains and strains

Spinal injuries

Traumatic brain injuries (TBI)

Broken hips 

Bruising
The results of a restaurant slip and fall accident can be devastating. Discussing the matter with a law firm that can advise you on compensation for your injuries can be helpful.
Complete a Free Case Evaluation form now
Causes of Washington Restaurant Slip and Fall Accidents
Many slip and fall incidents might have been prevented with proper safety measures. Your accident could have been caused by:
Icy sidewalks

Wet walkways, inside and outside

Spills on floors

Torn carpeting or uneven tiles

Broken handrails on staircases

Obstructions in walkways

Improper or missing signage in hazardous areas
When our team conducts an investigation, we will look at where your accident occurred and record the overall condition of the area. We will interview potential witnesses to determine whether safety protocols were in place when you fell. We will determine if the restaurant might have been able to prevent your fall.
Finding a Washington State Attorney for Your Restaurant Slip and Fall Accident
When you need an ally, a Washington restaurant slip and fall lawyer from Van Law will stand by your side. Our team works tirelessly, providing you with strong legal representation to help you reach a fair case resolution. Contact our team to begin your initial case review.
Take charge of your renovation dreams today by completing our online contact form or calling us.
Client Testimonials
These guys are amazing. Helped me throughout the process. Always there when I need help. Inititailly called a law firm (the one that has lots of ads on the radio), but they declined my case. Van Law Firm accepted my case without a second thought! Kudos to Daniel, my case manager, and Amanda who expedited my payment process. Highly recommended.
Milby Mags
Got in an accident at the beginning of the year and they have been awesome, especially with it being my first accident and me being like this. They have been very communicated, stayed in contact with me the whole time, giving me updates when there were any and even when there weren't and answered any question I had. I would recommend them to anyone. Everyone I have talked to there has been very friendly. I would give them a 10 out of 10.
Ethan Gullet
They made sure that my insurance company covered what I paid for them to which included the gap for my car that was totaled. My medical costs were taken care of and reduced substantially so I was able to get more on my settlement. My case manager, Will Garcia, was always helpful in assisting me and answering any questions I had. They really did an amazing job with my case. I would definitely recommend them to anyone in need of this type of legal help. Most lawyers do not help you with the recovery of the car and rental etc. They are amazing.
Teresa Cuthbertson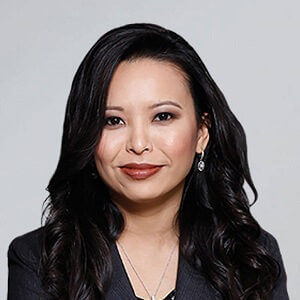 Have you been injured? We can help.
Fill out the form below, and we will get back to you very soon.