Normally the site of summer fun, pools left unattended, badly maintained, or unsecured can turn into the site of unspeakable tragedy. If you suffered nonfatal injuries at a pool or lost a loved one to drowning, we can investigate whether someone's carelessness caused it.
Our pool drowning lawyers serving Auburn, WA can identify liable parties, negligence, and, most importantly, opportunities for compensation.
How a Lawyer Can Help With Your Pool Drowning Case in Auburn, WA
Each client has different needs following a pool accident. The team at Van Law can analyze your particular concerns and challenges to chart a unique path to compensation.
Moreover, we can help with:
Filling out paperwork
Understanding legal terms
Identifying the liable party
Gathering evidence
Adhering to deadlines
Assessing losses
Filing your lawsuit
We can take these basics off your plate to start and then tackle the specifics.
Unsure Whether You Have a Case?
Our swimming pool injury attorneys can build your case by connecting the following events:
A property owner, pool designer, or product manufacturer owed you a duty of care to create safe environments and products.
They failed to uphold that duty by not taking steps to prevent an accident.
Their failures caused you or a loved one to suffer a drowning accident.
Because you suffered injuries or lost a loved one, you are owed compensation.
Failures by liable parties could include:
Lack of fencing
Failure to lock a pool gate
Lack of warning about risks
Poor pool maintenance
Design flaws
Faulty products
Equipment installation errors
Lack of supervision
In other words, if someone failed to take reasonable precautions to prevent an accident, they are liable if something happens. We can prove this through evidence like witness statements and security footage, and create a timeline of events.
Facing Difficulties with Insurance?
Pool accidents fall under premises liability, so you may deal with any number of insurance policies. Insurers are keen to reduce their liability to you. They may try to lowball you or find excuses to deny your claim entirely. They may even blame the victim for the accident.
This is already a difficult time. We can talk to them for you. Our attorneys can handle all interactions with adjusters, the liable party, or anyone else involved.
For a free legal consultation with a pool drowning lawyer serving Auburn, call (725) 900-9000
Van Law Offers Support from Experienced Pool Drowning Lawyers
Our pool drowning lawyers serve victims in Auburn by placing a focus on intentional customer service:
You can call anytime with concerns or questions
Our consultations are free
You don't pay us unless we win
We offer services in fluent Spanish
As our testimonials can attest, we are committed to making this process as stress-free as possible. We are guided by your needs and concerns, so don't hesitate to let us know what we can do to help you through this difficult time.
Auburn Pool Drowning Lawyer Near Me (725) 900-9000
If You Lost a Loved One to a Pool Drowning in Auburn, WA
If you lost someone in a pool accident, we can pursue compensation for:
Related medical expenses
Future lost income
Funeral and burial costs
Pain and suffering
Emotional distress
We don't want you to struggle to give your family member the proper farewell, nor do we want you to face financial worries in other areas. Your grief is burden enough. Our pool accident lawyers can negotiate for compensation that covers any losses related to this incident and give you time to grieve and spend time with your family.
Compensation Honoring Relationships
According to RCW § 4.20.020, family members who can file a wrongful death lawsuit after a fatal drowning include spouses, children, stepchildren, and parents, among others.
Wrongful death cases can provide damages for family members based on their relationship to the deceased. For instance, you could receive compensation for:
Loss of parental guidance
Loss of spousal support and intimacy
Loss of companionship
Click to contact our Auburn Personal Injury Lawyers today
If You Were Injured in a Nonfatal Pool Drowning Incident
The Consumer Product Safety Commission reports that there were an estimated 6,700 nonfatal drowning injuries over just two years. Even if you do not lose your life, surviving a drowning accident can leave you with catastrophic injuries, some of which could affect you for the rest of your life.
One particularly devastating nonfatal drowning injury is an anoxic brain injury. The Shepherd Center highlights some of the consequences, including vision problems, difficulty with memory, personality changes, and motor impairment.
Whatever your struggles are following a brain injury, our attorneys can pursue compensation to fit your needs, including:
Visits to specialists
Physical therapy
Occupational therapy
Speech and language therapy
Mental health support
At-home care
Stays at in-patient facilities
Long-term medication
Medical equipment
Our Auburn, WA pool drowning attorneys can pursue damages for any costs and losses related to the incident, including:
Medical expenses (including any of the above costs)
Diminished earning capacity
Past and future lost income
Disability
Pain and suffering
Mental anguish
Reduced quality of life
An insurance adjuster may try to chip away at what you receive, undervaluing your injuries or offering low settlements. We can consult your doctor to receive a full account of your medical losses and prognosis. We can fight for every dollar you deserve.
Complete a Free Case Evaluation form now
Get Your Free Case Review From Our Pool Accident Attorneys
If you lost a loved one or suffered injuries from a nonfatal drowning, the attorneys at Van Law can help. Our pool drowning lawyers are proud to serve the people of Auburn, WA. You have enough to worry about right now. Let us handle the stress and work of your case. Contact our office today to schedule your free, no-obligation consultation.
Client Testimonials
These guys are amazing. Helped me throughout the process. Always there when I need help. Inititailly called a law firm (the one that has lots of ads on the radio), but they declined my case. Van Law Firm accepted my case without a second thought! Kudos to Daniel, my case manager, and Amanda who expedited my payment process. Highly recommended.
Milby Mags
Got in an accident at the beginning of the year and they have been awesome, especially with it being my first accident and me being like this. They have been very communicated, stayed in contact with me the whole time, giving me updates when there were any and even when there weren't and answered any question I had. I would recommend them to anyone. Everyone I have talked to there has been very friendly. I would give them a 10 out of 10.
Ethan Gullet
They made sure that my insurance company covered what I paid for them to which included the gap for my car that was totaled. My medical costs were taken care of and reduced substantially so I was able to get more on my settlement. My case manager, Will Garcia, was always helpful in assisting me and answering any questions I had. They really did an amazing job with my case. I would definitely recommend them to anyone in need of this type of legal help. Most lawyers do not help you with the recovery of the car and rental etc. They are amazing.
Teresa Cuthbertson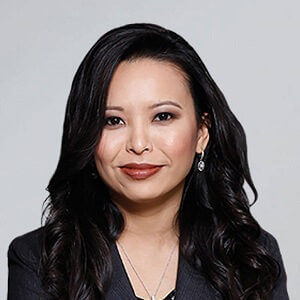 Have you been injured? We can help.
Fill out the form below, and we will get back to you very soon.