Award-Winning Personal Injury Law Firm Fighting for Auburn Accident Victims
After years of handling personal injury and mass tort cases, we are unfortunately all too aware of the fact that Auburn residents and Washingtonians all over the state are injured in various accidents every day. That is why we work so hard fighting on behalf of our clients, so that they may receive both the financial compensation and the medical treatment that they need and deserve. At Van Law Firm, we place client service at the center of all we do, and with over $150 million in settlements so far, that mindset is paying off.
As a respected and ever-growing firm, we pride ourselves on our ability to accept and settle a wide variety of different case types. Even if your claim isn't listed here, potential clients can always feel free to reach out to us if there is a question about whether or not we can accept their case. We are, however, always looking for new cases for the following claims:
Auto collisions
Product liability claims
Uninsured and underinsured motorist claims
Wrongful death cases
Workers' Compensation
Bad faith insurance claims
Nursing home and elder abuse
Motorcycle crashes
Premises liability claims
Trucking accidents
As a personal injury firm, we understand that anyone who is contacting us in the first place has probably been through a lot already, and so we work diligently to take the burden of rising expenses off their shoulders. Flexibility is never an issue with us, as we can make any arrangement or accommodation that best suits your needs.
For a free legal consultation with a personal injury lawyer serving Auburn, call (725) 900-9000
Personal Injury Doctrine in Washington State Courts
Personal litigation as a whole is sometimes referred to as a form of "restorative justice," meaning that it seeks to rectify negligence or wrongdoing by forcing the party at fault (defendant) to pay compensation to the affected party (plaintiff) for the physical and psychological injuries that were caused by the accident in question. In US court systems, as you might suspect, every state has its own personal injury regulations. Retaining a qualified attorney is the only way to ensure that your case will be within compliance and run smoothly.
For Washington cases, one such provision is that of comparative fault. Broadly speaking, comparative fault asserts that all parties on both sides of litigation may be given a percentage of fault, not just the defendant. Any party who has the highest percentage of fault will likely not receive any money, regardless of injuries. So, for a hypothetical example, let's say that John is injured by Bob in a car accident. After John files a personal injury suit against Bob, the court rules that the fault be split 65-35 in favor of John, and his damages are $100,000. His actual end pay would be $65,000, after you reduce the original number by 35 percent (his percentage of fault).
Let us evaluate your situation and determine the best path to take to help you achieve your goals. Give our injury attorneys a call today at (360) 200-0000.
Auburn Personal Injury Lawyer Near Me (725) 900-9000
Types of Damages for Auburn Accident Victims
Personal injury cases are filed in civil courts, which indicates that the verdict in question is concerned with financial restitution instead of criminal charges and sentences. This means that the plaintiff's only path to victory is to successfully argue that the defendant was negligent and that your damages are warranted. This is just another reason to hire an attorney, as you will almost certainly settle for less or nothing at all without one.
The majority of debates have to do with compensatory damages. These are by far the most common, and most people are at least relatively familiar with them. They can include:
Medical costs
Property damage
Lost wages, damage to future earnings
Disability
Loss of enjoyment
Pain and suffering
Loss of companionship
In the event that a defendant acted especially recklessly or negligently, punitive damages may be awarded as well. These are steep fines that go further than just standard compensation– they are meant as a punishment for behavior that courts don't want others to follow. Attorneys don't necessarily set out to argue for punitive damages, as only about 5 percent of all claims will involve them.
No obligation consultations are always free.
Let us help you!

Call Now: (360) 200-0000

We are available 24/7
Click to contact our Nevada Personal Injury Lawyers today
Contact Auburn's Most Trusted Personal Injury Firm
When you've been hurt by another in an accident and your expenses just keep rising, contact the most respected personal injury firm in Auburn as soon as possible. At Van Law Firm, our Auburn attorneys can help recover the compensation you need and the treatment you deserve. Call our Washington office today at (360) 200-0000 to learn more.
Client Testimonials
These guys are amazing. Helped me throughout the process. Always there when I need help. Inititailly called a law firm (the one that has lots of ads on the radio), but they declined my case. Van Law Firm accepted my case without a second thought! Kudos to Daniel, my case manager, and Amanda who expedited my payment process. Highly recommended.
Milby Mags
Got in an accident at the beginning of the year and they have been awesome, especially with it being my first accident and me being like this. They have been very communicated, stayed in contact with me the whole time, giving me updates when there were any and even when there weren't and answered any question I had. I would recommend them to anyone. Everyone I have talked to there has been very friendly. I would give them a 10 out of 10.
Ethan Gullet
They made sure that my insurance company covered what I paid for them to which included the gap for my car that was totaled. My medical costs were taken care of and reduced substantially so I was able to get more on my settlement. My case manager, Will Garcia, was always helpful in assisting me and answering any questions I had. They really did an amazing job with my case. I would definitely recommend them to anyone in need of this type of legal help. Most lawyers do not help you with the recovery of the car and rental etc. They are amazing.
Teresa Cuthbertson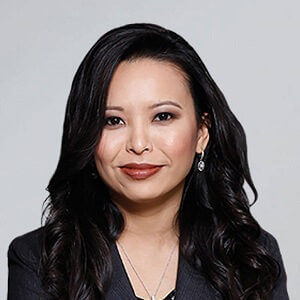 Have you been injured? We can help.
Fill out the form below, and we will get back to you very soon.