If you were injured during a visit to a private residence, retail store, or another premises in Auburn, WA, you could be facing serious physical and life challenges. Your injury may have been preventable or caused by the negligence of the property owner, manager, or proprietor. In this case, you could have the legal right to demand compensation. An Auburn, WA premises liability lawyer can help you collect compensation for your injuries.
At Van LawFirm, we know how to hold careless property owners and others responsible for their negligence. We can stand up for your rights and seek the best possible financial results available. Let us take on your legal challenges so that you can focus on your recovery.
What Damages Can You Receive in a Premises Liability Case?
It's no secret that medical bills can be expensive. Even a relatively minor injury can cost tens of thousands of dollars to properly treat. That could include immediate and ongoing treatment of an injury you sustained on someone's premises. Medical expenses are almost always at the top of the list of economic damages in a premises liability case. However, they are not the only economic damages accident victims suffer.
Other examples of economic damages our premises liability lawyers may pursue on your behalf include:
Lost wages

, in cases where your injuries leave you unable to work

Reduced ability to earn income

, if your injuries prevent you from returning to work for months, years, or even permanently

Personal property

that was destroyed
Many accident victims also suffer losses that don't have a fixed dollar value, such as pain and suffering or psychological trauma. If, for example, you sustained an injury that prevents you from working and playing sports with your children, we can also demand compensation for lost quality of life. This is an example of non-economic damages. Our premises liability lawyers will demand the full amount of both your economic and non-economic damages.
What Is Your Auburn, WA Premises Liability Case Worth?
The value of your premises liability case is the sum total of the economic and non-economic damages you suffer. However, that total can differ widely from case to case. Variables like your medical bills and how much pain and suffering your injuries caused are all specific to your situation. That's why estimating the dollar value of your case is something you may want to hire a premises liability attorney to help you with.
Van Law Firm offers free case consultations to all prospective clients. We welcome the opportunity to talk to you about your case and give you our professional opinion about your options. While we will need to investigate your case's facts to tell you the exact amount you could recover, we can explain which damages you may qualify for during your free case review.
For a free legal consultation with a premises liability lawyer serving Auburn, call (725) 900-9000
What Can an Auburn Premises Liability Attorney Do for You?
A premises liability attorney from Van Law Firm can help prove that your accident was caused by the negligence of the property owner. We do that through an evidence-gathering process that includes:
Requesting documents such as occupancy permits and other safety certificates to make sure they are up to date and in compliance with local codes

Requesting any private surveillance video of the incident where you were hurt

Interviewing you and any witnesses about the circumstances leading up to your accident

Reviewing the history of the building to see if there is a record of other injuries on the premises
If we find compelling evidence that the owner or operator of the premises where you were injured was negligent, we can make a demand for damages on your behalf. Once that's done, we'll fight for you throughout the entirety of your case. That includes:
Filing your case properly with the courts and ensuring your demand is made before the statute of limitations expires

Compiling your medical bills and non-economic damages

Representing you in settlement negotiations with the premises owner, their insurers, or legal representatives

Representing your case at trial, if necessary
Hire a Premises Liability Lawyer for No Upfront Costs
If you're dealing with medical bills and/or lost wages from an accident you sustained on someone's premises, it's likely that money is tight.
We want you to know that you can get a premises liability lawyer from our firm on your case for no up-front costs. Van Law Firm represents personal injury victims on a contingency basis, which means we only collect a fee if we win your case or collect a settlement.
Auburn Premises Liability Lawyer Near Me (725) 900-9000
Who Can Be Held Liable in an Auburn Premises Liability Case?
Washington law requires property owners to maintain a safe premises under a standard known as a duty of care. When they fail to exercise this duty of care, they can be held liable for damages by the injured party. So, the property owner is almost always one of the parties we seek to hold financially accountable in your premises liability case. However, that liability can extend beyond the property owner.
There are also cases where negligence by someone other than the property owner leads to injuries. For example, if a property owner rents garage space to a mechanic who allows you out onto the shop floor where you are subsequently injured, the mechanic could also share liability for your injuries.
The same principle applies to work done by people that the property owner hires. If there is construction work going on at a property where you're visiting and a falling object hits you, a premises liability lawyer from our firm might seek to hold both the property owner and the contractor financially responsible. Van Law Firm's premises liability attorneys will investigate the facts in your case and hold all the liable parties responsible.
How We Show that a Property Owner Is Liable for Your Accident
Simply being injured while on someone else's premises is not enough to demand damages. To make a credible legal demand for compensation, we must show that the property owner met Washington's legal standard for negligence. To meet that standard, we must demonstrate the following:
The property owner has a duty of care to take reasonable safety precautions on their premises.

Your injury was caused by the failure of the property owner to observe their duty of care. They may have failed to do so by allowing a hazard to exist, failing to correct that hazard in a timely manner, or failing to warn visitors about the hazard.

Your injury (or injuries) caused you to suffer financial harm and other non-economic damages.
Click to contact our Auburn Personal Injury Lawyers today
Kinds of Accidents that Can Lead to Premises Liability Cases in Auburn, WA
There is a long list of potential hazards in businesses and private residences that can lead to injury in a premises liability case. Examples of those hazards include but are not limited to the following:
Falling objects (i.e., construction sites, buildings where renovations are taking place, improperly stacked consumer products)

Uneven floors (i.e., broken tiles, holes in carpets, blocked hallways or aisles)

Improperly functioning safety features (i.e., sprinkler systems that don't come on, faulty smoke or carbon monoxide detectors)

Faulty fixtures (i.e., malfunctioning escalator or elevator, automatic gate closures, or electrical outlets)
It's important to realize these are just some potential hazards you can face inside a building or residence. If you don't see the cause of your injury listed here, a premises liability lawyer from our firm can still fight for your case.
Complete a Free Case Evaluation form now
Contact Van Law Firm for Help With a Premises Liability Case
If you're ready to seek the compensation you deserve, call our team. Let us fight for you while you focus on getting better.
Contact ustoday for a free case review. The call is free and comes with no obligation.
Client Testimonials
These guys are amazing. Helped me throughout the process. Always there when I need help. Inititailly called a law firm (the one that has lots of ads on the radio), but they declined my case. Van Law Firm accepted my case without a second thought! Kudos to Daniel, my case manager, and Amanda who expedited my payment process. Highly recommended.
Milby Mags
Got in an accident at the beginning of the year and they have been awesome, especially with it being my first accident and me being like this. They have been very communicated, stayed in contact with me the whole time, giving me updates when there were any and even when there weren't and answered any question I had. I would recommend them to anyone. Everyone I have talked to there has been very friendly. I would give them a 10 out of 10.
Ethan Gullet
They made sure that my insurance company covered what I paid for them to which included the gap for my car that was totaled. My medical costs were taken care of and reduced substantially so I was able to get more on my settlement. My case manager, Will Garcia, was always helpful in assisting me and answering any questions I had. They really did an amazing job with my case. I would definitely recommend them to anyone in need of this type of legal help. Most lawyers do not help you with the recovery of the car and rental etc. They are amazing.
Teresa Cuthbertson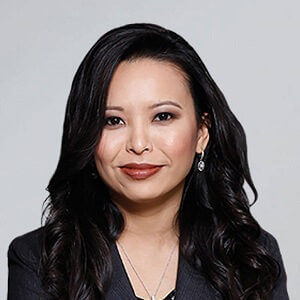 Have you been injured? We can help.
Fill out the form below, and we will get back to you very soon.