Have You Been Injured on Someone Else's Property?
For those who were not aware, admitting an individual onto your business or residential property is a big deal in terms of liability. Every property owner has certain obligations to uphold in terms of outsiders' safety, and when those obligations are neglected or ignored, patrons routinely suffer the consequences. As Las Vegas premises liability attorneys, we see fresh examples of this literally every day.
Las Vegas locals and tourists from all around should explore the city freely and confidently, with the assurance that even if an accident were to happen, the best law firm in the state is there to assist them. Van Law Firm has helped hundreds of victims recover compensation for accidents that happened on both private and public property. Call (725) 900-9000 to see what we can do for you.
For a free legal consultation with a premises liability lawyer serving Las Vegas, call (725) 900-9000
Premises Liability: Definition and Examples
Legally, any accident that takes place on someone else's property that happened due to the property owner's failure to maintain a safe environment is considered a premises liability claim. Slips and falls are by far the most common examples of premises liability, so much so that the two phrases are sometimes used interchangeably. In reality, however, slips and falls are just one example–there are many others, including but not limited to:
Trips and other floor hazards
Burns or electric shocks resulting from unsafe conditions
Drownings or near-drownings
Falling overhead objects
Exposure to noxious substances
Faulty safety equipment (handrails, ladders, etc.)
Unmarked construction zones
Case Criteria
These accidents may happen on public, private, and even government property (although claimants should largely disregard this given the fact that suing government entities is one of the most difficult and complex legal tasks, and is only done in exceedingly rare instances). The criteria each case must meet is the same regardless of the defendant's status:
There was a dangerous or hazardous condition on the premises in question
The property owner was aware of this condition (or should have been aware)
The condition was subsequently the cause of your injuries and damages
These may seem like simple elements, but in practice they are challenging to argue successfully. Typically, the property owner's negligence and the plaintiff's potential fault are the two biggest points of contention. As with any case, victory is never guaranteed, so all claimants should hire an experienced premises liability lawyer to ensure the best chance of success.
Let us evaluate your situation and determine the best path to take to help you achieve your goals. Give our injury attorneys a call today at 702-529-1011.
Las Vegas Premises Liability Lawyer Near Me (725) 900-9000
Common Injuries
Premises liability accidents can range in scope and severity, and so the resulting injuries will also vary. Over the years, we've seen many different injuries arise from these cases, including but not limited to:
Fractures and broken bones
Burns, cuts, or lacerations
Soft tissue damage (muscle, tendon, etc.)
Concussions and whiplash
Traumatic brain injury (TBI)
Back and spine injury
Click to contact our Nevada Premises Liability Lawyers today
Disclaimers and Misconceptions: What Claimants Should Know
Perhaps more so than with other case types, premises liability claimants should consider a few concepts before moving forward. First and foremost, one of the biggest misconceptions about personal injury attorneys is that we "chase" slip and falls and other premises liability claims as a way to grab quick cash from business owners. That could not be further from the truth, for multiple reasons.
High Costs
First, attorneys are also business owners just like anyone else. We have to keep our costs lower than our revenue to continue operations, so we must weigh the potential value of a case against the projected costs before we agree to take it on. To be blunt, premises liability cases tend to be expensive, and the payouts are not always enough to offset those costs. Given the fact that lawyers are not contractors, building and safety experts are almost always needed in order to prove the property owner was actually negligent–these experts have exceptional industry knowledge that is not cheap by any means.
There are going to have to be some substantial damages at stake in order for any attorney to consider accepting a premises liability claim. If you fell in Walmart and bruised your leg, the amount of compensation you would recover would never match the costs that a suit demands. Most of these cases that are successful will involve broken bones, brain injury, spine injury, etc.
Property Owners' Rights
Property owners also have certain rights in terms of defense. The biggest is that they must have adequate notice, or a reasonable window of time to react to a hazard before being considered negligent. In other words, if an employee spilled water on the floor and someone slipped on it literally seconds after, then the defendant did not have adequate time to address and fix the issue and therefore would likely not be considered liable. Similarly, the hazard must be obvious enough to warrant fault. To continue with our example, if the spill in question was a one-inch diameter puddle tucked away in a corner, that hazard is not obvious enough to warrant negligence.
High Chance of Trial
Additionally, business owners are not nearly as afraid of these claims as people tend to think, especially resorts and casinos who deal with these cases all the time. The threat of suit will likely not faze them unless the accident was severe enough that it is unavoidable. Even when you do file suit, a large percentage of defendants will utterly refuse to acknowledge fault and force you to go to trial if you want your money. This only increases the costs and decreases the probability of success, as jurors tend to side with business owners with the reasoning that the plaintiff had to have been somewhat at fault themselves.
Plaintiff's Potential Fault
That brings us to our final point: always remember comparative fault laws. When the courts review your claim, they will analyze your actions just as much as the defendant's, and if they feel you contributed to the accident in any way, you may be assigned a percentage of blame as well. Any percentage you are assigned will be deducted from your total settlement (15 percent blame = 15 percent reduction). So, if you were involved in an accident that was partly your fault, don't fool yourself into thinking you will get away scot-free.
These are not at all intended to scare away claimants, but rather just to explain some of the common pitfalls. At the end of the day, you'll need an attorney to file a claim effectively, and so it never hurts to discuss these things beforehand, as transparency is a foundational aspect of every attorney-client relationship.
No obligation consultations are always free.
Let us help you!

Call Now: (702) 529-1011

We are available 24/7
Complete a Free Case Evaluation form now
Connect With Trusted Las Vegas Premises Liability Attorneys
In Nevada, you may be able to recover money after a crash even if you played a role in why the accident occurred. Nevada follows a modified comparative negligence system to determine liability in automobile wrecks. If you are less than 50% at fault for your accident, you can recover money from the other party.
There is a twist, however. When you are determined to be partially at fault, your award will be reduced according to the percentage of the accident attributable to you. If the court decides that you are 50% or more at fault, you can't recover anything, even if your injuries are severe.
Client Testimonials
These guys are amazing. Helped me throughout the process. Always there when I need help. Inititailly called a law firm (the one that has lots of ads on the radio), but they declined my case. Van Law Firm accepted my case without a second thought! Kudos to Daniel, my case manager, and Amanda who expedited my payment process. Highly recommended.
Milby Mags
Got in an accident at the beginning of the year and they have been awesome, especially with it being my first accident and me being like this. They have been very communicated, stayed in contact with me the whole time, giving me updates when there were any and even when there weren't and answered any question I had. I would recommend them to anyone. Everyone I have talked to there has been very friendly. I would give them a 10 out of 10.
Ethan Gullet
They made sure that my insurance company covered what I paid for them to which included the gap for my car that was totaled. My medical costs were taken care of and reduced substantially so I was able to get more on my settlement. My case manager, Will Garcia, was always helpful in assisting me and answering any questions I had. They really did an amazing job with my case. I would definitely recommend them to anyone in need of this type of legal help. Most lawyers do not help you with the recovery of the car and rental etc. They are amazing.
Teresa Cuthbertson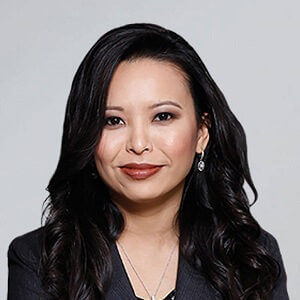 Have you been injured? We can help.
Fill out the form below, and we will get back to you very soon.