A routine trip to the store or even a visit to a private home can leave you with an unexpected injury—and serious hardships. If you're in this situation and your injury was caused by someone else's negligence, you could receive compensation. But you shouldn't have to take on the burden of your legal case alone.
A Bellevue, WA premises liability lawyer from Van Law Firm can fight for your right to demand damages. It isn't fair that you get stuck footing the bill for someone else's carelessness. Whether it's for your lost wages, medical bills, or pain and suffering, Van Law Firm wants to help you get the justice you deserve. We've been handling personal injury cases in and around Bellevue for years, and we want to fight for you, too.
What Damages Can You Seek in a Bellevue Premises Liability Case?
You could demand both economic and non-economic damages in personal injury cases involving premises liability. Examples of economic damages include but are not limited to the following:
Cost of emergency medical treatment for your injuries

Cost of ongoing treatment for your injuries, such as physical therapy or follow-up procedures

Cost of replacing any personal property that was damaged in your accident

Cost of transporting you to medical treatment after the accident

Reimbursement for any wages you lose while recovering from your injuries
Washington injury victims can also demand what is known as non-economic damages in premises liability cases. The principle of non-economic damages recognizes that the impact of your injuries isn't just monetary. Many injury victims endure pain and suffering or may lose their quality of life after being hurt.
The premises liability attorneys at Van Law Firm will make a full demand for both your economic and non-economic damages.
For a free legal consultation with a premises liability lawyer serving Bellevue, call (725) 900-9000
What Can a Tacoma, WA Premises Liability Lawyer Do for You?
We will investigate the circumstances of your injury in search of evidence that proves the property owner in your case did not satisfy their duty of care. That may include things like interviewing witnesses, requesting video surveillance, and examining the history of the premises where you were injured. We may uncover previous instances of people who were hurt there. This is all evidence that an insurance company representing the property owner won't necessarily show you.
That's because they will likely try to downplay your case. However, once a premises liability lawyer from our team goes to work, we'll help you uncover valuable evidence that can help make your case. We will also:
Take the lead in settlement negotiations with the property owner's representatives

File your lawsuit paperwork with the courts

Represent you at trial if negotiations don't lead to a settlement

Make sure you and any witnesses scheduled to testify on your behalf are prepared for trial
Bellevue Premises Liability Lawyer Near Me (725) 900-9000
We Can Help if You Faced an Injury from these Premises Liability Accidents
Office buildings, homes, and private businesses may not appear dangerous, but they all conceal potential areas of harm. Some examples of faults or hazards that can lead to premises liability cases include:
Malfunctioning elevators or escalators

Contractors working on the premises without observing proper safety procedures

Falling objects from store shelves

Locked emergency exit doors

Buildings being allowed to exceed their maximum occupancy

Obstructed hallways

Malfunctioning automatic doors or security gates

Slippery floors or tripping hazards
We can also help if you faced injuries from other causes.
Click to contact our Bellevue Personal Injury Lawyers today
How do You Hold Someone Responsible in a Premises Liability Case?
State laws in Washington give a simple standard that must be met before injury victims can demand damages in a premises liability case. First, every property owner has what is commonly referred to as a "duty of care" for visitors to their premises. That means they must take reasonable measures to minimize safety risks that could result in anyone suffering an injury on their premises.
Examples of these reasonable steps include things like maintaining unobstructed hallways, making sure smoke detectors are in proper working order, and clearly marking emergency exits. If you suffer an injury on any premises due to a property owner's failure to take these kinds of reasonable steps and your injuries cause you losses, our Bellevue premises lawyer could make a case for damages on your behalf.
Who Can Be Held Liable in Premises Liability Cases?
The property owner usually bears the ultimate responsibility for what happens on their premises. However, responsibility for your damages may extend beyond the property owner and include people/parties that the owner allowed onto the premises. For example, if a renter sets a fire while cooking but the smoke detectors don't function, people who were injured in the fire may be able to pursue both the owner and their renter.
The same logic would apply to a contractor who made inadequate repairs to a property, such as installing an electrical appliance that caused a fire in a home you were renting. When you bring your case to Van Law Firm, part of the evidence gathering process will include us taking a complete look at the circumstances of your injury. Our premises liability attorneys will hold all liable parties responsible for your injuries.
Complete a Free Case Evaluation form now
We'll Fight Your Premises Liability Case on Contingency
When you're dealing with medical bills, lost wages, and the emotional fallout of an accident, the last thing you need is another bill. Van Law Firm knows that. We believe the negligent party in your case should foot the bill for your legal representation, not you. Our firm handles cases like yours on a contingency-fee basis.
That means we'll give your case the full benefit of our services and experience without up-front costs. In fact, you'll only pay for our services if we can achieve a positive outcome in your premises liability case. This way, you bear no financial risk in beginning your legal case.
Contact a Premises Liability Lawyer in Bellevue, Washington
If you have any questions about your premises liability case, Van Law Firm wants to help answer them. We offer free consultationsto prospective clients. We can give you our thoughts on your next best steps and share how we could help.
To get started on your case and begin seeking justice, contact Van Law Firm today. The sooner you call, the sooner we can begin fighting for you.
Client Testimonials
These guys are amazing. Helped me throughout the process. Always there when I need help. Inititailly called a law firm (the one that has lots of ads on the radio), but they declined my case. Van Law Firm accepted my case without a second thought! Kudos to Daniel, my case manager, and Amanda who expedited my payment process. Highly recommended.
Milby Mags
Got in an accident at the beginning of the year and they have been awesome, especially with it being my first accident and me being like this. They have been very communicated, stayed in contact with me the whole time, giving me updates when there were any and even when there weren't and answered any question I had. I would recommend them to anyone. Everyone I have talked to there has been very friendly. I would give them a 10 out of 10.
Ethan Gullet
They made sure that my insurance company covered what I paid for them to which included the gap for my car that was totaled. My medical costs were taken care of and reduced substantially so I was able to get more on my settlement. My case manager, Will Garcia, was always helpful in assisting me and answering any questions I had. They really did an amazing job with my case. I would definitely recommend them to anyone in need of this type of legal help. Most lawyers do not help you with the recovery of the car and rental etc. They are amazing.
Teresa Cuthbertson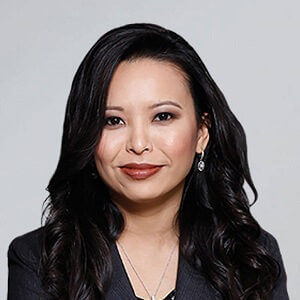 Have you been injured? We can help.
Fill out the form below, and we will get back to you very soon.