Pool drownings are traumatic, regardless of the outcome. If you have recently suffered a loss due to a pool drowning, you may still be grieving but ready to demand the liable party be held accountable to the fullest extent of the law. If you've survived a drowning accident, you may have a long road to recovery and need ongoing medical care for an extended time, maybe the rest of your life.
In either case, a Bellevue WA pool drowning lawyer at Van Law can represent you, fight hard for your compensation, and help you get through these difficult times. With our team advocating for your family, you have time and space to breathe and contemplate your next steps.
Recoverable Damages After a Pool Drowning in Bellevue, WA
Swimming pool accidents happen far more frequently than you may think. According to the Washington State Department of Health, pool drownings are the second-leading cause of death among young children.
When your family is dealing with the aftermath of a pool drowning, it can be difficult to know what your next steps should be. You'll need access to the compensation you're entitled to so you can cover all out-of-pocket and upfront financial expenses and be prepared for what's to come as you begin to rebuild your lives.
There are a wide variety of damages we can pursue in Bellevue pool drowning cases, including:
Mental health counseling
Medical expenses
Loss of income
Lost future earning capacity
Emotional distress and mental anguish
Reduced quality of life
Pain and suffering
Loss of consortium
Funeral and burial expenses, if applicable
Ongoing medical treatment and care
Disfigurement or scarring
These are only a few of the damages that could be recovered in a pool drowning case. Whether you lost a loved one who drowned in a swimming pool accident or you're recovering after suffering debilitating injuries in a pool drowning, you and your family have the right to seek compensation when someone else is responsible.
For a free legal consultation with a pool drowning lawyer serving Bellevue, call (725) 900-9000
How a Bellevue Pool Drowning Attorney Can Help
Choosing the right premises liability attorney to take on your pool drowning case is critical. Van Law is here to help your family get through these emotional and trying times. Our firm can handle all of the legal details of your case, including:
Opening an in-depth investigation into how the accident occurred
Speaking with potential witnesses
Reviewing pool safety inspection logs
Contacting pool equipment manufacturers
Negotiating with insurance companies
Advocating for your family's right to damages at trial if necessary
Bellevue Pool Drowning Lawyer Near Me (725) 900-9000
Costs of Hiring a Pool Drowning Lawyer in Bellevue, WA
After everything you have been through, we want to help in any way we can. That starts with our free case review. We can listen to your story, discuss the details of your case, and develop a plan to move forward.
Further, with Van Law working for you, you get a team of attorneys on contingency. This means you won't pay anything upfront. If we win and you obtain compensation, a percentage of your settlement will cover your attorneys' fees. If we lose, you simply don't owe us attorneys' fees.
Click to contact our Bellevue Premises Liability Lawyers today
Liability and Negligence in Pool Drownings
Figuring out who is responsible for causing your pool drowning injuries or your loved one's death is essential for your claim to be successful. There are a variety of parties who could share fault depending on how the incident occurred.
If part of the pool was defective or malfunctioning in some way, the manufacturer could be to blame. If your child drowned in a public community pool, you may have the right to file a lawsuit against the local government or municipality. Your attorney can thoroughly investigate to ensure all potentially liable parties are held accountable.
Complete a Free Case Evaluation form now
Statute of Limitations for Pool Drowning Lawsuits in Bellevue, WA
Pool drowning lawsuits in Bellevue, WA must be filed before the personal injury statute of limitations expires. Thankfully, Washington state has very victim-friendly personal injury laws in place. The statute of limitations will expire three years from the date of the accident or the date of the decedent's passing, depending on the circumstances of your case.
When there are questions as to when the statute of limitations will expire for your case, it is critical to discuss your concerns with your attorney. You do not want to risk losing your right to seek compensation. The sooner you reach out, the sooner we can begin investigating the incident, gathering evidence, and building your case file.
Our Pool Drowning Lawyers Care Deeply for our Clients
At Van Law, we strive to help our clients get through some of the most difficult times in their lives. They're grateful for our dedication and leave wonderful testimonials:
"This was the best law firm experience I have ever had in my life, and I have had several. Van Law Firm is the best… and the only law firm I will ever use." – Jackin Ralph
"My experience with this firm was great. I worked with Yesenia who kept me updated every step of the way and answered questions I had… Helped make sure my daughter was included as well." – Mary Turner
"I want to thank Van Law Firm for the hard work and dedication they put into my case. My case manager Norma was great and explained everything in detail and answered any questions I had." – Darla Storm
Contact a Bellevue, WA Pool Drowning Attorney for Help Today
If you are dealing with the tragic loss or debilitating injuries of a pool drowning, but do not know where to turn for legal support and advice, reach out to our team at Van Law. We are ready to hear your story and discuss your options.
To schedule your free consultation with a Bellevue, WA pool drowning lawyer, contact our office today.
Client Testimonials
These guys are amazing. Helped me throughout the process. Always there when I need help. Inititailly called a law firm (the one that has lots of ads on the radio), but they declined my case. Van Law Firm accepted my case without a second thought! Kudos to Daniel, my case manager, and Amanda who expedited my payment process. Highly recommended.
Milby Mags
Got in an accident at the beginning of the year and they have been awesome, especially with it being my first accident and me being like this. They have been very communicated, stayed in contact with me the whole time, giving me updates when there were any and even when there weren't and answered any question I had. I would recommend them to anyone. Everyone I have talked to there has been very friendly. I would give them a 10 out of 10.
Ethan Gullet
They made sure that my insurance company covered what I paid for them to which included the gap for my car that was totaled. My medical costs were taken care of and reduced substantially so I was able to get more on my settlement. My case manager, Will Garcia, was always helpful in assisting me and answering any questions I had. They really did an amazing job with my case. I would definitely recommend them to anyone in need of this type of legal help. Most lawyers do not help you with the recovery of the car and rental etc. They are amazing.
Teresa Cuthbertson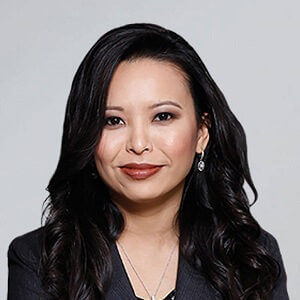 Have you been injured? We can help.
Fill out the form below, and we will get back to you very soon.