Pursuing a sexual abuse case is one of the most challenging yet heroic things a survivor can do. Coming forward often requires people to revisit their most painful experiences and face unwanted scrutiny from their peers. If you were a victim of sexual abuse, you do not have to go through this process alone.
At Van Law, our Bellevue, WA sexual abuse lawyers can navigate you through the legal process while providing compassionate, personalized service. We understand that your well-being and recovery are of utmost importance, and we want to fight for the justice and compensation that can help you heal.
Different Incidents Constitute Sexual Abuse
Some people falsely believe that sexual abuse only pertains to rape, specifically of a child. At Van Law, we understand that various incidents can constitute a sex crime, and we are proud to advocate for survivors, regardless of background, status, or age.
The following acts constitute a sex crime:
Rape

Statutory rape

Groping or inappropriate touching

Indecent exposure

Lewdness

Coercion

Sexting

Sex trafficking

Incest

Sex between pupils and school employees

Child pornography
Other incidents may also be classified as sex crimes.
For a free legal consultation with a sexual abuse lawyer serving Bellevue, call (725) 900-9000
Our Sexual Abuse Lawyers in Bellevue, WA, Handle a Variety of Cases
Just as there are various incidents that constitute sexual abuse, a sex crime can happen in many settings involving different forms of relationships.
At Van Law, we represent all survivors, including:
Children

Elderly adults

Patients

Students

Employees

Spouses and partners

People with physical and/or intellectual disabilities

People who experience housing, economic, and employment insecurity
A few types of sexual abuse cases our sexual abuse attorneys in Bellevue, WA, have handled in the past include:
Sexual abuse by a co-worker or employer

Sexual abuse by a teacher or professor

Clergy abuse or abuse by a religious authority figure

Abuse by a doctor or other medical professional

Nursing home abuse

Daycare or school abuse

Incest

Marital or partner abuse
While some sexual abuse cases are settled out of court, we are not afraid to take legal action to seek the compensation you deserve.
Bellevue Sexual Abuse Lawyer Near Me (725) 900-9000
Seeking Justice Through Civil Action After Sexual Abuse
Our sexual abuse attorney in Bellevue, WA can help you file a civil lawsuit to hold your abuser responsible for the harm they caused. During our investigation, we may also discover that a third party, such as an employer or an institution, also bears the blame for the sexual abuse you experienced.
Sometimes, large corporations try to cover up incidents of sexual abuse to shield their employees and preserve their reputations. This is unacceptable, and we are prepared to pursue justice for the negligence of these entities, as well.
Click to contact our Washington Sexual Abuse Lawyers today
Potential Damages in a Sexual Abuse Case
Sexual abuse can leave lasting effects that trickle their way into every facet of a survivor's life, causing both emotional and financial loss. Some of the damages our Bellevue, WA, sexual abuse lawyers can seek include:
Medical bills, including health insurance claims for abuse-related treatment

Out-of-pocket costs for therapy/ counseling

Lost wages and benefits

Pain and suffering and inconvenience

Post-traumatic stress disorder (PTSD)

Disability

Loss of quality of life

Impaired professional advancement due to work-related abuse

Costs to repair or replace any property damaged during the abuse
We make it a point to seek fair compensation that can help you in the long run. We have negotiated over $150 million in settlements for previous clients, and we want to put our resources to work for you now.
Complete a Free Case Evaluation form now
The Sexual Abuse Lawyers With Van Law Are Committed to Client-Focused Legal Care
Sexual abuse cases are uniquely sensitive, and we pride ourselves on providing survivors with compassionate, confidential services.
We want to listen to what you have to say before we tailor a legal strategy to your case. We know every survivor has an individual story to tell and that it takes courage to do so. You can trust us to provide the personalized care you deserve.
After Sexual Abuse, Call the Police and Seek Medical Attention
Nothing is more important than your safety and well-being. If you or a loved one suffered sexual abuse, call your local police immediately. Reporting a sex crime as soon as possible helps the authorities preserve evidence, such as DNA samples, which can be instrumental in holding your abuser accountable.
At the time, make sure to prioritize your safety and well-being. See a doctor as soon as possible to begin any treatment you may require. The road to healing may seem endless, but we can help you along the way. Our goal is to seek justice and secure compensation for the recovery and therapy that can help you heal from this traumatic experience.
How Long You Have to Take Legal Action for Sexual Abuse in Washington State
According to the statute of limitations in Washington, you generally have three years to file a civil lawsuit for sexual abuse. Three years may seem like a long time, but it also takes time to build your case.
Our legal team can help determine how long you have to take legal action and work to streamline the filing process.
Let Our Bellevue, WA, Sexual Abuse Attorneys Help You Heal and Seek Justice
Healing from sexual abuse can be a long process, and you deserve support along the way. Therapy and counseling can help, and you deserve access to such important medical resources. You also deserve justice, yet coming forward with a claim or lawsuit can seem impossible. That's where Van Law can help.
You have the right to hire legal representation when holding your abuser or another liable party accountable. Let us handle the legal process so that you can seek justice. Call our team for a free consultation.
Client Testimonials
These guys are amazing. Helped me throughout the process. Always there when I need help. Inititailly called a law firm (the one that has lots of ads on the radio), but they declined my case. Van Law Firm accepted my case without a second thought! Kudos to Daniel, my case manager, and Amanda who expedited my payment process. Highly recommended.
Milby Mags
Got in an accident at the beginning of the year and they have been awesome, especially with it being my first accident and me being like this. They have been very communicated, stayed in contact with me the whole time, giving me updates when there were any and even when there weren't and answered any question I had. I would recommend them to anyone. Everyone I have talked to there has been very friendly. I would give them a 10 out of 10.
Ethan Gullet
They made sure that my insurance company covered what I paid for them to which included the gap for my car that was totaled. My medical costs were taken care of and reduced substantially so I was able to get more on my settlement. My case manager, Will Garcia, was always helpful in assisting me and answering any questions I had. They really did an amazing job with my case. I would definitely recommend them to anyone in need of this type of legal help. Most lawyers do not help you with the recovery of the car and rental etc. They are amazing.
Teresa Cuthbertson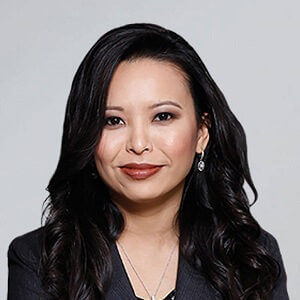 Have you been injured? We can help.
Fill out the form below, and we will get back to you very soon.