Sexual abuse is an unfortunate and traumatic experience. As such, abuse victims deserve to have the best chance possible of recovering fair compensation, and that's where we come in–the experienced Centennial Hills NV sexual abuse attorneys from Van Law are standing by to hold liable parties accountable.
We've defended the rights of injured Nevadans for over a decade, and we understand just how vulnerable and angry victims can be when coming forward.
Elite Centennial Hills Civil Sexual Abuse Attorneys Ready To Fight on Your Behalf
At this point, we must mention that sexual abuse claims can be either civil or criminal actions. For those who may be unaware, criminal cases revolve around charges, sentences, and convictions, whereas civil cases are concerned with financial compensation only. Van Law is a personal injury firm, meaning that we only accept civil claims.
However, even though we cannot adjudicate criminal cases, we must note that civil and criminal cases can run concurrently, and if a claimant is unsuccessful in a criminal trial, they have the ability to file a civil claim afterward. Our Centennial Hills personal injury lawyer can manage your civil case by:
Advocating for your rights
Gathering evidence of your damages
Communicating with the liable party and their team so you do not have to
Assigning a value to your intangible losses to help you seek a fair settlement
Keeping you updated about how your case is progressing
Informing you of your legal rights and explaining the laws that apply to your case
Filing your case and completing all the necessary paperwork for you
Our team advocates for sexual abuse survivors. You should focus on healing while our team fights for justice on your behalf.
For a free legal consultation with a sexual abuse lawyer serving Centennial Hills, call (725) 900-9000
We Fight for Centennial Hills Sexual Abuse Survivors and Pursue Damages
Our team has experience helping survivors of sexual abuse pursue the compensation they need. We will investigate your case to determine which damages you can demand.
These may include:
Pain and suffering
Lost life enjoyment
Mental anguish
Scarring and disfigurement
Lost income
Reduced earning capacity
Medical expenses
Once we understand the details of your case, we can fight for financial recovery that covers the losses you suffered. We understand it can be difficult to share the details of your sexual abuse case. Our team aims to make you feel as comfortable as you can to discuss your case. We will not push you to talk until you are ready.
Centennial Hills Sexual Abuse Lawyer Near Me (725) 900-9000
Nevada Laws Regarding Sex Crimes and Common Examples of Abuse Claims
In Nevada, sex crimes carry harsh penalties, and those found guilty of abuse can be hit with criminal sentences, plaintiffs' damages, and other punishments like sex offender registration. Any felony or misdemeanor charge that features a sexual element is considered a sex crime, and these charges cannot be redacted from a defendant's record once convicted.
However, as mentioned above, a criminal conviction is not necessary to pursue a civil claim. Sex crimes are more wide-ranging than you might think, including but not limited to:
Rape
Statutory rape
Groping or inappropriate touching
Lewdness
Indecent exposure
Sex trafficking
Incest
Sex between pupils and school employees
Child pornography
Coercion
Sexting
We Can Help You Collect Evidence and Pursue Justice in Centennial Hills, NV
Sexual abuse claims that are filed in civil court work the same way as other personal injury claims in the sense that they can settle outside of court or proceed to trial if no agreement is reached.
If a claim does proceed to litigation, plaintiffs will need to emphasize any circumstantial evidence that may be available to them, including photos, videos, or any DNA evidence. In addition, the plaintiff's burden of proof is much lower for civil cases, meaning that they only need to prove that the defendant was at least 51 percent likely to be responsible for the plaintiff's damages.
We've helped enough abuse victims to know that the claim process can be extremely stressful and scary, especially if they know the perpetrator personally. At Van Law, we understand these feelings and that is why we are dedicated to providing the best service possible while also maintaining a high level of professionalism and empathy. We want all potential claimants to know that we provide a safe space, and they will never feel belittled, disrespected, or discriminated against.
Click to contact our Sexual Abuse Lawyers today
Determining the Party at Fault in a Sexual Abuse Claim
Regardless of position or title, anyone who is found to have committed some form of sexual abuse can be held responsible for a claimant's damages. That being said, one of the most unfortunate aspects of these cases is that oftentimes victims know their abusers personally in some capacity.
Abusers will typically try to leverage those relationships to exploit a sense of trust to persuade victims to do things they aren't comfortable with, and they may also try to utilize drugs and alcohol to try and lower victims' inhibitions. Common abuser/victim dynamics include:
Spouses
Doctors and patients
Teachers and students
Caregivers and elderly patients
Bosses and employees
Landlords and tenants
Police and citizens
Many abuse victims are reluctant to speak about their experiences, and this is usually caused by fear of further harm or disbelief from authorities. This cycle is extremely brutal and toxic, and we at Van Law Firm urge all sexual abuse victims to get help immediately, even if you choose another firm. Additionally, anyone who is aware of ongoing abuse is obligated to report it.
Complete a Free Case Evaluation form now
How Statutes of Limitations Affect Nevada Sexual Abuse Cases
Fortunately for Nevada sexual abuse victims, the state is extremely lenient with regard to statutes of limitations. While most accident victims have two or three years to come forward, sexual abuse victims are given 20 years from the date of loss (DOL) to pursue a claim. In addition, if a police report is filed before that time, or if DNA evidence from the abuser is found, then the statute no longer applies at all, as explained in NRS § 171.082 and NRS § 171.083.
Furthermore, those who were abused as children also have certain rights–those who were unknowingly abused as children can come forward up until they turn 43, and those who were of their childhood abuse have until the age of 36.
Take Your Claim to Experienced Centennial Hills Sexual Abuse Attorneys
Victims of sexual abuse deserve to have every resource possible at their disposal when defending their rights, and that includes qualified legal counsel. Fortunately, the award-winning Centennial Hills NV sexual abuse attorneys from Van Law are ready to help assess your claim and formulate the best possible course of action. Simply call us to get started with a free and confidential consultation.
Client Testimonials
These guys are amazing. Helped me throughout the process. Always there when I need help. Inititailly called a law firm (the one that has lots of ads on the radio), but they declined my case. Van Law Firm accepted my case without a second thought! Kudos to Daniel, my case manager, and Amanda who expedited my payment process. Highly recommended.
Milby Mags
Got in an accident at the beginning of the year and they have been awesome, especially with it being my first accident and me being like this. They have been very communicated, stayed in contact with me the whole time, giving me updates when there were any and even when there weren't and answered any question I had. I would recommend them to anyone. Everyone I have talked to there has been very friendly. I would give them a 10 out of 10.
Ethan Gullet
They made sure that my insurance company covered what I paid for them to which included the gap for my car that was totaled. My medical costs were taken care of and reduced substantially so I was able to get more on my settlement. My case manager, Will Garcia, was always helpful in assisting me and answering any questions I had. They really did an amazing job with my case. I would definitely recommend them to anyone in need of this type of legal help. Most lawyers do not help you with the recovery of the car and rental etc. They are amazing.
Teresa Cuthbertson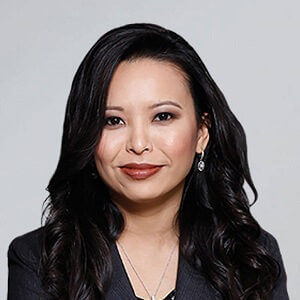 Have you been injured? We can help.
Fill out the form below, and we will get back to you very soon.