A premises liability case involves an injury that occurs on someone else's property. The owner or occupier of that property could be liable for your injuries if they failed to take reasonable steps to protect you. These accidents can occur in countless ways, from swimming pool injuries to slip and fall accidents. A Centennial Hills NV premises liability lawyer could help you pursue legal action based on any of these accidents.
If you suffered an injury on someone else's property, you might be entitled to damages. You do not have to navigate the legal system alone, as experienced legal counsel could provide you with the guidance you need. Let a premises liability lawyerhelp you maximize your financial recovery.
You Could Be Entitled to a Wide Range of Compensation
In order to maximize your recovery from your premises liability case, it is important to understand that you could be entitled to multiple types of damages. There are numerous types of compensation that could provide for your financial, emotional, and physical losses resulting from your accident. A premises liability attorney in Centennial Hills could help you pursue the following types of damages.
Lost Wages
Compensation for lost wagesis an important part of many premises liability cases. If you are too hurt to work following an accident, you could face a sudden and unexpected decrease to your income. Our firm could help you negotiate a settlement that replaces the wages you lost due to your injury.
Medical Bills
A significant aspect of many premises liability cases is the cost of medical treatment. Many injuries sustained on the property of another person require ongoing treatment. These medical costs can be significant, especially for conditions that require care for the rest of your life. Your past and future medical expenses could be covered in a successful personal injury lawsuit.
Pain and Suffering
Physical pain is a common side effect of premises liability accidents. This pain can fade over time for some people. For others, it could be permanent due to injuries like nerve damage. In either case, it is possible to seek damages based on pain that would not have occurred but for the negligence of the property owner.
Disfigurement
Another subjective type of compensation relates to disfigurement. Some injuries can leave physical scarring or disfigurement that never goes away. Even if the injuries heal, any lasting disfigurement could have a harmful impact on your quality of life. Compensation could be available based on the extent of your disfigurement.
Diminished Future Earning Power
Missing out on earnings while you recover from your injuries is only one way that your finances could be impacted in a premises liability accident. If you suffer injuries with permanent consequences, it could impact your ability to earn a living. Long-term or permanent health conditions could limit the type of work you are able to perform, which could limit your employment options. Your personal injury lawsuit could seek compensation based on your reduced future earnings.
For a free legal consultation with a premises liability lawyer serving Centennial Hills, call (725) 900-9000
Premises Liability Cases Can Take Many Forms
Not all premises liability cases are alike. In fact, there are many different fact patterns that could result in liability for a property owner or occupier. Some common cases include:
Slip and Fall Accidents
Slips, trips, and falls are some of the most common types of premises liability cases. These accidents can involve a slippery surface, a loose extension cord, or even poor lighting. A property owner that fails to address a fall hazard could be liable for any injuries that occur.
Swimming Pool Accidents
Swimming pools are another common cause of premises liability cases. Drowning and diving accidents are common, as are injuries that occur in empty, abandoned pools. Property owners have an obligation to prevent pool-related injuries.
Exposure to Hazardous Substances
Some premises liability cases are not based on acute injuries. Legal action could be an option if short- or long-term exposure to harmful substances eventually results in serious health issues. For example, exposure to toxic chemicals due to a leak could serve as the basis for a premises liability lawsuit.
Centennial Hills Premises Liability Lawyer Near Me (725) 900-9000
An Attorney Could Resolve Your Premises Liability Case
When you work with a Centennial Hills NV premises liability lawyer, your legal counsel could help you secure a positive outcome in your case in more than one way. Many cases like yours are resolved when the parties reach a mutual settlement agreement. In other situations, a trial verdict might be the only option for compensation.
For most people, the best-case scenario for a premises liability case is to reach a settlement before it is necessary to file a lawsuit. This is a possibility in many cases, as settlements are common. Receiving an offer from the other party or their insurance company does not mean it will be worth accepting, however. Our firm could ensure that you reject unreasonable settlement offers. We can negotiate on your behalf to help you avoid the bullying tactics insurance companies are known for.
Although premises liability cases frequently settle, some are likely to go to trial. This is the case when the defendant refuses to accept any responsibility for your injury. Trials are also common when the defendant lacks adequate insurance coverage and does not have the assets to settle your case. Taking your case to trial could result in a judgment, which you could use to collect what is owed from the liable party.
Click to contact our Centennial Hills Personal Injury Lawyers today
Discuss Your Options with an Attorney
If you are considering legal action after an injury on another person's property, never forget that you have the right to hire legal counsel to support you. Having a strong team standing by your side could make a tremendous difference in the outcome of your case.
The attorneys of Van Law Firm are ready to advocate for you following your injury. Our team understands how to hold negligentproperty owners accountable, and we are ready to put our experience to work for you. Reach out to a Centennial Hills NV premises liability lawyer today for your free consultation.
Client Testimonials
These guys are amazing. Helped me throughout the process. Always there when I need help. Inititailly called a law firm (the one that has lots of ads on the radio), but they declined my case. Van Law Firm accepted my case without a second thought! Kudos to Daniel, my case manager, and Amanda who expedited my payment process. Highly recommended.
Milby Mags
Got in an accident at the beginning of the year and they have been awesome, especially with it being my first accident and me being like this. They have been very communicated, stayed in contact with me the whole time, giving me updates when there were any and even when there weren't and answered any question I had. I would recommend them to anyone. Everyone I have talked to there has been very friendly. I would give them a 10 out of 10.
Ethan Gullet
They made sure that my insurance company covered what I paid for them to which included the gap for my car that was totaled. My medical costs were taken care of and reduced substantially so I was able to get more on my settlement. My case manager, Will Garcia, was always helpful in assisting me and answering any questions I had. They really did an amazing job with my case. I would definitely recommend them to anyone in need of this type of legal help. Most lawyers do not help you with the recovery of the car and rental etc. They are amazing.
Teresa Cuthbertson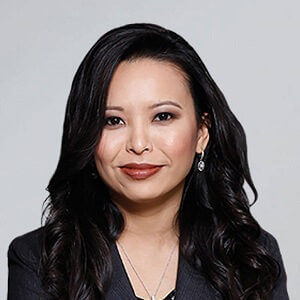 Have you been injured? We can help.
Fill out the form below, and we will get back to you very soon.