In Washington, property owners have an obligation to keep their premises in a safe, working condition. When dangerous hazards arise, they have a duty to identify and address them in a reasonable manner. When a property owner's failure to reasonably address a hazard results in an injury, the injured party could have a viable premises liability case.
Like with any lawsuit, there is a time limit to file a premises liability case in Washington State. This time limit—referred to as the statute of limitations—is a major pitfall for plaintiffs. Thankfully, a Nevada premises liability lawyer from Van Law could make sure you file your case on time.
How Long do I Have to File a Lawsuit?
Your deadline to file a premises liability lawsuit in the State of Washington is governed by the statute of limitations. Each state has adopted its own statute, and Washington's can be found at RCW 4.16.080.
Most of the time, there is a three-year statute of limitations to sue someone for a premises liability accident. This window of time begins on the day your injury occurs. That said, there are also situations where the time to file your lawsuit could be limited.
If you are considering legal action against a government entity, it is important to understand there are additional deadlines beyond the statute of limitations. In addition to filing verified claim forms with the state, you also must wait a certain period of time before you can formally file your lawsuit. This further limits the time you have to pursue your case.
For a free legal consultation, call (725) 900-9000
There Are Exceptions to the Statute of Limitations
While they are not common, there are some exceptions that can provide a plaintiff with additional time to file their premises liability lawsuit in the State of Washington. These three examples are more common in some cases than others, but when they are available, they can pause the statute of limitations.
The most common exception to the statute of limitations involves an injured person under the age of 18. The law finds an injured person younger than 18 not to be competent to file a lawsuit. For that reason, the statute of limitations is usually paused until they reach the age of majority.
Another exception to the statute is when a defendant takes active steps to evade justice. This often involves leaving the state in order to evade being served with a lawsuit. Proving to the court that a defendant has intentionally evaded legal action could result in the statute being paused.
There is also an exception with this time frame for cases where a plaintiff did not immediately recognize their injury or illness. This exception is fairly uncommon in premises liability cases. With any of these exceptions, it is important to rely on an attorney before attempting to use them in your case.
What Is the Purpose of the Statute of Limitations?
There are a few reasons why statutes of limitations exist. First and foremost, they are designed to protect defendants from the potential for unfair or unreasonable delays. As time passes, it can be difficult to mount a defense in a premises liability lawsuit. Evidence from the fall can be lost, recollections can fade, and witnesses can pass away. The primary purpose of this statute is to make certain that the defendant has a reasonable opportunity to develop evidence in their defense.
The statute of limitations also prevents unexpected congestion of court dockets. If plaintiffs can wait as long as they want, it is possible that there could be sudden, unexpected surges in lawsuit filings that make it difficult for judges to keep up with the volume.
Despite the reasons for the statute of limitations, our team is ready to make sure you file your case on time. Van Law can work to resolve your case without risking the expiration of the statute of limitations.
Click to contact our personal injury lawyers today
The Risks of Waiting to Pursue a Premises Liability Case
Waiting to file a premises liability lawsuit is a risky proposition. Every day that you delay is putting your recovery at risk. The consequence of violating the statute of limitations is the dismissal of your case with prejudice. When a court dismisses your lawsuit with prejudice, it brings the current case to an immediate end. What's more, it also blocks you from filing the lawsuit again in the future. Your claim is lost forever.
Missing out on the chance at a successful lawsuit is only part of the consequences of waiting too long to file. If the statute of limitations expires in your premises liability case, you will also miss out on your chance to successfully negotiate with the other side.
Insurance companies and property owners do not have to settle a claim once the statute expires, as there is no risk of ignoring your demand letter. Failing to keep up with the statute can bring your claim to a sudden and disappointing end.
It is important to note that the statute of limitations is not the only reason to avoid lengthy delays prior to pursuing your injury case. The longer you take to speak with a personal injury attorney, the more difficult it will be for them to build a winning case for negligence.
Complete a Free Case Evaluation form now
Talk to an Attorney About the Time Limit in Your Case
If you were injured on another person's property, it is vital that you pay attention to the time limit to file a premises liability case in Washington. Waiting too long to pursue legal action could bring your case to an early and unfortunate end.
Managing the statute of limitations for your personal injury lawsuit is only one of the ways that Van Law could help. Our team understands what it takes to navigate these cases, including complying with all legal deadlines. Contact us today to discuss how we could help with your personal injury claim during a free consultation. Don't wait too long or you could miss out on your chance to file!
Client Testimonials
These guys are amazing. Helped me throughout the process. Always there when I need help. Inititailly called a law firm (the one that has lots of ads on the radio), but they declined my case. Van Law Firm accepted my case without a second thought! Kudos to Daniel, my case manager, and Amanda who expedited my payment process. Highly recommended.
Milby Mags
Got in an accident at the beginning of the year and they have been awesome, especially with it being my first accident and me being like this. They have been very communicated, stayed in contact with me the whole time, giving me updates when there were any and even when there weren't and answered any question I had. I would recommend them to anyone. Everyone I have talked to there has been very friendly. I would give them a 10 out of 10.
Ethan Gullet
They made sure that my insurance company covered what I paid for them to which included the gap for my car that was totaled. My medical costs were taken care of and reduced substantially so I was able to get more on my settlement. My case manager, Will Garcia, was always helpful in assisting me and answering any questions I had. They really did an amazing job with my case. I would definitely recommend them to anyone in need of this type of legal help. Most lawyers do not help you with the recovery of the car and rental etc. They are amazing.
Teresa Cuthbertson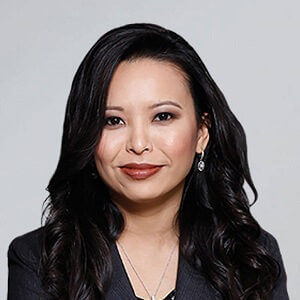 Have you been injured? We can help.
Fill out the form below, and we will get back to you very soon.