The term "premises liability" refers to personal injury cases stemming from an accident on someone else's property. If an injury happens due to a property owner's negligence, a premises liability lawsuit could be appropriate.
If you were hurt on a property you did not own, it is vital that you speak to a lawyer right away. You might have a case for compensation, but pursuing it on your own is a mistake. A Nevada premises liability lawyer from Van Law can help you understand what premises liability means and advise you on your legal options moving forward.
Premises Liability Law
A premises liability lawsuit is a personal injury claim targeting the owners or occupiers of a location where an injury occurred. To file one of these lawsuits, the injured party must have been hurt on property owned by someone else.
Not every accident on another person's property will result in a winning case for compensation. The person occupying the property has an obligation to take care of and maintain the premises. If they fail to take reasonable care by addressing hazards and unsafe conditions, they could be liable following an accident. This is similar to the duty of care that drivers owe others on the road.
The word "reasonable" is important because there are times when an injury can occur despite the best efforts of the property owner. One of the important factors to consider in these cases is how much time the property owner had to address the hazard.
If an accident occurs within moments of the discovery of a hazard, there is likely little any property owner could do to address it. Alternatively, a property owner is more likely to be held liable if they waited for weeks to resolve a hazard that ultimately injured someone.
For a free legal consultation, call (725) 900-9000
Premises Liability Claims Involve Many Types of Accidents
At the heart of any premises liability case is a dangerous condition on another person's property. These conditions can come in countless forms, from tripping hazards to a high risk of chemical exposure. What matters most is that these dangerous conditions have the potential to cause an injury. Some of the most common dangerous conditions include the following:
Fall Hazards
Arguably, the most common form of premises liability case is the slip and fall accident. There are numerous types of hazards that could lead to a fall, such as a wet floor. Some of these accidents occur due to slick surfaces caused by spilled liquids or ice. Other falls occur when debris or objects cause a person to trip and lose their balance.
Hazardous Substances
Some of the most dangerous premises liability accidents result from exposure to harmful substances. This could include contact with dangerous cleaning solvents or electrical wires. Often, these hazards are present in buildings that are under construction or that are not fully built. However, poor maintenance or storage could also result in exposure to a dangerous substance.
Animals
Property owners have a responsibility for any animals they keep on their property. When dogs or other animals attack visitors without provocation, the owner could be liable.
Criminal Activity
One of the least common types of premises liability cases is known as "negligent security" lawsuits. Negligent security cases involve injuries sustained by the victims of a crime on another person's property. Property owners have an obligation to protect their visitors from foreseeable criminal activity. This usually involves notifying them of increased risks, installing security cameras, and installing proper lighting.
The Injuries Associated with Premises Liability Cases Can Vary
Because of the wide range of premises liability cases, it should come as no surprise that there are a large number of potential injuries as well. The area of the body that suffers an injury can vary with these accidents, and that will largely determine the type of injury.
Slip and fall accidents are the most common type of premises liability case. When a person falls unexpectedly, they often suffer injuries to the head, neck, and arms. This could result in anything from a sprained wrist to a traumatic brain injury. Such injuries can lead to costly medical expenses.
Injuries in swimming pools are very different from accidents involving a fall. These injuries usually involve head or neck trauma. In serious cases, these injuries result in paralysis or even death.
Click to contact our personal injury lawyers today
Who Could Be Responsible for a Premises Liability Accident?
There are different parties that could ultimately be liable in a premises liability lawsuit. The most common defendant in this type of case is the owner of the private property where an accident occurred. The property owner is generally responsible for any injuries that occur due to dangerous hazards on the premises. That said, other parties could also be at fault.
Many premises liability injury cases stem from accidents that occur on the private property of a business. It is not unusual for businesses to rent their location from the property owner. In these situations, the business that is leasing the space might also be at fault if an accident occurred on their premises.
It might not always be clear who is ultimately responsible for a dangerous hazard. The personal injury attorneys at Van Law have handled countless premises liability cases, and we understand how to identify all of the responsible parties. Instead of taking our word for it, see our client testimonials to learn how we fought for our other clients following an injury.
Complete a Free Case Evaluation form now
Talk to an Attorney About Your Premises Liability Case
Determining the cause of a premises liability accident is not always easy. The property owner in these cases is usually more concerned about liability than making sure an injured person gets the help they need. In order to maximize your financial recovery, it is in your best interest to rely on legal counsel after suffering an injury on someone else's property.
Van Law is here to help you get the most out of your personal injury case. We have a track record of success when it comes to premises liability cases, and we are ready to help you pursue justice for your injuries. Contact us today for a free consultation.
Client Testimonials
These guys are amazing. Helped me throughout the process. Always there when I need help. Inititailly called a law firm (the one that has lots of ads on the radio), but they declined my case. Van Law Firm accepted my case without a second thought! Kudos to Daniel, my case manager, and Amanda who expedited my payment process. Highly recommended.
Milby Mags
Got in an accident at the beginning of the year and they have been awesome, especially with it being my first accident and me being like this. They have been very communicated, stayed in contact with me the whole time, giving me updates when there were any and even when there weren't and answered any question I had. I would recommend them to anyone. Everyone I have talked to there has been very friendly. I would give them a 10 out of 10.
Ethan Gullet
They made sure that my insurance company covered what I paid for them to which included the gap for my car that was totaled. My medical costs were taken care of and reduced substantially so I was able to get more on my settlement. My case manager, Will Garcia, was always helpful in assisting me and answering any questions I had. They really did an amazing job with my case. I would definitely recommend them to anyone in need of this type of legal help. Most lawyers do not help you with the recovery of the car and rental etc. They are amazing.
Teresa Cuthbertson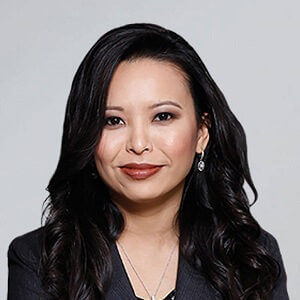 Have you been injured? We can help.
Fill out the form below, and we will get back to you very soon.