If You Have Reason to Believe Your Insurer Acted in Bad Faith, Call Van Law Firm Today
Insurance has always been somewhat of a touchy subject–it's highly recommended and sometimes even mandatory, and yet most of us do all we can to avoid dealing with it. Centennial Hills policyholders pay for multiple kinds of coverage, such as health insurance, car insurance, homeowner's or renter's insurance, life insurance, and more. As such, we expect to receive adequate care and assistance when the need arises, and there is an underlying sense of trust that insurers will act in our best interests.
However, we've been around long enough to tell you that that is not always the case. Insurers don't always play fair, and sometimes they can act in bad faith. The worst part about bad faith scenarios is that the policyholders are often left wondering how they will cover their damages and expenses. Fortunately for Centennial Hills residents and injured Nevadans everywhere, the award-winning team of bad faith insurance attorneys from Van Law Firm are standing by to help. When you're ready to recover the compensation you deserve, call (725) 900-9000 to get started.
Let us evaluate your situation and determine the best path to take to help you achieve your goals. Give our injury attorneys a call today at 725-900-9000.
For a free legal consultation with a bad faith insurance lawyer serving Centennial Hills, call (725) 900-9000
Frequent Examples of Bad Faith Claims
Whenever an insurer is accused of acting in bad faith, there are numerous possibilities as to what that might mean. We've encountered a large number of different bad faith claims–here are a few of the most common examples:
Denials without valid reasoning or explanation
It's not hard to understand that insurers are required to fully disclose why they chose to deny a given claim. These explanations should be thorough and relevant. If you were denied coverage and the reasoning they provided was insufficient, unclear, or somehow incomplete, you may be eligible for a bad faith claim.
Unnecessary or unreasonable delays
One of most common strategies insurers use to try and avoid paying for claims is to "wait it out," meaning that they will sometimes delay the claim process to the point where claimants become impatient and pay costs out of pocket. In Nevada, insurers must follow certain regulations with respect to timelines: generally speaking, insurers must acknowledge receipt of a claim within 20 business days, and they are generally given 30 days from the date of loss (DOL) to respond. If a claim is accepted, they have 30 business days to ensure that it is paid. Failure to follow these guidelines could result in a bad faith claim.
Excessive delays are certainly discouraging, but they can have adverse consequences if claimants cannot get the treatment they need. Insurers can be held liable for damages if your condition worsens because of delayed treatment.
Incomplete or inadequate investigations
Insurers are obligated to fully investigate each claim that they receive. However, sometimes corners get cut, which can have a sizable impact on your compensation. If your claim was denied and there was an incomplete or inadequate investigation, you may have grounds for a bad faith claim.
Lowball offers or refusal to pay full value for a claim
Insurers may differ, but they all share one common trait, and that is a reluctance to pay the full value of your claim. It is unfortunately all too common for insurers to try and entice claimants to take a low offer right out of the gate, because they know that people are more likely to accept the cash in hand rather than wait to receive full coverage. Make no mistake, an early offer is almost always lower than what claimants deserve, A lowball offer or outright refusal to properly pay for a claim can be considered an act of bad faith, but claimants must never accept the offer, because doing so waives your right to negotiate more money.
No obligation consultations are always free.
Let us help you!

Call Now:(725) 900-9000

We are available 24/7
Centennial Hills Bad Faith Insurance Lawyer Near Me (725) 900-9000
What Makes a Strong Bad Faith Claim, and What Damages Can Claimants Recover?
We only accept a case if we know for sure that we have the time and resources to handle it effectively. However, claimants can help their own case by doing the following:
Keep copies of any documents related to your claim, such as your medical expenses and records, police reports, photos or videos, potential witness statements, and anything else that may be relevant.
Save any correspondence between yourself and your insurer, including both digital and print communications.
Make note of any in-person or telephonic communications with your insurer (to be clear, we do NOT condone unlawful recording–simply take note).
If their claim is successful, claimants are then eligible to recover all forms of compensation. This includes compensatory damages as well as punitive damages, if applicable. The standard types of compensatory damages include:
Medical costs, especially if the insurer caused unnecessary delays
Lost wages and benefits
Property damages
Non-economic losses such as pain and suffering or loss of enjoyment
Click to contact our Centennial Hills Personal Injury Lawyers today
Meet With Centennial Hills' Most Trusted Bad Faith Insurance Attorneys
Even though most of us do all we can to avoid dealing with insurers, the fact is that they have an obligation to fairly compensate their policyholders when the need arises. However, this does not always happen as it should–if you suspect that your insurer has somehow acted in bad faith, don't try to fight it alone. Instead, call the experienced and versatile team of Centennial Hills bad faith insurance attorneys from Van Law Firm today. We've helped countless Nevadans defend their rights, and we're ready to help you too. Simply call our office nearest you today for more information.
Client Testimonials
These guys are amazing. Helped me throughout the process. Always there when I need help. Inititailly called a law firm (the one that has lots of ads on the radio), but they declined my case. Van Law Firm accepted my case without a second thought! Kudos to Daniel, my case manager, and Amanda who expedited my payment process. Highly recommended.
Milby Mags
Got in an accident at the beginning of the year and they have been awesome, especially with it being my first accident and me being like this. They have been very communicated, stayed in contact with me the whole time, giving me updates when there were any and even when there weren't and answered any question I had. I would recommend them to anyone. Everyone I have talked to there has been very friendly. I would give them a 10 out of 10.
Ethan Gullet
They made sure that my insurance company covered what I paid for them to which included the gap for my car that was totaled. My medical costs were taken care of and reduced substantially so I was able to get more on my settlement. My case manager, Will Garcia, was always helpful in assisting me and answering any questions I had. They really did an amazing job with my case. I would definitely recommend them to anyone in need of this type of legal help. Most lawyers do not help you with the recovery of the car and rental etc. They are amazing.
Teresa Cuthbertson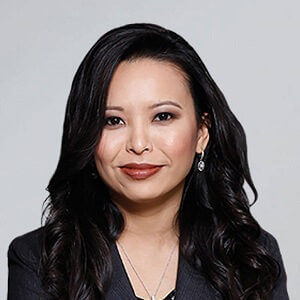 Have you been injured? We can help.
Fill out the form below, and we will get back to you very soon.