When insurers choose to make decisions according to their own rules, the paying policyholders are the ones who are left to reap the repercussions. If you have reason to suspect that your insurance company has acted in bad faith, contact the Washington bad faith insurance attorneys at Van Law Firm to get started with a no-cost consultation. We can conduct an in-depth review of both your policy and claim to analyze whether or not your insurer has truly attempted to investigate and settle your claim as they should have. Call our Washington office today at (360) 200-0000.
Examples of Bad Faith Insurance Practices
Insurance companies have numerous ways in which they can violate the obligations they have to their policyholders. This is by no means a comprehensive list of Washington insurance malpractice, which can be found on the Washington State Legislature page for Washington Administrative Code 284-30-330. However, these scenarios may be helpful for potential claimants to better identify whether or not their insurer has acted in bad faith.
Denials for invalid reasons or unreasonable justification
As you would expect, insurers must provide reasoning for any claim that is denied. If your claim was denied and you never received any explanation, or the explanation was not valid, you may be eligible for a bad faith claim.
Extended delays
A common tactic for insurance companies is to delay the processing of your claim. They hope that claimants will eventually back down and pay their own costs out of pocket. Under Washington law, each insurer must complete the claim investigation within 30 days after being notified of the claim, unless there are unforeseen complications. Failure to do may be considered an act of bad faith.
Unnecessary delays can have a huge impact, especially with regards to medical care and treatment. An injury or illness will only get worse the longer it is left untreated, and if you sustain injuries because of these delays, your insurer may be held responsible.
Incomplete or inaccurate investigations
Each claim is expected to receive a swift and exhaustive investigation or review. If this has not happened or never happened, a bad faith claim is possible.
Offering low settlements
The job of insurance adjusters is to pay the least amount possible, and ideally nothing at all for your claim. One strategy they use often is to jump in very early with an offer in hopes that you will be attracted by the quick cash, when in reality your injuries are worth much more. Situations like these are one of the biggest reasons why it is important to speak with a bad faith insurance attorney before signing anything, as you are probably relinquishing a lot of money by doing so.
Refusing to settle eligible claims
When your insurance company refuses to compensate you for a valid claim that is covered by your policy, a bad faith suit may be the most efficient solution.
Let us evaluate your situation and determine the best path to take to help you achieve your goals. Give our injury attorneys a call today at (360) 200-0000.
For a free legal consultation with a bad faith insurance lawyer serving Washington, call (725) 900-9000
Actions to Take In Proving Bad Faith
You can assist us in proving your insurer acted in bad faith by taking the following actions:
Document and keep all correspondence between you and the insurer, including any digital communication
Save any records that may be beneficial to your case, such as medical bills or photos of any damage or injuries
Document any activity regarding the processing your claim
Keep note of any telephone calls and in-person interactions (NOTE: this does NOT mean recording calls or conversations surreptitiously, simply to note that they happened and when)
No obligation consultations are always free.
Let us help you!

Call Now: (360) 200-0000

We are available 24/7
Washington Bad Faith Insurance Lawyer Near Me (725) 900-9000
Possible Compensation
If you are concerned that your insurance company has wronged you by acting in bad faith, call the experienced Washington bad faith insurance attorneys at Van Law Firm today at (360) 200-0000 for a confidential no-cost consultation. In addition to the money already owed to you under your policy, you may also be entitled to compensation for any injuries or expenses you've incurred as a result of their negligence or delay. Don't wait– call now.
Client Testimonials
These guys are amazing. Helped me throughout the process. Always there when I need help. Inititailly called a law firm (the one that has lots of ads on the radio), but they declined my case. Van Law Firm accepted my case without a second thought! Kudos to Daniel, my case manager, and Amanda who expedited my payment process. Highly recommended.
Milby Mags
Got in an accident at the beginning of the year and they have been awesome, especially with it being my first accident and me being like this. They have been very communicated, stayed in contact with me the whole time, giving me updates when there were any and even when there weren't and answered any question I had. I would recommend them to anyone. Everyone I have talked to there has been very friendly. I would give them a 10 out of 10.
Ethan Gullet
They made sure that my insurance company covered what I paid for them to which included the gap for my car that was totaled. My medical costs were taken care of and reduced substantially so I was able to get more on my settlement. My case manager, Will Garcia, was always helpful in assisting me and answering any questions I had. They really did an amazing job with my case. I would definitely recommend them to anyone in need of this type of legal help. Most lawyers do not help you with the recovery of the car and rental etc. They are amazing.
Teresa Cuthbertson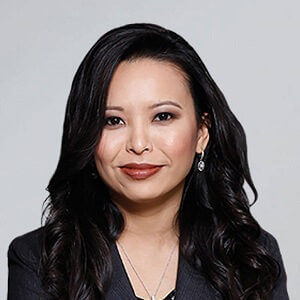 Have you been injured? We can help.
Fill out the form below, and we will get back to you very soon.