Washington is a beautiful state with stunning scenery, making it a bucket list destination for many motorcycle riders. However, it only takes a split second for this exciting experience to turn deadly. Unfortunately, motor vehicle accidents commonly happen throughout the state and can result in serious injury. However, when an accident involves a motorcycle, the rider's injuries are often more severe because of the little crash protection they have.
Van Law Firm's Washington state personal injury attorneys know that being in a motorcycle accident can be a traumatic experience. Therefore, hiring legal representation might not be the first thing you think about. However, having an attorney ensures you can handle your legal matters properly. They can help you navigate insurer negotiations and your rights as a motorcycle accident victim and collect evidence to prove your case. Our Yakima WA motorcycle accident lawyer is ready to help you recover accident damages. You can call us today for a free consultation.
How Our Yakima WA Motorcycle Accident Lawyer Can Help Your Case
Investigate your motorcycle accident and collect evidence (e.g., an official police report, accident-related medical records, witness statements, traffic cam video footage, photos of your injuries and the crash scene, etc.)
Identify all liable parties and prove their negligence
Manage communications with all parties in your claim or lawsuit case
Assess your damages and seek fair compensation from the liable party's insurer
Update you on your case regularly
Prepare and file your damages lawsuit if we cannot settle your case outside of court
You do Not Have to Pay Our Motorcycle Accident Lawyers Up Front to Represent You
We work on contingency, which means you don't pay us anything up front to represent you. We don't accept payment unless we recover compensation for our clients. We can explain this arrangement in further detail during your free consultation.
Recoverable Damages in a Yakima WA Motorcycle Accident
Our Yakima, WA, motorcycle accident lawyers will review your accident and advise you on the damages you could seek. These could include economic (financial) and non-economic (non-financial) damages:
Medical and rehabilitation care
Physical and mental pain and suffering
Impaired quality of life
Disabilities, scarring, and disfigurement
Lost income and benefits
Reduced earning ability
Motorcycle repair or replacement
Accident-related expenses
Wrongful death damages (if you lost a loved one in Yakima, Washington, motorcycle accident)
You Have a Limited Time to Pursue Yakima Motorcycle Accident Damages
We encourage you to contact us soon if you wish to pursue legal action for the injuries and losses you suffered in the motorcycle crash in Yakima, WA. Deadlines apply to these cases, and if you miss them, you could lose your opportunity to sue the liable party for your recovery.
In Washington state, injured parties generally have three years to sue for damages, per the Revised Code of Washington § 4.16.080. Parties suing for wrongful death damages generally have three years, Revised Code of Washington § 4.20.010. We will take care of your case and ensure we file them on time.
Types of Motorcycle Accidents
Many motorists see motorcyclists as reckless drivers because some riders maneuver these small vehicles around larger ones at high rates of speed for thrills and excitement. However, this is not true, as negligent motorists cause many motorcycle accidents. Some of the most common causes of motorcycle accidents include:
Driving under the influence (DUI)
Lack of awareness
Driver error
Driving aggressively
Speeding
Not keeping an adequate following distance
The injury attorneys at Van Law Firm can gather evidence that shows how the other driver is at fault and that their negligence caused your motorcycle accident. Let's review the most common types of motorcycle crashes that occur in the Yakima, WA, area below:
For a free legal consultation with a motorcycle accidents lawyer serving Yakima, call (725) 900-9000
Rear-End Collisions
Rear-end collisions are among the most common motorcycle accidents. When another vehicle rear-ends a motorcycle, a rider can be thrown from the motorcycle, landing hard on the asphalt and suffering significant injuries. Riders can also land on the hood of a vehicle, causing trauma to the head and other areas of the body.
One of the most common causes of rear-end collisions is tailgating. Drivers should leave a few car lengths between the vehicles in front of them to prevent these types of accidents, especially in the event of a sudden stop. When following too closely, severe injuries could occur to the motorcyclist if a collision occurred.
Yakima Motorcycle Accident Lawyer Near Me (725) 900-9000
Head-On Collisions
Perhaps the deadliest type of accident is a head-on collision. The motorcyclist has a significant disadvantage in this type of accident. When this type of accident occurs, the motorcyclist could be thrown from the bike and could hit the windshield of the vehicle or even be thrown over the roof. In most cases, these types of accidents are due to the sheer negligence of the other driver. Distracted driving or driving under the influence are common causes of head-on collisions.
Click to contact our Yakima Personal Injury Lawyers today
Accidents at Intersections
Intersections can be dangerous for any vehicle. However, they are far more dangerous for motorcycles. In most cases, a distracted driver will turn into the motorcycle or run a red light and hit them in the side, causing severe injury as a result.
Complete a Free Case Evaluation form now
Single-Vehicle Accidents
Motorcycle accidents aren't just caused by one vehicle contacting another. Sometimes, single-vehicle accidents can occur. For example, if a vehicle begins to drift into your lane, and you swerve to avoid them, you could run off the road and crash. Although the other driver didn't technically hit you, they could still be liable for the accident. In this case, the accident would not have occurred had the other party been paying attention. Therefore, they are held liable for your injuries, and you could be eligible for compensation.
Accidents Caused by Road Conditions
It's critical that drivers adjust their driving habits to the road conditions. However, sometimes roads are not well marked or maintained, making for a hazardous environment for any driver.
This is even more prevalent for those on motorcycles. Some of the most common motorcycle accidents are caused by:
A crack in the roadway
Potholes
Rocks or gravel
Negligence by maintenance crews
Poorly marked roadways
If road effects cause a motorcycle accident, the at-fault party could be a government agency that oversees road maintenance and repair. If you have been a victim of a motorcycle accident due to poor roads, you can reach out to us for help from our Yakima WA motorcycle accident lawyers.
In some cases, the motorcycle itself can cause an accident. When you hit the road on a motorcycle, you expect it to perform with no issues. However, this is not always the case. Sometimes, the manufacturer of the motorcycle, parts makers, and other entities take shortcuts to save money at the expense of safety.
In this case, a defect could cause your injury, or the failure of a certain part, such as the brakes, could have caused your accident. At Van Law Firm, we have experience dealing with these specific cases and will deal with the motorcycle manufacturer and other parties that should be held liable.
Common Injuries Sustained in Motorcycle Accidents
When people ride motorcycles, there is very little protection for them if they get into an accident. Even a minor crash could cause significant injury. Common injuries in a motorcycle accident include:
Vertebrae and soft tissue damage in the neck and back
Spinal cord injury
Road rash
Bone fractures
Burns
Internal bleeding
Damage to vital organs
Although Washington state requires motorcyclists to always wear a helmet, serious injury could still occur if an accident occurs.
Contact Van Law Firm Today After a Yakima WA Motorcycle Accident
At Van Law Firm, we believe you deserve compensation for your medical bills and the trauma you've experienced because of another person's negligence. We are your Yakima WA motorcycle accident lawyer, and we will handle your case while you focus on recovery.
We are ready and able to help you with your claim and get you the compensation you deserve. Call now for a free consultation.
Client Testimonials
These guys are amazing. Helped me throughout the process. Always there when I need help. Inititailly called a law firm (the one that has lots of ads on the radio), but they declined my case. Van Law Firm accepted my case without a second thought! Kudos to Daniel, my case manager, and Amanda who expedited my payment process. Highly recommended.
Milby Mags
Got in an accident at the beginning of the year and they have been awesome, especially with it being my first accident and me being like this. They have been very communicated, stayed in contact with me the whole time, giving me updates when there were any and even when there weren't and answered any question I had. I would recommend them to anyone. Everyone I have talked to there has been very friendly. I would give them a 10 out of 10.
Ethan Gullet
They made sure that my insurance company covered what I paid for them to which included the gap for my car that was totaled. My medical costs were taken care of and reduced substantially so I was able to get more on my settlement. My case manager, Will Garcia, was always helpful in assisting me and answering any questions I had. They really did an amazing job with my case. I would definitely recommend them to anyone in need of this type of legal help. Most lawyers do not help you with the recovery of the car and rental etc. They are amazing.
Teresa Cuthbertson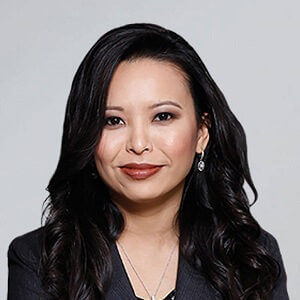 Have you been injured? We can help.
Fill out the form below, and we will get back to you very soon.