A motor vehicle accident can have devastating consequences for the health and finances of those involved. When one of the vehicles is a semi-truck, that can compound a victim's damages. Trucks are heavier and have a harder time slowing down, increasing the potential of more significant damage if they crash.
At Van Law Firm, our Bellingham, Washington truck accident lawyers stand committed to helping our clients get through this challenging time in order to receive compensation that can help them pay their bills. If you suffered injuries in a truck accident in Whatcom County, you could recover financial compensation that pays for expenses caused by the accident.
What Can a Truck Accident Case Pay for?
We could pursue recoverable damages for any expense incurred because of the accident, such as your medical bills, damaged property, and lost income. However, we could also pursue compensation for any emotional distress the accident has caused, such as pain and suffering.
Damages That don't Have a Financial Cost
The crash's effect on someone can be much more than financial. Severe injuries are not only costly to treat, but they can take a mental toll and affect your life quality.
As your attorneys, we will pursue compensation for any mental trauma you've experienced and any other way the accident has negatively affected your life. These could include:
Depression and anxiety
Post-traumatic stress disorder
Lessened quality of life
Pain and suffering
Let us evaluate your situation and determine the best path to take to help you achieve your goals. Give our injury attorneys a call today at 725-215-0608.
For a free legal consultation with a truck accidents lawyer serving Bellingham, call (725) 900-9000
How Much does It Cost to Hire a Bellingham Truck Accident Lawyer?
At Van Law Firm, we only charge our clients if we secure a favorable result that compensates you for the truck accident damages you've incurred.
We don't want money to be a barrier to someone getting the justice they deserve, especially when they're likely saddled with additional expenses because of their accident.
We also offer accident victims a free case evaluation, so you won't pay to sit down with our truck accident team to discuss your case—even though you aren't a client.
Bellingham Truck Accident Lawyer Near Me (725) 900-9000
Statute of Limitations for a Bellingham Truck Accident Lawsuit
Each state establishes how long you have after your accident to file personal injury or wrongful death lawsuits. For example, in Washington, RCW § 4.16.080 gives you three years to begin your pursuit of damages for your truck accident injuries in court. In addition, you have three years to file a wrongful death action starting the day your loved one died.
Click to contact our Bellingham Personal Injury Lawyers today
Van Law Firm Has Hundreds of Satisfied Clients
We've accumulated over 500 five-star reviews in just over a decade of being in business. So, it's easy to see why when we've recovered more than $150 million for our clients.
"In December, I had a car accident, and I approached the attorneys at Van Law Firm, and they had the best care with me from day one. Especially my case was handled by Norma; she always spoke to me honestly and clearly, and I felt very comfortable with her." — Diego Martínez Rojas
We're available to talk 24/7, so give us a call and let us know how we can help. If we take you on as a client, we'll still have someone available anytime to answer questions. We want our clients to have peace of mind about their cases.
The Qualifications of Our Bellingham Truck Accident Lawyers
Sandy Van founded this firm in 2012 and has received accolades ever since. Super Lawyers recognized her as one of the Mountain States' top lawyers in 2020, while the National Trial Lawyers named her one of their Top 25 Motor Vehicle Trial Lawyers of 2019.
Our team has spent the past 10 years helping clients who have suffered personal injuries in all manner of accidents, including truck accidents. We strive to recover the compensation you need to maintain your financial health following an unfortunate accident.
The Greatest Benefit of Hiring a Bellingham Truck Accident Lawyer
Spending time going to doctors' appointments, picking up prescriptions at the pharmacy, and dealing with the discomfort of your injury can make taking on a lawsuit by yourself a lot more challenging. Instead, allow our truck accident attorneys to handle your case, so you have more time to focus on recovering from your injuries.
We're not looking to settle your case quickly. Instead, we'll take the time to prepare a convincing case for the compensation you need to cover your losses. We'll negotiate with the at-fault truck driver's insurer for the best possible settlement, but if necessary, we'll argue your case before a judge and jury.
Complete a Free Case Evaluation form now
Common Truck Accident Injuries
Truck accidents can lead to severe injuries that result in lengthy hospital stays and expensive medical bills.
Some common examples of injuries following a truck accident include:
Concussion
Whiplash
Broken bones
Internal bleeding
Cuts and bruises
What You Should Do Immediately Following a Truck Accident
Some of these injuries will immediately become apparent. For example, you can see cuts and bruises on your body. In addition, you would more than likely feel the unbearable pain of a broken bone.
The real danger comes from the internal injuries you might have sustained. For instance, you may not know that you've suffered a concussion, whiplash, or internal bleeding.
If your accident wasn't so severe that you required a trip to the emergency department, you should still see your doctor right away. This visit not only safeguards your health but could also help us link your injuries to the accident. If we can show that the accident caused your injuries, we could recover damages for them.
Call Today to Set Up a Free Consultation About Your Truck Accident Case
Call our Western Washington office today at (360) 512-7512 to schedule your free case evaluation. Then, you'll sit down with a team member who will listen to the details of your case.
There's no obligation, so if you don't want to continue, there's no pressure to do so. There is also no cost to you unless we win your case, so there is virtually no risk to you. Finally, if you're unable to travel to our Lakewood office because of your injury, we'll come to you.
Client Testimonials
These guys are amazing. Helped me throughout the process. Always there when I need help. Inititailly called a law firm (the one that has lots of ads on the radio), but they declined my case. Van Law Firm accepted my case without a second thought! Kudos to Daniel, my case manager, and Amanda who expedited my payment process. Highly recommended.
Milby Mags
Got in an accident at the beginning of the year and they have been awesome, especially with it being my first accident and me being like this. They have been very communicated, stayed in contact with me the whole time, giving me updates when there were any and even when there weren't and answered any question I had. I would recommend them to anyone. Everyone I have talked to there has been very friendly. I would give them a 10 out of 10.
Ethan Gullet
They made sure that my insurance company covered what I paid for them to which included the gap for my car that was totaled. My medical costs were taken care of and reduced substantially so I was able to get more on my settlement. My case manager, Will Garcia, was always helpful in assisting me and answering any questions I had. They really did an amazing job with my case. I would definitely recommend them to anyone in need of this type of legal help. Most lawyers do not help you with the recovery of the car and rental etc. They are amazing.
Teresa Cuthbertson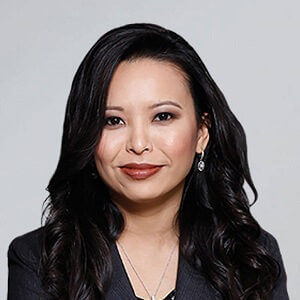 Have you been injured? We can help.
Fill out the form below, and we will get back to you very soon.