Nevada commercial truck accident statistics can provide insight into the general state of traffic safety, but they cannot necessarily help you with your own case. Every truck accident involves a unique set of circumstances that a Nevada truck accident lawyer can investigate and help you weave into a persuasive lawsuit.
What the Statistics Say About Nevada Truck Accidents
The most recent data from the Insurance Institute for Highway Safety (IIHS) shows that out of 360 fatal crashes, there were 385 deaths. Serious and fatal collisions commonly occur under the following circumstances:
When the vehicle is in motion (versus parked and standing still)
After the truck overturns or rolls over
When the truck hits a pedestrian
Intoxication, speeding, and driver fatigue can all contribute to semi-truck accidents.
How Common Are Truck Accident Fatalities?
Truck accident fatalities are typically more common than car accident fatalities. In a collision between a large truck and a passenger vehicle, the occupants of the smaller vehicle are more likely to suffer fatal injuries.
Data from the National Highway Traffic Safety Administration (NHTSA) reports that out of the 751 collisions in a single calendar year, 7.1 percent involved commercial trucks. In comparison to other states, Nevada ranks fairly low when it comes to trucking accidents. Despite the statistical implications, this decrease in accidents occurs because commercial trucks aren't as present in Nevada as they are in other states.
How Do Truck Accident Fatalities Happen?
The NHTSA also tells us how many vehicles are typically involved in fatal truck crashes. Here's what to know:
Across the board—in both single- and multi-vehicle crashes—a front-end collision was the most common type of collision
Rear-end collisions were common in multi-vehicle crashes
Non-collision events—which may include a fire, veering off the road, or braking suddenly—were a common cause of injuries in single-vehicle crashes
It is clear from the Nevada commercial truck accident statistics that truck collisions are serious events that can inflict a great deal of damage. Anyone involved in such an event may be entitled to maximum compensation from the at-fault party or parties.
For a free legal consultation, call (725) 900-9000
Who Is Responsible for Commercial Truck Accidents?
Just as commercial truck accidents happen in many ways, they also have many different liable parties. Liable parties in Nevada trucking accident cases can include:
Trucking companies

It is the company's job to ensure the safety and reliability of both its drivers and its vehicles. Failure to do so may constitute negligence
Truck drivers or truck owners

 

A trucker may cause a crash by driving under the influence, following other vehicles too closely, or ignoring traffic signs and signals
Truck part manufacturers

Even if a truck driver is behaving reasonably, they may lose control of the vehicle if a part, like the brakes or the steering column, was not manufactured with safety in mind
Other parties

Other parties involved in the trucking process may impact the outcome of an accident. For example, a cargo loader overloaded the truck or a third party exhibited dangerous behavior that contributed to the crash
In some cases, an accident survivor can file a lawsuit against more than one party (e.g., against the truck driver and the trucking company). You can leave it up to your truck accident lawyer to investigate the crash, figure out who the liable parties are, and help you decide who to file a lawsuit against.
A Nevada Truck Accident Lawyer Can Recover These Injury-Related Losses
After suffering injuries in a motor vehicle accident, you may find yourself wanting compensation for:
Pain and suffering
Reduced quality of life
Physical and intellectual disabilities
Scar tissue and disfigurement
Loss of consortium
Medical bills
Emotional distress
Travel expenses associated with receiving medical care
Property damage expenses
Loss of income or earning capacity
Loss of employment or employment opportunities
If your loved one lost their life in the accident, you may also require compensation for:
Loss of financial support
Loss of society or companionship
Grief and bereavement
Funeral and burial costs
Other end-of-life expenses
These are just a few of the damages that people commonly seek compensation for after commercial truck accidents. You can recover such damages by hiring a truck accident attorney to investigate and fight on your behalf.
Click to contact our personal injury lawyers today
Every Commercial Truck Accident Is Unique
While it is possible to compile truck accident statistics like those cited above, several facts remain true:
The events leading up to your accident and the injuries you suffered are unique to your situation
The amount of compensation you receive from a personal injury lawsuit should be tailored to your specific needs. That includes an estimate of future losses
A truck accident law firm can investigate your case to acquire all of the information necessary to file an effective legal action against the at-fault party
Similarly, your lawsuit could benefit from the attention of a compassionate personal injury law firm that can put together a legal strategy suited to your circumstances. An attorney may perform some or all of the following tasks to recover damages:
Collect evidence to identify both the at-fault party and the negligent action that led to the collision
Quantify your severe injuries and assess the value of past losses and probable future losses
Contact the liable party's insurance company and ask for fair compensation
Pursue either a settlement or a jury award, depending on what you and your personal injury lawyer think is best
Provide sound legal advice and updates throughout the case so you always know what is going on and what you can do to keep your case moving smoothly
No matter what kind of legal support you want after a commercial truck accident, there is a law firm that can assist you.
Complete a Free Case Evaluation form now
Hire Our Nevada Truck Accident Lawyers Today
Van Law recognizes that Nevada commercial truck accident statistics can never tell the whole story of any given accident. They say nothing about your physical suffering and financial losses, or how compensation from the at-fault party could help you recover.
If you were hurt in an accident, our law firm wants to advocate for what you need and deserve. Contact our Nevada office today to start a free case review. Let our experienced attorneys fight on your behalf to earn you the justice and compensation you deserve.
Client Testimonials
These guys are amazing. Helped me throughout the process. Always there when I need help. Inititailly called a law firm (the one that has lots of ads on the radio), but they declined my case. Van Law Firm accepted my case without a second thought! Kudos to Daniel, my case manager, and Amanda who expedited my payment process. Highly recommended.
Milby Mags
Got in an accident at the beginning of the year and they have been awesome, especially with it being my first accident and me being like this. They have been very communicated, stayed in contact with me the whole time, giving me updates when there were any and even when there weren't and answered any question I had. I would recommend them to anyone. Everyone I have talked to there has been very friendly. I would give them a 10 out of 10.
Ethan Gullet
They made sure that my insurance company covered what I paid for them to which included the gap for my car that was totaled. My medical costs were taken care of and reduced substantially so I was able to get more on my settlement. My case manager, Will Garcia, was always helpful in assisting me and answering any questions I had. They really did an amazing job with my case. I would definitely recommend them to anyone in need of this type of legal help. Most lawyers do not help you with the recovery of the car and rental etc. They are amazing.
Teresa Cuthbertson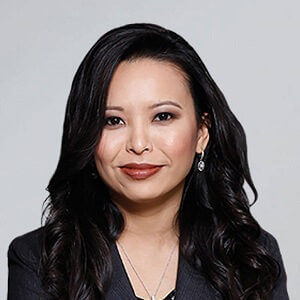 Have you been injured? We can help.
Fill out the form below, and we will get back to you very soon.