Have You Been Injured in a Nevada Trucking Accident? Call Summerlin Trucking Accident Attorneys Today
All accidents are unfavorable, but trucking accidents can be some of the most brutal and severe, especially for those on the receiving end. Oftentimes, Nevada trucking accident victims are left to fend for themselves, as trucking companies and their insurers love to deny claims and downplay the severity of victims' injuries. If you're struggling with painful injuries, rising expenses, and time away from work, it may seem like your life will never get back to normal. Thankfully, experienced help is right around the corner. The trusted Summerlin trucking accident attorneys from Van Law Firm are standing by to help you recover the compensation you deserve. With decades of combined experience and tens of millions recovered thus far, there isn't any case we can't handle effectively.
For a free legal consultation with a truck accidents lawyer serving Summerlin, call (725) 900-9000
Common Causes of Nevada Trucking Accidents
Every accident involving trucks or commercial vehicles is unique, as there are a number of different causes that may be to blame. Truck drivers themselves are often the first suspect with regard to fault, but that is not always the case. In addition to following standard traffic laws, drivers must also adhere to industry and company standards, which may also contribute to an accident.
In our experience, we've seen a number of different trucking accident causes, including but not limited to:
Speeding

Ill-advised lane changes and mergers

Drunk or impaired driving

Mechanical failure (brakes, engine, transmission)

Tire or wheel failure

Fatigued driving or falling asleep at the wheel

Not heeding inclement weather conditions

Negligent vehicle maintenance or repair

Improperly secured trailers or cargo

Distracted driving–eating, texting, etc.

Following vehicles too closely (tailgating)

Driving without a license or requisite training

Not checking blindspots
Let us evaluate your situation and determine the best path to take to help you achieve your goals.
Summerlin Truck Accident Lawyer Near Me (725) 900-9000
Who's at Fault? Identifying Liable Parties for a Trucking Accident
Once the cause of a trucking accident has been determined, the next step is to identify the party liable for your damages. If the accident can be attributed to the driver or some kind of negligent business practice, such as unreasonable driver expectations or poor maintenance, then the trucking company or their insurer will be held responsible for any injuries, both to you and anyone else affected by the accident.
There are also a number of different companies along the supply chain that may be found liable for a claimant's damages if the accident was caused by outside factors, such as mechanical failures, faulty parts or components, or improper repair. Some of these entities include truck leasing companies, truck or trailer manufacturers, or repair shops.
Click to contact our Nevada Truck Accident Lawyers today
Consider Taking the Following Steps After a Nevada Trucking Accident
Most trucking accidents are understandably terrifying at the moment, and they can unfold extremely quickly. However, crash victims can help their case by following a few simple steps, including:
Call the authorities: Given the scale of most trucking accidents, police will probably respond, but it's in your best interest to ensure that they do. Their initial accident report is an extremely valuable piece of evidence, and you should be sure to get a copy. They can also conduct sobriety tests on-site if you suspect the driver was under the influence of drugs or alcohol.

Get medical help: All accident victims should receive medical examinations following a crash, even if there are little to no apparent symptoms. By doing so, you are not only being proactive about your health, but you are also establishing a treatment history that will become the basis of your damages. If you don't seek treatment, you won't have any damages, and opposing counsel can easily discredit the severity of your injuries.

Take a lot of pictures: You can never take too many pictures following a crash–be sure to document everything you can, including damages to all vehicles, any injuries you sustained, any of your property that was damaged, and where the accident took place.

Jot down notes and details: Write down any details that are fresh in your mind, such as how the crash unfolded or contact info for any potential witnesses. This may seem unimportant, but sometimes these details can come in handy down the road.
Get contact information: In the event of a trucking accident, make sure to get the name, insurance info, and contact info for both the truck driver and the trucking company that owns the truck. If you are required to report accidents to your own insurer within a certain time period, do so, but do NOT speak or interact with any representatives of the trucking company or their insurer. Instead, retain a trusted trucking accident attorney before giving any statements.
Complete a Free Case Evaluation form now
Seek Medical Attention After a Truck Accident in Summerlin
The best thing you can do for your health and your case is to see a doctor. Only a physician can assess and treat your accident-related injuries. Their documentation can also prove invaluable for your case for compensation.
Our truck accident attorneys in Summerlin can use your medical records to assess your damages and link them to another party's negligence. For example, if you suffer from a permanent impairment, you will want your potential settlement or court-awarded offer to reflect future medical expenses.
Don't Wait–Call Award-Winning Summerlin Trucking Accident Attorneys Now
When you need help getting compensated for injuries suffered in a Nevada trucking accident, it's best to avoid incapable or untrustworthy attorneys. Instead, call the experienced team of Summerlin trucking accident attorneys from Van Law Firm today–we've defended the rights of accident victims for nearly ten years, and with over 500 5-star reviews thus far, our reputation for excellence speaks for itself.
Client Testimonials
These guys are amazing. Helped me throughout the process. Always there when I need help. Inititailly called a law firm (the one that has lots of ads on the radio), but they declined my case. Van Law Firm accepted my case without a second thought! Kudos to Daniel, my case manager, and Amanda who expedited my payment process. Highly recommended.
Milby Mags
Got in an accident at the beginning of the year and they have been awesome, especially with it being my first accident and me being like this. They have been very communicated, stayed in contact with me the whole time, giving me updates when there were any and even when there weren't and answered any question I had. I would recommend them to anyone. Everyone I have talked to there has been very friendly. I would give them a 10 out of 10.
Ethan Gullet
They made sure that my insurance company covered what I paid for them to which included the gap for my car that was totaled. My medical costs were taken care of and reduced substantially so I was able to get more on my settlement. My case manager, Will Garcia, was always helpful in assisting me and answering any questions I had. They really did an amazing job with my case. I would definitely recommend them to anyone in need of this type of legal help. Most lawyers do not help you with the recovery of the car and rental etc. They are amazing.
Teresa Cuthbertson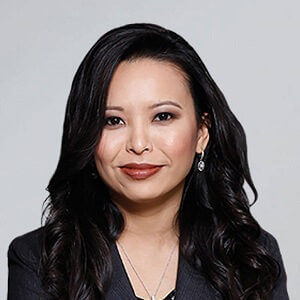 Have you been injured? We can help.
Fill out the form below, and we will get back to you very soon.