Was Someone You Love Involved in a Drowning Accident? Call the Summerlin Swimming Pool Drowning Attorneys From VLF
Here in southern Nevada, swimming and other water-related activities are a popular way to beat the heat, get some exercise, or just have a little fun. Unfortunately, just a little bit of negligence on behalf of the home or property owners who run these pools can result in severe swimming pool drowning accidents. These accidents happen extremely quickly, but the damages are usually long-lasting. Every year, more men, women, and children suffer injuries and even death because of these accidents, and oftentimes their families are left wondering where to turn.
Thankfully, the experienced team of Summerlin swimming pool drowning attorneys from Van Law Firm are ready to help you when you need it most. We've recovered millions of dollars on behalf of injured swimmers and their families, and we have the ability to handle any Summerlin swimming pool-related case. Call (725) 900-9000 to get started today.
For a free legal consultation with a swimming pool drowning lawyer serving Summerlin, call (725) 900-9000
Common Causes of Nevada Swimming Pool Drowning Accidents
Every drowning accident is unique, but over the years, we've seen that some causes are more common than others. A large number of Nevada drowning accidents are caused by the following:
Faulty safety measures or lack thereof: All public and private pools should have at least minimal safety features, including accessible ladders, solid handrails, and rescue devices. Without them, the risk of drowning increases.
Poor lighting and visibility: Swimmers need total visibility of both the pool and surrounding areas, and without it, they can easily become trapped or disoriented, which can be catastrophic in a pool.
Wet, cracked, or uneven surfaces: The area surrounding the pool should be well-maintained, as wet or damaged surfaces can cause people to slip and fall into the pool, or prevent swimmers from properly exiting.
Negligent supervision: Every pool should be actively monitored either by dedicated lifeguards or trustworthy adults. A large number of drownings end in fatalities because of a lack of proper supervision.
Exposed or unbarricaded swimming areas: Whenever a pool is closed or not in use, it should be properly covered or barricaded to prevent any accidental drownings, especially if there are young children present.
Let us evaluate your situation and determine the best path to take to help you achieve your goals. Give our injury attorneys a call today at (725) 900-9000.
Summerlin Swimming Pool Drowning Lawyer Near Me (725) 900-9000
Public vs. Private Swimming Pool Drowning Accidents, Legal Obligations for Each
Drowning Accidents at Nevada Public Pools
Summerlin drowning accidents always have the potential to be fatal, but there are also a number of other serious injuries swimmers can suffer, including but not limited to:
Diving Board Injuries
Swimming Pool Slide Injuries
Slips and Falls
Pool Toy Entrapment
Suction Entrapment
Electrocution
Pool Drain Injuries
Chemical Irritations and Injuries
Click to contact our Summerlin Swimming Pool Injury Lawyers today
Public vs. Private Swimming Pool Drowning Accidents, Legal Obligations for Each
Drowning Accidents at Nevada Public Pools
Due to the fact that customers pay to access pools or facilities that feature pools, property owners have a legal obligation to provide and maintain a safe environment for their patrons. This "duty of care" entails several responsibilities, including:
Identifying hazards quickly and remedying them
Holding regular inspections of the pool and its systems
Ensuring that the pool is on a regular maintenance schedule so that it is always up to code
Hiring adequate safety staff and keeping enough workers on site as needed
Properly training staff on emergency procedures and protocols
Notifying guests of all hazards either as they arise or before swimmers enter the pool
Lifeguards and lifeguard standards are a huge part of all drowning accidents at public pools. Any facility that allows children to enter the pool area unsupervised, or features a pool with a surface area of at least 2,000 square feet must hire at least one guard on staff. Furthermore, anytime a pool reaches 80 percent capacity or higher, at least one lifeguard must be present at all times. Whenever guards are on watch duty, they must be staggered so that no guard is on continuous watch for more than 60 minutes. Whenever guards are stationed in the water, they must have a rescue tube with them for depths of three or more feet.
A common misconception property owners have is that lifeguards absolve them from all liability. That is simply not the case–all lifeguards need to be able to follow the "10/20 rule," which means that accidents or hazards should be identified within 10 seconds, and aid should be administered within an additional 20 seconds. Guard stands must be shaded, and tall enough to see the entire swimming area and the floor of the pool. If a guard is delayed in administering aid, property owners can still be held responsible.
There should also be a sufficient amount of safety equipment at every facility, specifically:
A gurney or spinal injury board with head and neck supports
Basic PPE such as first aid and masks
A Coast Guard-approved rescue device
A pole 12 to 16 feet in length to reach ailing swimmers
The good news for drowning victims and their families is that these facilities are almost always equipped with numerous security cameras, and video footage of the accident is usually substantial for determining fault. In order to preserve and obtain this footage, however, you will need to retain an experienced swimming pool drowning attorney, such as those from Van Law Firm.
Complete a Free Case Evaluation form now
Summerlin Drowning Accidents at Private Pools
Whenever homeowners accept guests onto their property, they too have an obligation to provide a safe environment, although this obligation is not as strict as it is for business and property owners. They must also ensure that guests are fully aware of any existing or potential hazards, such as a loose handrail or uneven floors.
Whenever a private pool is not in use, homeowners must ensure that it is either covered or properly barricaded. The biggest reason for this is to avoid any "attractive nuisance" scenarios–essentially, whenever a child accesses something they shouldn't (like an uncovered pool) and injures themselves, homeowners can be responsible for damages, even if it happened without their knowledge or permission.
If a drowning accident occurs on a property that carries homeowners insurance, the insurer will handle the claim process, and if the claim is successful the homeowner will cover the damages up to the extent of his or her policy limits. However, drowning accidents are usually expensive, and if the damages exceed the policy limits, victims may be able to sue homeowners personally to try and close that gap in coverage.
No obligation consultations are always free.
Let us help you!

Call Now: (725) 900-9000

We are available 24/7
Need Help? Contact Summerlin Swimming Pool Drowning Attorneys Now
Nevada swimming pool drowning accidents can be devastating for both swimmers and their loved ones. Perhaps the most unfortunate part about these accidents is that the vast majority of them could have been prevented if not for the negligence of others. Fortunately, there is still time to defend your loved one's rights–simply call the award-winning Summerlin swimming pool drowning attorneys from Van Law Firm as soon as possible. We will work tirelessly to recover the compensation your family needs to get back on track. Call (725) 900-9000 now for a free, confidential consultation.
Client Testimonials
These guys are amazing. Helped me throughout the process. Always there when I need help. Inititailly called a law firm (the one that has lots of ads on the radio), but they declined my case. Van Law Firm accepted my case without a second thought! Kudos to Daniel, my case manager, and Amanda who expedited my payment process. Highly recommended.
Milby Mags
Got in an accident at the beginning of the year and they have been awesome, especially with it being my first accident and me being like this. They have been very communicated, stayed in contact with me the whole time, giving me updates when there were any and even when there weren't and answered any question I had. I would recommend them to anyone. Everyone I have talked to there has been very friendly. I would give them a 10 out of 10.
Ethan Gullet
They made sure that my insurance company covered what I paid for them to which included the gap for my car that was totaled. My medical costs were taken care of and reduced substantially so I was able to get more on my settlement. My case manager, Will Garcia, was always helpful in assisting me and answering any questions I had. They really did an amazing job with my case. I would definitely recommend them to anyone in need of this type of legal help. Most lawyers do not help you with the recovery of the car and rental etc. They are amazing.
Teresa Cuthbertson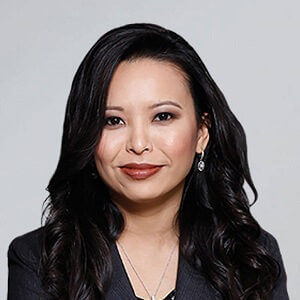 Have you been injured? We can help.
Fill out the form below, and we will get back to you very soon.